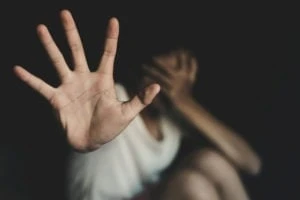 The word "assault" implies violence, and sometimes an assault can cause physical harm. However, it can also mean threatening someone without touching them or simply poking them on the arm to make a point.
If you have been arrested for assault or believe you may be soon, a Sugar Land family member assault lawyer from our team is prepared to take on your case. We will always fight hard to protect your rights and get you the best possible outcome.
Defining Assault Against a Family Member in Texas
According to Texas Penal Code § 22.01, "intentionally, knowingly, or recklessly" causing bodily harm or threatening to do so is assault, as is intentionally or knowingly having physical contact with someone who finds the contact provocative or offensive.
Under Texas Family Code § 71, the following people may be considered "family":
Individuals related to you by blood, adoption, or foster care
Current or ex-spouses or romantic partners, including people you are or were dating
People unrelated to you who are or were living in your home
Generally, family member assault is broken down into three groups:
Domestic Assault
If you are charged with domestic assault, the prosecutor believes you acted violently or threatened to do so against a family member or other individual recognized by law as coming under the "family" umbrella.
Aggravated Domestic Assault
If the prosecutor believes you used something such as a knife or gun or another deadly weapon to seriously injure or threaten to injure a family member, this is considered aggravated domestic assault.
Continuous Violence Against the Family
If you are accused of domestic assault two or more times in a 12-month period, you may be charged with continuous violence against the family, according to Texas Penal Code § 25.11.
For a legal consultation with a lawyer serving Sugar Land, call 713-225-1900
Penalties for Family Member Assault Conviction
The assault lawyers at our law firm serving Sugar Land will thoroughly discuss all aspects of your case with you, the defenses we can use and potential penalties you may face if convicted. Following is a brief overview of punishments for family member assault in Texas:
A conviction of domestic assault may be a Class C misdemeanor if the assault included threats to harm or possibly provocative or offensive contact (unless the accuser is disabled or elderly, in which case it becomes a Class A misdemeanor) — up to a $500 fine.
If the accuser sustained a bodily injury during a domestic assault or is elderly or disabled, it may result in a Class A misdemeanor — up to a $4,000 fine and/or one year in jail.
If you have previously been convicted of a domestic assault charge (continuous violence against the family) or the accuser claims to have experienced strangulation or suffocation during the assault, those circumstances bump it to a third-degree felony — up to a $10,000 fine and two to 10 years in prison.
A conviction of aggravated domestic assault may result in a second-degree felony if a deadly weapon was used, but no serious injuries occurred — up to a $10,000 fine and two to 20 years in prison.
If a deadly weapon was used and a serious injury occurred during an aggravated domestic assault, this would be a first-degree felony — up to a $10,000 fine and five to 99 years in prison.
Houston Attorney 713-225-1900
Defense Against a Family Member Assault Charge
When determining the most appropriate defense for you, we rely on everything you tell us about the event. No detail is too small, and it doesn't matter if, on the surface, it appears that an action taken may reflect poorly on you. The more thorough you are in sharing your story, the better we can prepare your defense.
Our Suga Land, Texas assault attorneys will listen to you, look at the evidence against you, and examine each step the police took leading up to your arrest. Based on our findings, we will choose the path toward the best defense for you. That defense may take one of these paths:
It Was Self Defense
In their hurry to move forward in a family member assault case, the police may have arrested the wrong person. If you were protecting yourself or others and did not initiate contact, we will look for evidence to support that claim and fold it into our defense.
The Police Made Errors
Police are human and can make mistakes. Our family member assault attorneys serving Sugar Land will use a metaphorical fine-tooth comb to examine the actions taken by the police. Areas of potential error may include an illegal search, questioning you after you requested a lawyer, or leaving evidence uncollected.
The Accuser Lied
The accuser may be angry with you and decide to lie about an assault in an attempt to harm you. We will dissect the accuser's story and history for evidence to support our claim that they lied.
It Was an Accident
This ties in with the defense that the accuser lied. If you accidentally harmed the accuser, but they insist you assaulted them on purpose, we will search for evidence to support your claim and expose why the accuser lied about the accident.
There are many defenses against an assault charge. Your family member assault lawyer serving Sugar Land will work with you to develop a strong and practical case on your behalf.
Click to contact our Sugar Land Assault Lawyer today
Work With a Sugar Land Family Member Assault Lawyer at Blass Law
Attorney Jay Blass Cohen was born and raised in Houston, Texas and obtained his law degree from Houston's South Texas College of Law. He has been a defense lawyer for many years and is passionate about defending the rights of the accused. He has been recognized as one of Houston's top lawyers for several years and applies his skill and knowledge to various criminal defense and assault cases in Sugar Land.
Jay and the rest of our team invite you to participate in a confidential consultation. During that session, you will share your story and get your questions answered by professionals. No matter where you are in the legal process, contact Blass Law today. We're ready to fight for your rights and a favorable outcome to your case.
Call or text 713-225-1900 or complete a Case Evaluation form