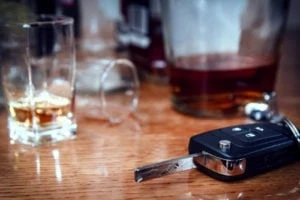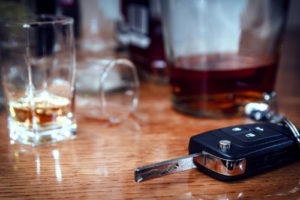 A driving while intoxicated (DWI) conviction can cause serious, lifelong repercussions. It may cost you thousands of dollars while having a negative impact on your career, education, social relationships, and quality of life. Fighting these charges to protect your overall well-being is essential.
However, taking on a legal case like this on your own is a bad idea, especially if it's your first time. Allow a Humble DWI Lawyer from Blass Law to manage your case for you. We will go over your options with you and build a defense strategy that seeks to reduce or dismiss your charges.
We Take on All Types of DWI and Related Cases in Humble, TX
Texas has strict DWI laws, as well as a network of related laws that may apply depending on the circumstances of your case. In Texas, you could face DWI charges if an officer pulls you over and you fail a breathalyzer test, or the officer has other reasons to believe you do not have the normal use of your mental and physical faculties.
Texas Penal Code Title 10, Chapter 49defines drunk driving and several other related charges or enhanced charges related to DWI, which may include:
Driving with an open container

Intoxication assault or intoxication manslaughter

DWI with a BAC above 0.15% at the time of the test

DWI with a child passenger
For a legal consultation with a dwi lawyer serving Humble, call 713-225-1900
Potential Consequences of a Texas DWI Conviction
When you are charged with a DWI in Texas, you could lose your license for up to a year, according to the Texas Department of Transportation (TxDOT).This suspension occurs independently of your criminal charges, and the only way to prevent it is to request an Administrative License Revocation Hearing within fifteen days and win the hearing. We can represent you through this process if you contact us with sufficient time to do so.
Fighting your suspension is one reason why it is important not to waste time enlisting our help. You only have a matter of days following your arrest to request a hearing. Our criminal defenseteam also needs to go to work quickly, ensuring your rights remain protected. We will create a strong strategy for avoiding a conviction or the harshest of penalties in your case. These penalties could include:
For a first offense:
Up to $2,000 in fines

Up to six months in county jail

An additional driver's license suspension
For a second offense:
Up to $4,000 in fines

30 days to one year in jail

An additional driver's license suspension
For a third or subsequent offense:
Up to $10,000 in fines

Two to 10 years in the Texas department of criminal justice

An additional driver's license suspension

Additional consequences related to a felony conviction
Additional Consequences You Could Face in the Future With a DWI Conviction
Consequences of a DWI conviction are not limited to fines, jail time, and restricted driving privileges, as your personal and professional life may be at risk, as well. To illustrate, you may have a hard time:
Securing a loan for a car or house. Many financial institutions will conduct a background check before they loan money. If your background check comes back with a criminal conviction, you could be denied a loan.

Getting into the school of your choice. Colleges and universities might conduct a background check before admitting someone into their school. If you have a DWI conviction on your record, you could be denied admittance. Any scholarship offers you had could be revoked if they find out about a criminal conviction on your record.

Working at your dream job. You could be terminated by your employer if they find out you have a criminal conviction on your record. It may also be difficult to gain future employment if employers conduct a background check and find a criminal conviction on your record. They could be more likely to choose candidates with a clean record.

Keeping the same auto insurance rate. Once you have a DWI conviction on your record, you could be facing higher insurance premiums. If your auto insurance company considers you a high-risk driver, they might even drop your insurance coverage. Finding a new auto insurance policy after a DWI conviction could be difficult.
Other consequences that could impact your life could include your right to vote or any current child custody agreements. Our attorney is going to work hard to help you get the best possible outcome. We don't want you to have to face the consequences of a DWI conviction. Once you begin working with our team, we will develop a defense strategy to protect your rights.
Humble DWI Attorney 713-225-1900
Blass Law Can Create a Defense Strategy on Your Behalf
Let a member of the Blass Law team evaluate your Harris County case today. We want to hear your side of what happened, review relevant documents you have, and see how we can be of assistance to you.
We Provide Confidential Case Reviews
Once you have been charged with a DWI, our attorney is available for a confidential case review 24/7. You may not know what to do after a DWI charge. Speaking with our attorney will put your mind at ease, knowing you have support on your side. During the consultation, we will:
Listen to you explain what happened in your own words

Explain your legal options

Answer the questions you have regarding your charges
If you choose to work with our firm, we will begin working on your case immediately. We are going to work hard to develop the best possible defense to get your charges reduced or dismissed.
How Does Our DWI Attorney Assist Clients in Humble, TX?
If you retain our legal services, our DWI lawyer can help you by:
Determining which laws apply to your case

Analyzing evidence (e.g., sobriety test results, traffic camera surveillance, witness statements)

Stopping prosecutors from questioning you

Getting the charges against you reduced, dismissed, or dropped

Negotiating a plea deal and getting the charges reduced

Helping you get community supervision (probation) instead of jail time

Taking other steps to reduce the impact of the charges or a conviction

Representing you throughout all legal proceedings
Our team takes a strategic approach to DWI cases, using the facts of your case to build a defense that can clear your name or get a more favorable outcome. We can help you understand all the ways we can assist you in this process during our initial consultation.
Common Defenses We Can Employ in Your DWI Case
Sometimes, in DWI cases, our investigation may reveal that the arresting officer made it all up, didn't follow protocol, or used faulty equipment to test your blood alcohol concentration (BAC).
More specific examples include:
Lack of reasonable suspicion

Lack of probable cause

Faulty breathalyzer results

False reports

Inaccurate witness statements

No Miranda rights read after arrest

Unlawful search and seizure

It wasn't you
If we find that one of these violations was present in your case, we will use it as much as possible to help get the charges reduced or dismissed.
Click to contact our Humble Lawyer today
Our Founder Jay Cohen Is a Career Criminal Defense Attorney
All too often, good people whose driving is not impaired or who have not been drinking at all face DWI charges. At Blass Law, we've helped clients who were meeting up with friends at a tavern, having a drink at a cookout, or just spending time with friends and family at home – people like you who face charges that could impact their lives and their futures.
Attorney Jay Cohen is a career criminal defense lawyer in the Houston area. He has never been on the prosecutor's side or worked to put good people, even those who made a one-time mistake, in jail. He and the rest of the Blass Law team will fight to protect your rights and represent you strategically. Let us build a strong defense in your case.
Blass Law's Past Case Results Can Speak to Our Success
We have a history of achieving great successes for clients who are charged with DWIs in Texas. Some of our outcomesinclude:
Our client was faced with a DWI misdemeanor charge in the second degree after he drove with one working headlight, refused a sobriety test, and admitted to drinking. Still, he received a NOT GUILTY verdict.

After speeding, giving the arresting officer a hard time, and failing the sobriety tests, our client's DWI misdemeanor charge was dismissed in the middle of the trial.

One of our clients had his case dismissed after he was charged with a third-degree DWI felony. A repeated offender, his blood alcohol concentration was 0.128, and he had alprazolam in his system.

A past client was sleeping in the middle of the roadway and failed all field sobriety tests. The blood tests indicated they had carisoprodol, meprobamate, alprazolam, hydrocodone, and dihydrocodeine in their system. They were found NOT GUILTY in a jury verdict.

A client had a .242 breath alcohol concentration after sleeping in a moving lane of traffic and failed all field sobriety tests. They were found NOT GUILTY by a jury.

A client had a .179 breath alcohol concentration and was asleep on the side of the highway. They failed all field sobriety tests, and their case was dismissed.

A client had a .103 breath alcohol concentration and admitted to drinking and smoking marijuana, and failed all field sobriety tests. Their case was dismissed.
These cases are just a few of the many favorable outcomes we achieved for our clients. You can rely on us to implement the same dedication we used for our past clients with your case to protect your rights and livelihood.
Complete a DWI Case Evaluation form now
Learn More About How a Humble, TX Lawyer With Our Firm Can Help You
Getting charged with DWI is distressing, but remember that a charge does not mean a conviction. At Blass Law, you can count on us to fight for your best interests. We know how a criminal conviction can affect you for the rest of your life, and we can help you avoid that. Learn more about how our services can help you by contacting us today.
You can call today. A Humble DWI lawyer from our team is available 24/7 to discuss the details of your case. A DWI conviction can affect many aspects of your life. We can advocate for you to avoid a conviction altogether.
Call or text 713-225-1900 or complete a Case Evaluation form