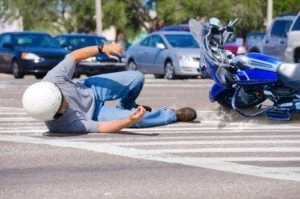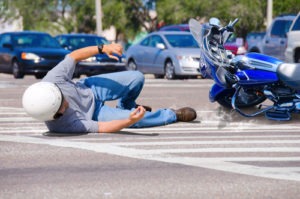 If you or someone you love was injured while riding a motorcycle in Sugar Land, Texas, the driver who hit you should be held accountable for any damages you have incurred from the accident. If you have medical bills, the other party should pay for them. If you have had to miss work while recovering from your injuries, they should compensate you for your lost income. If, like most motorcycle accident victims, you have dealt with significant pain and suffering as a result of your injuries, you should be compensated for that, too.
A Sugar Land motorcycle accident lawyer from Blass Law will seek the cost of your damages from the at-fault party and their insurer. We can conduct an investigation into your case and use the evidence we find to assign liability for your expenses. We want to put our network of resources to work on your case.
Additionally, we work on a contingency-fee basis, meaning that to get our help, there are no upfront costs or hidden fees. We only get paid at the successful conclusion of your case. If we cannot get you compensated for your injuries, then you do not owe us our attorney's fees.
To learn more about the Blass Law personal injury team, call our office at (713) 225-1900.
We Will Pursue a Fair Monetary Settlement for Your Motorcycle Accident Injuries
At Blass Law, the job of our Sugar Land motorcycle accident lawyers is to make sure you get compensated fairly for the injuries you suffered as a result of someone else's negligence, incompetence, or wrongdoing. We will investigate your accident, determine who was responsible, and then pursue financial recovery on your behalf.
After we have discussed the details of your situation, we can seek the cost of:
Current and Future Medical Bills
The party (or parties) who caused your injuries should compensate you not just for your current medical bills, but for those you have not incurred yet. We will tabulate the estimated cost of your current and future medical bills by looking at your medical records, prognoses, and interviewing your healthcare providers.
Lost Wages
The responsible party (or parties) should compensate you for all wages you have forfeited while missing work to recover from your injuries. We can review your pay stubs to come up with a figure that accurately represents the amount of income you have lost due to your recovery period.
Reduced Earning Capacity
Some severe injuries lead to a permanent or long-term loss in earning capacity. You can pursue compensation from the other driver that makes up for the difference in what you were making before versus what you are earning now.
Pain and Suffering
Pain and suffering refer to the physical pain and emotional trauma of what you have been through after the accident. We will use the tangible cost of your economic damages to determine what value accurately represents your noneconomic damages.
Loss of Enjoyment of Life
Loss of enjoyment of life is another noneconomic damage you may qualify for as a motorcycle accident victim in Texas. It refers to your inability to partake in hobbies and activities you once enjoyed.
To learn more about what damages you can pursue through a civil action, call Blass Law today at (713) 225-1900.
For a legal consultation with a motorcycle accident lawyer serving Sugar Land, call 713-225-1900
We Take On the Other Driver and Their Insurance Company
Your Sugar Land motorcycle accident lawyer will likely tell you not to speak to the involved insurance companies directly. This is because sometimes, insurance companies offer claimants settlements that do not accurately reflect the value of their economic and noneconomic damages. Your legal team will be tasked with handling all communications with the involved parties, including the insurance company.
If you accept any settlement offers, your case is over, even if additional costs arise. It is an unfortunate reality that many claimants accept money from the insurance company only to be left with out of pocket expenses later.
After calculating the cost of your damages, the Brass Law team will approach the insurance company and negotiate for a fair settlement on your behalf. If the insurer is uncooperative or refuses to offer you a fair amount, we can file a lawsuit and take your case to court.
Sugar Land Motorcycle Accident Attorney 713-225-1900
We Can Help, Even if You Were Not Wearing a Helmet
The Texas Department of Transportation notes that only riders under the age of 21 who have not completed a motorcycle safety course must wear helmets. While helmet use is recommended for all riders, those of age who have passed the course are free to ride without one.
With that being said, the other driver may try to argue that because you did not wear a helmet, you made your injuries worse. We will push back against any attempts to shift liability because you were not wearing a helmet.
Click to contact our Sugar Land Lawyer today
The Statute of Limitations
Civil Practice and Remedies Code §16.003 notes that you have two years from the date of your motorcycle accident to take your case to court. Yet, this deadline rests on many different factors. Blass Law can review the details of your case and determine how Texas's statute of limitations applies to your situation.
Complete a Motorcycle Accidents Case Evaluation form now
Call Blass Law Today for a Motorcycle Accident Case Evaluation
A Sugar Land motorcycle accident lawyer from Blass Law will pursue monetary compensation on your behalf. We want to help you get paid what you are entitled to for your motorcycle accident injuries.
Some of the legal responsibilities your legal team can undertake include:
Filing your case to the appropriate courts and offices
Managing all communications with the involved parties
Collecting evidence that adds to the validity of your claim
Negotiating for a fair settlement with the insurance companies
Estimating the cost of your economic and noneconomic damages
Taking your case to court, if necessary
Our legal team will hold the other driver liable and take on their insurance company. To receive a free case evaluation today, call Blass Law at (713) 225-1900.
Call or text 713-225-1900 or complete a Case Evaluation form