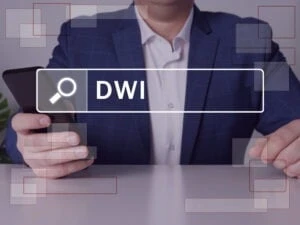 If you were charged with a DWI in Missouri City, you may face years in jail and fines. A DWI can also negatively impact your personal life, making finding a job harder and increasing your insurance rates.
At Blass Law, we know that you might not know what to do next – that's where we come in. We can fight to protect your rights, helping you avoid the negative outcomes of a DWI charge. Our Missouri City DWI lawyer is here to guide you through this difficult time.
DWI Penalties in Missouri City
DWIs have serious legal penalties in Missouri City, including the following:
Jail or prison time
Fines
License suspension
The severity of these penalties depends on your legal history. If this is your first DWI, your fines and sentencing may be lower than if this is your third or fourth DWI. According to the Texas Department of Transportation (TxDOT), the penalties associated with each type of DWI are:
First Offense
A first offense is the lowest caliber of DWI. Penalties can include:
Up to 180 days in jail
Up to $2,000 in fines
A year-long license suspension
Second Offense
Second offenses can increase the penalties, which can include the following:
Up to one year in jail
Up to $4,000 in fines
A two-year-long license suspension
Third Offense
Third offenses include potentially life-changing penalties, like:
Up to ten years in prison, no less than 2
Up to $10,000 in fines
A two-year-long license suspension
DWI Enhancements
Any DWI charge can be "enhanced." When this occurs, the charges become more severe.
These are some common circumstances that can result in an enhanced DWI:
You have prior convictions, like another DWI.
Your DWI involved the injury of another person.
Your DWI involved the death of another person.
Your DWI involved the injury of a specific class of person, like a firefighter or peace officer.
At Blass Law, our DWI lawyer serving Missouri City can strive towards fighting enhanced DWI charges. Removing your enhancements could reduce legal penalties and allow you to avoid a felony.
Other Crimes Relevant to DWI Cases in Missouri City
It's possible to be charged with multiple crimes at once. These are some types of crimes that can occur alongside a DWI:
Open alcoholic container:

In Missouri City, it's illegal to have an open alcoholic beverage in a vehicle. This crime is a class C misdemeanor, per

Texas Penal Code § 49.031

. However, remember that this law doesn't apply to the passenger areas of certain vehicles, like motorhomes, limos, buses, or taxis.

Child endangerment:

If there was a child under the age of 15 in your vehicle during your DWI arrest, you could face worse penalties, like increased fines or a state jail felony.
For a legal consultation with a dwi lawyer serving Missouri City, call 713-225-1900
Why Choose Our DWI Law Firm Serving Missouri City?
Since our founding in 2009, we've been committed to protecting clients against charges. We're led by attorney Jay Cohen, who's never worked as a prosecutor. Throughout his career, he's been exclusively committed to Keeping Innocent People Innocent®.
Attorney Cohen's credentials in matters related to DWIs include:
Certified Practitioner in Standardized Field Sobriety Testing
Certified Instructor in Standardized Field Sobriety Testing
Trained in Driving Under the Influence of Drugs
Certified as a Drug Recognition Expert (DRE)
We can put this knowledge to work for you by reviewing law enforcement procedures during your arrest. We'll know if they treated you unfairly or improperly conducted DWI testing.
Our Services
Here's how a DWI attorney serving Missouri City on our team can represent you:
Build a compelling case by gathering evidence
Advise you on your options
Answer your questions and explain legal proceedings
Negotiate the terms of your prosecution
Speak with law enforcement on your behalf
Prepare your for a criminal trial
Client Testimonials
Our clients love us because we're protective and compassionate – we live to stand up for those in need. Read their reviews to learn more about working with Blass Law:
"I used Jay Cohen for my first DWI (and only). I gotta say I made the BEST decision going with Jay and his team. Not only was my case dismissed after 6 months on the dot, but his attention and guidance through it all really helped me achieve my dismissal." – Claudia D.
"Huge thanks to Jay and his firm! Highly recommend him if you find yourself needing legal representation. I don't have the words to explain my gratitude or thanks for the services which were provided. Very professional. Jay was always there, answering questions along the way." – Jason R.
"Mr. Cohen was recommended to me by another attorney for my DUI case, who had nothing but great things to say about him. Professional and aggressive. Listens to you. Immediately saw how wrong my arrest was. He kept me informed and was successful in my defense." – Charles G.
Case Results
We've persevered to produce positive results for many of our clients. These are their stories:
DWI –NOT GUILTY:

In this case, the client was a commercial driver who had an accident and failed field sobriety tests.

DWI –NOT GUILTY:

Our client was found sleeping in a lane of moving traffic. They had a blood alcohol concentration of 0.242% and failed field sobriety tests.

Second DWI –CASE DISMISSED:

This client's breath test was above the legal limit, and they resisted arrest and carried a firearm in their vehicle. After they became our client, their case was dismissed.
These case results demonstrate that you still have a fighting chance, even if it looks like your conviction is a sure thing. We've pulled several clients out of tough spots and would be proud to work towards doing the same for you.
Missouri City DWI Attorney 713-225-1900
Ready to Fight Your DWI Charges in Missouri City?
If you're ready to fight your DWI charges, Blass Law is ready to help you. Our Missouri City DWI lawyer at our firm can gather evidence, stand up to prosecutors, and manage every aspect of your case. Call our firm today for a completely confidential case review.
Call or text 713-225-1900 or complete a Case Evaluation form