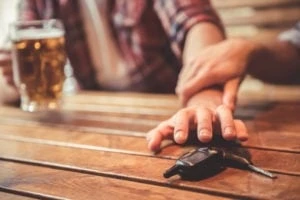 A DWI arrest or conviction can ruin your life. You can lose your job, your family, your friends, and your freedom. And you don't even need to commit the crime to be arrested for it. Law enforcement only needs to think you're driving under the influence to make an arrest. Consequently, many innocent people face serious criminal charges in the Texas criminal justice system. At Blass Law, our focus is on keeping innocent people innocent.
If you were arrested for drinking and driving, a Sugar Land DWI lawyer will defend you, help you navigate the case, and fight for a dismissal or acquittal. Our lead attorney's focus is on unique areas of science and law that enable him to build a strong case for your defense. His experience with criminal defense gives him an edge as he fights for a win in your case.
How Our Criminal Defense Attorney Can Defend Your Rights in a DWI Case
Our founder, Jay Blass Cohen, has spent his entire career as a criminal defense lawyer. He has not worked in the prosecutor's office or as a judge putting people behind bars. Instead, he has always been on the people's side.
Attorney Cohen is a certified practitioner and instructor of Standardized Field Sobriety Tests. He knows an improperly conducted test when he sees one and can use this information to fight for an acquittal. He is also an ACS-CHAL Forensic Lawyer-Scientist and has the knowledge to challenge the State's forensic experts.
Some of our successful case results include the following:
A Not Guilty Verdict for a Client with a Prior DWI on His Record
Law enforcement pulled over our client who was driving with one headlight. During the stop, the officer decided our client was driving while intoxicated.
Not only was this our client's second potential DWI offense, but he was also a lawyer. We were able to secure a not-guilty verdict at trial.
A Dismissal for a Speeding Driver Suspected of DWI
Our client was pulled over for going 15 miles over the posted speed limit. He failed all sobriety tests and was belligerent with the arresting officer. We were able to get the State to dismiss the case.
A Not Guilty Verdict for Alcohol and Drug-Related Driving Offenses
Police found our client sleeping in his car in the middle of the road. He failed all field sobriety tests, and a blood test revealed he was on multiple prescription drugs. We secured a not-guilty verdict in Harris County court.
For a legal consultation with a dwi lawyer serving Sugar Land, call 713-225-1900
How Our Lead Attorney Will Fight to Win Your Texas DWI Case
Attorney Cohen can guide you through your case by helping you navigate legal matters and advocating for you in court. He will fight to win your case and your freedom.
Helping DWI Defendants With Legal Matters
DWI cases are usually not cut and dry, and they vary from case to case. In addition to a DWI charge, you may face other accusations, including:
Intoxication assault
Intoxication manslaughter
DWI with a child passenger
Boating while intoxicated
Possession of a controlled substance
Unlawful carrying of a weapon
Each of these crimes comes with additional heavy fines and extensive jail time. After reviewing your situation, your Sugar Land DWI attorney will build and implement a strategy to uphold your legal rights.
Seeking a Fair Outcome for Your DWI Case
We do everything legally within their power to get your charges dropped or dismissed. Even if you think your case seems hopeless, your attorney will fight to win your case by:
Challenging the officer's probable cause for the initial detention
Challenging the arresting police officer's observations
Challenging the validity of a breath or blood sample
Preserving and presenting evidence to counter the prosecution's argument
Trying your case to a jury
Because Attorney Cohen is a certified Standardized Field Sobriety Testing instructor and practitioner, he understands when proper procedures haven't been followed to gather incriminating evidence. He also understands the implications of your test results and how they may impact your case.
Sugar Land DWI Attorney 713-225-1900
What Our Sugar Land DWI Lawyer Could Do for You
Because you're allowed to represent yourself, you may wonder whether you're better off handling your own criminal case. However, as you likely know, Texas does not take DWI crimes lightly.
The Centers for Disease Control and Prevention (CDC) states that Texas has a higher-than-average alcohol-impaired driving rate. Officials know this and want to do everything possible to reduce that rate. This involves imposing stiff penalties on DWI defendants with fines nearing $10,000, depending on the offense. You do not want to represent yourself or trust your case to an inexperienced lawyer or overworked public defender. Trust us with your case instead.
What differentiates Blass Law from other firms in the area?
Attorney Cohen can use his experience in forensic science and standardized field sobriety testing to scrutinize your case, the evidence, and your charges.
He can explain Texas law and the nuances of each penalty, so you have an understanding of what you're up against.
He will fight to avoid the life-changing consequences of a conviction through the strength of his defense and the evidence he gathers.
He has a history of positive results that testifies to his capabilities as a criminal defense lawyer.
Click to contact our Sugar Land Lawyer today
Possible Consequences of a Sugar Land, TX, DWI Conviction
Per the Texas Department of Transportation (TXDoT), impaired driving penalties include:
First Offense
If this is your first DWI offense, you may face the following:
Fines up to $2,000
Up to 180 days in jail
License suspension of 90 days up to one year
Additional fines of up to $3,000
Second Offense
If this is your second DWI offense, you may face the following:
Fines up to $4,000
One month to a year in jail
License suspension of 180 days up to two years
Additional fines of up to $6,000
Third or Subsequent Offenders
For the third or subsequent offense, you could face a felony conviction. The sentence could include the following:
Fines up to $10,000
Two to ten years in the Texas Department of Corrections
License suspension of 180 days up to two years
Additional Offenses Could Add on Extra Penalties
Additional charges could mean additional jail time or fines. This could include having an open container of alcohol in your vehicle or a BAC test of 0.15 or higher. Felony charges are possible as well if you're accused of:
Child endangerment. If intoxicated and driving with a minor, you could face a felony conviction, per Texas Penal Code § 22.041(c).
Intoxication assault. If you were intoxicated and severely injured someone in an accident, you could face 2 to 10 years in prison.
Intoxication manslaughter. If your intoxication caused a fatal accident, you could face 2 to 20 years in prison.
These are just a few examples of charges you could face in addition to a DWI.
Prison time and fines aside, a DWI conviction can upend your life. It can be hard to retain employment or apply for housing. Your conviction will also come up on most background checks, tarnishing your reputation.
Complete a DWI Case Evaluation form now
What to Do If Suspected of Driving While Intoxicated
When you are pulled over for a suspected DWI, you should take the necessary steps to aid your case. Be respectful and obey police directions, but remember you have rights. You have the right to remain silent and you are allowed to deny a field sobriety test. Do not answer questions that might incriminate you.
Remember to:
Pull your vehicle over calmly.
Be respectful to the police officer. They may be recording you, and you do not want any additional charges added to your case.
Avoid speaking about how much you've had to drink. You do not have to answer any questions once you have given the officer your name and vehicle registration.
Remain calm even if you are detained and placed in a police vehicle.
Call us as soon as you can. You do not need to face the legal process alone.
Keep in mind that if you refuse a breath test, the officer will likely get a search warrant to take a blood sample from you. If an officer has a search warrant for a blood sample, you must comply. Failing to do so could result in the police beating you up and possibly additional charges.
Connect With Our Criminal Defense Attorney Today to Discuss Your DWI Charge
Blass Law offers confidential case evaluations to DWI defendants. During your initial consultation, we will discuss the details of your arrest, your criminal history, and other relevant information.
Remember, being charged with a crime does not automatically make you guilty. Your case isn't over until the judge or jury renders a verdict. Our team has the legal experience to fight for a win in your case. Contact us today for legal advice during your confidential consultation.
Call or text 713-225-1900 or complete a Case Evaluation form