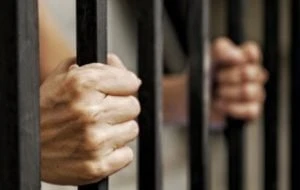 If you face criminal charges in Pearland, you are entitled to the guidance of legal counsel. Your freedom is at stake – even if the charges against you sound relatively minor. You must take your case seriously. An attorney from our firm could help you develop a defense strategy that could improve your chances of a successful outcome. While you have rights, you will only benefit from them if they are protected. Your Pearland criminal defense lawyer could help you protect your rights and advocate for you during your case.
Types of Criminal Charges in Pearland
Countless criminal charges are routinely brought in Pearland and throughout the state of Texas. Some of these charges include:
Driving While Intoxicated
The offense of driving while intoxicated is responsible for more arrests statewide than any other criminal charge. According to the Times Record, there are more than 260 arrests for DWI for every 100,000 residents in Texas. While a DWI is often considered a misdemeanor, multiple offenses could result in a felony conviction.
Assault
Criminal assault is another common charge. These charges come in different forms, with more serious offenses known as aggravated assault. Many assault charges involve family members, which can carry additional consequences as well.
Probation Violations
Probation violations can be difficult given that the burden of proof against you is lower. The state could secure a probation violation and revoke your suspended sentence even without having enough evidence to convict you of a separate crime.
Drug Offenses
Drug offenses also routinely result in criminal prosecutions in Pearland. The most common of these involves the possession of a controlled substance. While there are misdemeanor offenses for the possession of marijuana in some cases, most possession cases are treated as felonies. Other drug charges like manufacturing or delivery of a controlled substance are always treated as a felony.
For a legal consultation with a criminal defense lawyer serving Pearland, call 713-225-1900
We Could Secure a Favorable Outcome in Your Criminal Case
No two criminal cases will follow the same path. In some situations, the court will dismiss the criminal charges. In others, we might choose to go to trial. No matter the trajectory of your Pearland criminal defense case, your Pearland criminal defense lawyer could help you secure the most favorable outcome possible.
Dismissals
The best-case scenario for anyone that is arrested and charged with a crime is a dismissal. A dismissal means the case is dropped and will not go forward. Sometimes the court dismisses a case as a matter of law.
In other situations, the prosecutor will agree to a dismissal after reviewing the evidence. Our work could lead to either of these options.
Reduced Charges
Sometimes the best option available is to secure a reduction in charges. While this does not mean the charges were dismissed, it could drastically reduce the potential consequences you face. A reduction in charges could be the difference between going to jail and walking out of the courtroom free and clear. Often, reduced charges come as part of a plea bargain.
Acquittals
When the prosecutor or judge does not agree to dismiss your case, we go to trial and take it to the people so they can make a decision. If you are found not guilty, or acquitted at trial, the state can never bring the charge against you again. There are calculated risks with going to trial, but favorable verdicts are not uncommon.
Pearland Criminal Defense Attorney 713-225-1900
There are Many Potential Defenses in a Criminal Case
Every criminal charge differs from the next. That means that the optimum defense strategy in one case could drastically differ from another. Our firm could carefully evaluate the allegations against you and advise you on your best option for fighting back to save your future.
Constitutional Violations
Building a defense on constitutional grounds is often a strong option. This is possible because you are protected from unlawful searches and seizures by the U.S. Constitution. If the police illegally stop your car or search your home, any evidence they find should be excluded at trial.
Self-Defense
One of the most popular defense strategies for violent crimes is self-defense. It is unlawful to assault another person. However, this is a defense to a violent crime if you were only defending yourself from imminent harm. You could also defend other individuals or even your property. Self-defense is an affirmative defense and must be raised at trial.
Consent
When it comes to sex crimes, consent is one of the most common defenses. Sex offenses usually involve a lack of consent, so evidence that the alleged victim consented to the act is a powerful defense. However, this defense is not an option in some cases, including crimes against children.
Lack of Evidence
Sometimes the best defense strategy is to simply highlight the lack of evidence against you. The state has the burden to prove your case beyond a reasonable doubt. If the evidence they present does not meet that standard, a jury must find you not guilty and you are entitled to an acquittal. This approach means you do not have to focus on other suspects or explanations. Under the law, it is enough to show the state has failed to meet its burden.
Mistaken Identity
The police do not always witness a crime in the act. In other situations, a criminal offense could occur in a mass of people. In these situations, it is not uncommon for the police or a citizen to mistakenly identify the perpetrator of a crime. Eyewitness identification can be flawed and in the right situation it is helpful to have an expert testify on the issue.
The state has to prove you committed a crime and this could serve as a viable defense if they are using circumstantial evidence in attempt to show you are the one who committed a crime. It is even more helpful if you can show you can't have committed the crime or if you can establish you weren't even at the location.
False Allegations
False allegations are an unfortunate reality when it comes to criminal prosecutions. A reporting witness could lie about the allegations against you for a variety of reasons. Defending against false accusations could require evidence that the witness' claims were false or that they have a history of lying.
Click to contact our Pearland Lawyer today
Talk to a Criminal Defense Attorney in Pearland About Your Defense Options
If you have been charged with a criminal offense in Pearland, your choice of attorney could impact your freedom. Before you consider a plea bargain or represent yourself in court, consider discussing your options with a criminal defense lawyer.
The team at Blass Law is prepared to review your charges and advocate on your behalf. If you are ready to learn about your defense options, call us right away at (713) 225-1900 for your consultation.
Call or text 713-225-1900 or complete a Case Evaluation form