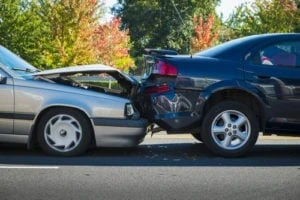 Were you or someone you love recently hurt in a car accident in Sugar Land, TX? If so, you may be able to pursue compensation from the at-fault party and their insurance company. No matter how the collision happened, if the other driver exhibited negligence in any way, you can pursue them for the cost of your medical bills, lost wages, reduced earning capacity, and noneconomic losses. A Sugar Land car accident lawyer from Blass Law can build a case on your behalf and work with you to recover the compensation you need.
We are eager to put our resources to work for you, starting today. Also, we work on a contingency-fee basis, which means you do not owe us anything unless you get compensated for your injuries. To learn more about Blass Law and receive a free case evaluation, call us today at (713) 225-1900.
We Can Help You Recover Compensation for Your Car Accident
In a traffic-congested metropolis like the Houston area, car accidents are an unfortunate reality. But if yours resulted from someone else's negligence, then they, not you, should pay for the damages. Blass Law will pursue a fair monetary settlement on your behalf no matter how your accident occurred.
We can help with the following situations and more:
Rear-End Collisions
If you were rear-ended by another driver, we can show that they exhibited negligence by not stopping in time to avoid a collision. According to the National Highway Traffic Safety Administration (NHTSA), rear-end collisions are among some of the most frequently occurring types of car accidents. Many rear-end accidents are caused by motorists following too closely or engaging in distracted driving.
If you were the rear driver in a rear-end collision, we may be able to show that the front driver was at fault; perhaps they braked haphazardly or cut you off before stopping.
Accidents at Intersections
If you got hit at an intersection because another driver disregarded a stop sign, red light, yield sign, or another traffic control device, we will gather evidence to hold them accountable. Your Sugar Land car accident lawyer can review traffic surveillance footage, or the police report filed at the scene of the crash, to determine liability.
Head-On Collisions
A head-on collision can produce devastating effects, including severe bodily injuries and extensive property damage. We will hold the driver accountable and help you recover fair compensation.
Drunk Driving Accidents
If we find evidence of drunk driving by the other motorist, we will use it against them. No matter the circumstances of the accident, alcohol intoxication is clear evidence of negligence. The drunk driver who hit you should pay for your damages, not you.
Distracted Driving Accidents
We will also search for evidence that the other driver was negligent by way of distraction. We can look at cell phone records and other documents that indicate the driver was focused on something other than the road.
Shared-Fault Collisions
Even if the accident was partly your fault, we may be able to help you recover compensation. Do not avoid calling a lawyer just because you were told that you contributed to the crash. We will investigate your situation and determine if we can help.
To get started, call Blass Law today at (713) 225-1900.
For a legal consultation with a car accident lawyer serving Sugar Land, call 713-225-1900
A Sugar Land Car Accident Lawyer Can Pursue Compensation For You
The Sugar Land car accident lawyers at Blass Law have a step-by-step process to help get our clients paid. Once you decide to move forward with us, we will get to work right away on your case.
Starting from day one, we can begin promoting your case's success by:
Identifying the Responsible Parties
Our team will start by investigating your accident and identifying every party that might be liable for your injuries. If someone's negligent actions played a role in the crash, we will hold them accountable by presenting the facts of your case.
Collecting Evidence
Once we know who caused the collision, we will collect relevant evidence to build a case against them. We may be able to use expert testimony from a third-party medical professional or accident reconstruction specialist to gain further insight into your situation.
Handling All Communications
While you are focused on recovering from your injuries, you do not need to expend any more effort in speaking with the at-fault driver and their insurance company. When you work with Blass Law, we handle all communications with the involved parties and advise you on your legal options as they become available.
Taking Your Case to Court, If Necessary
If the other side does not agree to compensate you fairly, we will file a lawsuit and take your case before a judge.
Sugar Land Car Accident Attorney 713-225-1900
We Help You Recover Fair Compensation
The Blass Law team will fight to recover a fair monetary settlement on your behalf.
Financial recovery will be comprised of both economic and noneconomic damages, which can include:
Current and future medical bills
Lost wages
Reduced earning capacity
Pain and suffering and inconvenience
Loss of enjoyment of life
Emotional distress
You may be able to recover the cost of expenses that we have not listed here.
Click to contact our Sugar Land Lawyer today
The Statute of Limitations on Texas Car Accident Lawsuits
According to Texas Civil Practice and Remedies Code §16.003, you generally have two years from the date of your collision to file a lawsuit against the negligent party. However, this timeline may be extended if your case has unique or extenuating circumstances. Because you may not have a long time to act, we encourage you to reach out to Blass Law today.
Complete a Car Accidents Case Evaluation form now
Get Started With a Free Car Accident Case Evaluation
A Sugar Land car accident lawyer from Blass Law will fight for the compensation you need. We are eager to get right to work on your case. We will handle everything on the legal side so that you can focus on getting healthy again.
For a free case evaluation with a member of our team, call Blass Law today at (713) 225-1900.
Call or text 713-225-1900 or complete a Case Evaluation form