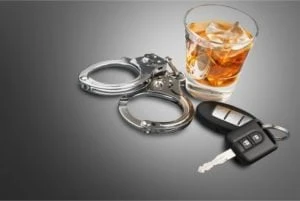 Do not try to navigate the Texas justice system on your own after a DWI arrest in Pasadena. A DWI conviction may bring significant legal penalties (as listed in Texas Penal Code § 12.01) and lifelong repercussions.
Some aspects of these cases move very quickly, so it is important that you do not waste time and consider working with our Pasadena DWI lawyer and lead attorney, Jay Blass Cohen, as soon as possible. We offer confidential case evaluations.
Blass Law Takes on All Types of Pasadena DWI Cases
Our Pasadena criminal defense lawyerwill fight against your charges of an alcohol-related offense. In all cases, DWI arrests in Texas occur because a law enforcement officer believes a driver's behaviors indicate impairment. It is the officer's opinion that the driver had too much to drink or is on drugs and they cannot drive safely.
If this happened to you following a traffic stop or accident, you might face charges in these circumstances:
The officer claims to smell alcohol

Failing standardized field sobriety tests

Consenting to blood alcohol content (BAC) testing and receiving a result was 0.08% or higher

The officer agrees to testify that your actions made you appear to lose the normal use of your mental or physical faculties
Texas also has several other drunk driving-related charges you could face. For example, if you are under the legal drinking age but have any detectable alcohol in your blood, you could face driving under the influence (DUI) charges. As the Texas Department of Transportation (TxDOT)details, open container violations, DWI with a child passenger, intoxication assault, intoxication manslaughter, and boating while intoxicated are also possible drunk driving charges.
For a legal consultation with a dwi lawyer serving Pasadena, call 713-225-1900
Blass Law Has the Experience You Need To See Your DWI Case Through From Start to Finish
Led by defense attorney Jay Cohen, the Blass Law team fights for people just like you who face false, unfair, or seemingly insurmountable accusations of DWI or related offenses. Jay is a career criminal defense attorney. He has never worked with the prosecutor's office and has never fought against people in your position. He and his team have always been on your side and will continue to be if you need our help.
Jay, a certified practitioner and instructor of Standardized Field Sobriety Tests, knows what it takes to get a more favorable outcome in a DWI case. At Blass Law, you can expect strategic, aggressive representation. We believe your reputation, career, education, and future are worth defending. If you choose our firm, you can expect:
A confidential case evaluation: We offer a confidential consultation to anyone who has been charged with a DWI. Our attorney will provide you with information to understand the system so you know your legal rights.

DWI charge experience: Our team is composed of legal professionals led by someone who has always been a criminal defense lawyer. We have always been on the side of those who have been accused of crimes and will continue to protect the rights of those we defend.

Strategic and aggressive representation: Our team is knowledgeable of criminal laws and defends you against a criminal conviction that could impact your image, future, and career.

Science-backed, powerful defense strategies: In addition to his Field Sobriety Testing practitioner and instructor certifications, Jay has his ACS-CHAL Forensic Lawyer-Scientist and his drug and alcohol chromatology certification. With these expertise, he can scrutinize the evidence, procedures, and violations of your rights to make your defense.
Being charged with a DWI does not mean you are automatically guilty. Our defense attorney can be by your side to protect your freedom. We understand how much you have to lose if you are convicted of a criminal charge. That is why we put up a solid defense for each of our clients. We want you to continue to live your life without the burden of a criminal conviction.
We Take Pride in Getting Results for Clients
At Blass Law, we will work hard for an appropriate outcome for your case. Some of our past results for clientsinclude:
Not guilty – DWI. After falling asleep in his car while blocking the roadway, a driver failed his field sobriety tests, and the blood sample was three times the legal limit. He was found not guilty of misdemeanor DWI charges.

Not guilty – DWI. After being pulled over for speeding, a driver failed field sobriety tests, refused a breath test, and police got a warrant for a blood draw. The blood results were more than two times the legal limit. His misdemeanor charges were dismissed in the middle of the trial.

Not guilty – DWI. A commercial driver was involved in an accident and failed all field sobriety tests at both the scene and the police station. They were found not guilty in a jury trial.
Even though you are facing serious charges, we can build a compelling case for you. You are innocent until proven guilty, and our attorney can fight for you to remain innocent.
Pasadena DWI Attorney 713-225-1900
Blass Law Can Protect Your Rights and Fight a Pasadena DWI Charge
If a law enforcement officer accuses you of committing an intoxication offense in Texas, you should prepare yourself for a tough fight. Texas takes DWI and related charges seriously. This is why you want Jay on your side.
He knows how to win DWI cases and will help you pursue the best possible outcome. He will protect your rights, so you don't become a victim of the criminal justice system. To construct your winning defense, he will scrutinize the circumstances of your case and strategize a plan that may be able to:
Get the charges dismissed

Fight for a not-guilty verdict from the jury

Negotiate a plea deal to a lesser charge
While a reduction in charges may not be possible depending on your situation and your location, Jay will do everything legally in his power to win your case and secure your second chance at freedom.
Fees You Can Save by Working with Jay and the Rest of Our Team
You may be considering the merits of working with our Pasadena, TX DWI lawyer to build your defense. You may not be sure if legal representation is worth paying for.
Keep in mind that the costs of a DWI charge and conviction can end up costing you far more than legal representation. Some of these DWI fees you could face include:
Maximum fines for a DWI (ranging from $2,000 to $10,000)

DWI bail costs (ranging from $100 to $100,000, depending on prior DWI convictions and aggravating offenses)

DWI restitution charges (which can be incredibly steep if there was bodily harm or property damage resulting from the accident)

Additional DWI fines
At Blass Law, we can negotiate to minimize the penalties for you. We will pursue the best possible outcome and fight to make sure your charges don't derail your life completely.
Click to contact our Pasadena Lawyer today
What Does Our DWI Attorney Do for Your Texas Criminal Case?
When you are accused of driving drunk, Jay will fight to win against the prosecution. Our law firm uses effective defense strategies to help clients stand up for their rights. Once you have hired Jay to represent you, he will:
Explain what the consequences of a misdemeanor or felony charge would look like in your case

Create a defense strategy that could help you get your charges dropped or dismissed

Explain the laws that apply to your case without using confusing legal terms

Strive to prevent imposition of heavy fines or jail time

Advocate for a fair case outcome

Prepare you for trial if your case goes to court
By hiring Blass Law, you have a strong legal advocate on your side. We do not back down in the face of a challenging case, and we are prepared to fight for the outcome you deserve. While you can defend yourself, it may be difficult to handle the legal process and interpret laws alone. Our attorney is ready to work with you.
Complete a DWI Case Evaluation form now
Pasadena DWI Convictions Come With Serious Penalties
Preventing penalties may be easier with early intervention from our attorney.
What Is a First Offense?
If convicted, the penalties become more severe and potentially life-altering. A first offense is punishable by:
A fine of up to $2,000

An additional fine of up to $4,500

Three days to one year in county jail

An additional driver's license suspension
In many cases where our client does not have a history of alcohol-related offenses, we can negotiate with the judge to fight jail time and other penalties. Whether you're facing a first offense or a third offense, our attorney will seek out the best defense.
If You Have Past Convictions
If you have previous DWI convictions, the stakes are higher. A second DWI conviction is punishable by:
Thirty days to one year in the county jail

Up to $4,000 in fines

An additional fine of up to $6,000
A third or subsequent DWI is a felony. This could mean:
Serving two to ten years in prison

A fine of up to $10,000
Jay will fight against the charges you face in order to secure your freedom or mitigate the effect a conviction has on your life. We will aim for a win, no matter your circumstances.
A DWI Conviction Can Have Negative Consequences on Your Life
Not only will a DWI conviction cause legal ramifications that can include large fines and jail time, but it can also affect your future quality of life. Once you receive a DWI conviction, you could be facing the following long-term consequences:
A criminal record that could stay with you forever.

Raised insurance premiums that could cost you a substantial amount of money.

You could lose your current job if your job requires you to drive or if you are unable to get to work. If you must serve a jail sentence, your current job might let you go because of missed work.

Your future job prospects could be affected. A DWI conviction can stay on your record, and future employers may see that and choose other applicants who do not have a record.

Your life insurance rates could increase because they may see you as high-risk.

If you were in an accident, you could be facing a civil lawsuit. If you are sued for injuring someone else in an accident, you could have to pay large sums of money to compensate the injured person.
Speaking with our attorney as soon as possible will be helpful to your case. We can develop a solid defense strategy against a DWI conviction.
Talk to Our Pasadena DWI Lawyer About Your Harris County DWI Today
At Blass Law, we are available to answer your questions and help you understand your legal options. If you have been accused of driving while under the influence, our attorney can examine the details of your case and determine the best legal strategies to protect your future.
Contact our firm today for a confidential consultation. A member of our team is available 24/7. Jay, our Pasadena DWI lawyer, can develop a strong defense strategy based on the facts of your case. Our team will do everything in our power to have your charges dismissed.
Call or text 713-225-1900 or complete a Case Evaluation form