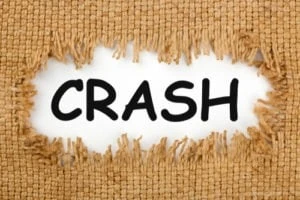 Uber and Lyft have become popular transportation options for countless Texans. Unfortunately, rideshare drivers are not immune to becoming involved in car accidents. Car accidents are not just scary, as they can result in permanent and disabling injuries and significant medical bills.
While most car accidents do not cause catastrophic injuries, accidents can result in:
Cognitive impairments
Paralysis
Spinal cord injuries
Broken and fractured bones
Chronic pain
Scarring and disfigurement
Drivers, passengers, and pedestrians can sustain injuries in a car accident. When injuries occur from an accident involving a rideshare driver, it is important to consult a Sugar Land Uber and Lyft accident lawyer because there can be multiple liable parties. The Texas Department of Insurance reports that Texas is an at-fault insurance state. Additionally, § 33.001 of the Civil Practice and Remedies Code enforces a proportionate responsibility rule that bars recovery if you are 50% or more responsible for the accident.
That means accidents involving rideshare drivers can be complex, especially if you are a passenger. Determining liability requires determining which motorist is responsible for the accident. Some car accidents can result from driver mistakes, such as inattentive driving and speeding. A lawyer can prove the other party is liable by:
Interviewing witnesses
Obtaining the accident report
Discussing the accident with involved insurance companies
Investigating whether there is video footage of the accident
If you sustained injuries in an accident involving an Uber or Lyft driver, call Blass Law today at (713)-225-1900 today.
What to Do After a Rideshare Accident
Like other accidents, collisions involving Uber and Lyft drivers require you to report the accident to your insurance company and to report the accident to law enforcement. You should also receive prompt medical care. Documenting your injuries and losses is essential, even if you are a passenger. Car insurance covers the driver, the vehicle, and the occupant of the vehicle. You may be able to pursue compensation from the liable driver's insurance company.
Since Uber and Lyft both provide insurance for their drivers, you must report your accident to the rideshare company the driver was working for. Uber and Lyft carry policies that exceed the state minimum coverage level in Texas. It is imperative to keep copies of all receipts related to your injuries, such as:
Towing expenses (if your vehicle was damaged in the accident)
Hospital and ambulance bills
Prescription medication costs related to your injuries
Damage to your personal property
Medical bills, such as co-pays for follow-up appointments related to your injuries
Lost income
If your economic losses exceed the other driver's policy, you can pursue compensation from the rideshare platform's insurance policy.
However, if you were driving for a rideshare company and were involved in an accident, your economic losses can be reimbursed by your insurance company, the other driver's insurance policy, or the rideshare platform's insurance policy. Whether you are a rideshare driver, passenger, or third-party motorist, it is essential to review the details of your case to ensure you receive just compensation for your injuries and losses.
Call Blass Law today at (713)-225-1900 to discuss your legal options following an accident involving a rideshare driver.
For a legal consultation with a uber and lyft accident lawyer serving Sugar Land, call 713-225-1900
What You Need to Know About Personal Injury Claims
When you suffer severe injuries, it can prevent you from / Your injuries can also cause medical debt. When you have excessive medical bills and lose the ability to work, a Sugar Land Uber and Lyft accident lawyer can file a personal injury claim against the responsible party. If you were driving for a rideshare platform and your accident led to serious injuries and a total loss of your vehicle, it can make it especially difficult to financially compensate for your losses⁠—as your job requires the use of your vehicle.
A lawyer can pursue economic and noneconomic damages against the liable parties.
Economic Damages You May Be Able to Pursue
Economic losses are expenses and costs you paid because of your accident. Injuries related to your accident can result in medical bills, prescription drug costs, and a loss of income. While your medical insurance may cover a portion of your medical bills, severe injuries that require hospitalization or surgery can result in medical debt.
The costs to repair or replace your vehicle are considered economic losses, as is transportation to and from medical appointments to treat your injuries. A lawyer can document your economic losses by submitting copies of invoices, estimates, and receipts.
Noneconomic Damages You May Be Able to Pursue
When you are hurt in a car accident involving a rideshare driver, serious injuries can diminish your quality of life. Injuries from an accident can limit your mobility and independence, which can make it difficult to maintain your standard of living. Major accidents can be traumatizing and cause mental health symptoms, such as anxiety and depression.
Noneconomic damages compensate you for intangible losses, such as:
Loss of consortium
Pain and suffering
Mental anguish
Loss of affection
Juries can consider how your injuries impact your daily life when calculating noneconomic damages. If you are unable to engage in the same activities you enjoyed before your injuries, it can lower your quality of life. Severe injuries can be disabling and prevent you from working, which can impact your financial wellbeing.
Sugar Land Uber and Lyft Accident Attorney 713-225-1900
Call Blass Law Today for More Information
Getting hurt in an accident is unexpected and can lead to chronic injuries, pain, and debt. When your accident involves a rideshare driver, it can make the litigation and insurance claim process complex. You may want to review the details of your case with a Sugar Land Uber and Lyft accident lawyer.
Call Blass Law today at (713)-225-1900.
Call or text 713-225-1900 or complete a Case Evaluation form