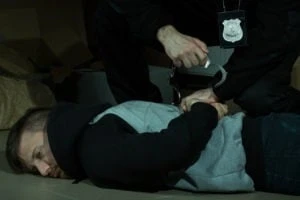 If you got arrested or charged with a crime in Galena Park, Texas or the surrounding area, you can work with a Galena Park, TX criminal defense lawyer at Blass Law right away. Having a lawyer fight for your rights can relieve you of the burden of representing yourself.
You do not have to deal with a criminal charge alone. Blass Law handles cases involving criminal charges and can work to obtain the best possible outcome for your case.
How to Prevent the Consequences of a Criminal Conviction
There are many more adverse outcomes that can happen after a criminal conviction, and a criminal charge can negatively affect your life in a variety of ways. If you get sentenced to jail time or your boss finds out about the criminal case, you could lose your job. You would always have to disclose the conviction on future job applications.
People who get convicted of offenses with a sexual component have to register as sex offenders for ten years or the rest of their lives, even if they move to another state.
No one can guarantee how a criminal case will turn out because there are too many variables. We can make this solemn promise: we will work tirelessly to get you the best possible outcome in your situation.
For a legal consultation with a criminal defense lawyer serving Galena Park, call 713-225-1900
Strategies We Use in Galena Park Criminal Cases
Depending on the facts of the case and the available evidence, we typically have numerous options:
Hold the prosecutor to their legal standard at trial and show that they did not prove you are guilty beyond a reasonable doubt.
Convince a grand jury there isn't enough to move forward.
Work out a plea bargain with the prosecutor to reduce or dismiss the charges.
Enter an agreement for a pre-trial diversion.
Pursue alternative sentencing instead of jail or prison.
Sometimes we use more than one of these strategies when handling a particular case. We perform a thorough investigation and evaluation of each case to customize a plan of attack. A Galena Park, TX criminal defense lawyer at Blass Law can investigate your specific case and work toward the best possible outcome.
Communication Is Key
We talk with our clients about the strengths and weaknesses of their cases and discuss how we intend to handle the case. We understand the anxiety that a person feels when life as they know it is hanging in the balance, so we make communication a priority.
You will know what we are doing at every stage of the process. We will keep you informed about court dates, deadlines, and hearings. You will not have to worry and wonder if we are working on your case.
Galena Park Criminal Defense Attorney 713-225-1900
Types of Criminal Cases We Handle
Because we are a criminal defense law firm, we can handle a variety of cases involving criminal charges. Here are some examples of the types of criminal matters we handle for our clients:
Assault and Aggravated Assault
Assault charges can affect both your personal and professional life. More serious than simple assault, aggravated assault can carry higher penalties and more damage to a person's reputation.
An attorney from our firm can help you when you face assault or aggravated assault charges.
Criminal Record Expunction
If your situation meets the legal requirements, we may be able to get items erased from your criminal record.
Drug Charges
Even a small amount of contraband can land you in prison for a very long time. A lawyer from our firm can work to get you the best possible outcome when you face drug charges for possession of a controlled substance.
DWI
You can get a DWI if alcohol or other drugs impaired your driving ability, even if you were below the legal limit. This doesn't mean you will be convicted of driving while intoxicated. Texas recognizes several intoxication offenses, including:
DWI
DWI with Child Passenger
Boating While Intoxicated (BWI)
Flying While Intoxicated
A DWI lawyer in Galena Park, TX can help you with your case and work to beat the charges brought against you.
Juvenile Crimes Defense
The errors of youth should not destroy a juvenile's future prospects. We will advocate for your child and safeguard their legal rights.
Probation Violation
When a judge makes a finding that a person violated a term of probation, the original sentence that was suspended by the probated sentence can come into full force. You can get arrested and confined immediately.
Weapons Charge
A weapons charge can lead to jail time and a fine. We can work with you to help you to mitigate the effects a weapons charge has on your life.
Click to contact our Galena Park Lawyer today
How We Approach the Prosecution's Case
Every criminal case is different. The strategy we will use will depend on the facts of your situation. Here are some subjects that we can explore and possibly use as a defense:
Biased or unreliable witnesses
Illegal search and seizure
Improper arrest
Lack of witnesses and other evidence
Tainted evidence
These are but a few examples of possible weak links in the prosecutor's case. A criminal defense lawyer in Galena Park, TX from Blass Law will protect your rights while working on your case.
Call the Attorneys at Blass Law for Help
When you face criminal charges, it is easy to assume you have no options, but that is not necessarily true. To find out how you can fight or minimize the effects of criminal charges, consider working with a Galena Park criminal defense lawyer at Blass Law. We handle criminal cases and work to give our clients the best possible outcome when they face criminal charges.
For a free consultation, call us today at (713) 225-1900.
Call or text 713-225-1900 or complete a Case Evaluation form