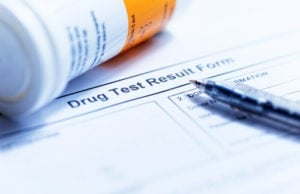 Houston and Harris County probation departments were all over the national news a few years ago because of their embarrassing inability to carry out drug tests. Local 2 News just released a detailed story about startling new errors by the Harris County probation department, occurring continuously for the last six years without any correction. Not surprisingly, the Harris County probation director resigned when the story surfaced.
According to Click 2 Houston, several emails revealing incredible insight into the completely incompetent department were made available to them. These emails were from Harris County probation department employees and their toxicology lab: One Source Toxicology Labs.
Numerous confirmed errors include false positives, false negatives, contaminated specimens, mislabeled specimens, switched samples, specimens off temperature, and lost or unlabeled specimen. It's truly amazing that the system could fail on such an epic scale, and for so long without any intervention.
This means that for the past six years, Harris County has been using inaccurate urinalysis results to determine the fate of people on probation. This revelation could prove an even greater fiasco than the one in the early 2000s, although it is unclear exactly how many specimens may have been affected. One could surmise, however, that if the department is unable to properly track specimen, they probably have no idea whether any of the specimen results are accurate, reliable, or came from the person's name listed on the label.
In Click 2 Houston's article, an excerpt from a Harris County probation employee's email to her boss asks what they are supposed to do with the erroneous reports, because some had already been sent to judges. Judges rely upon these results to make crucial decisions that affect the fate of people's lives. These decisions have separated them from their families, leading to incarceration, and sometimes much longer sentences. All of this because the probation department was too lazy to fix problems that festered for over a decade.
Two employees of the Harris County probation department tried to implement changes that would standardize procedures and start the long process of eliminating errors. However, just as they began to roll out changes they were divided and sent to different departments. This doesn't sound like a routine reassignment.
Even Harris County judges have publicly spoken against using urinary test samples from the department as a deciding factor in probation cases. This is huge, the implications of which will soon be discovered.
How many people are in jail or prison right now who were sentenced because of inaccurate urinary analysis? There could be dozens, or even thousands locked up as we speak who never violated their probation.
If you are faced with possession of illegal substances, contacting a drug possession lawyer in Houston as soon as possible can make a big difference regarding the outcome of your case. An attorney will represent you and protect your rights during legal proceedings.
The director of One Source Toxicology Labs lashed an angry tongue at the Harris County probation department shortly after it tried to shift some of the blame to them. Steve Harris released statements to the public that basically accused the Harris County probation department of being outdated, unorganized, irresponsible, and inept.
Now that it is clear we have had a completely broken urinary analysis system in place for the last six years, it is time to take action. There could be hundreds, even thousands of inmates in Harris County jails and Texas state prisons that don't belong there. If you or someone you know has submitted to urinary analysis in Harris County in the last decade and had a false positive result, you need to call a drug lawyer today.
Related Houston Resources:
Call or text 713-225-1900 or complete a Case Evaluation form