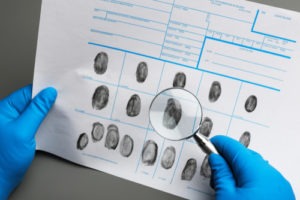 Last month two HPD officers were arrested for cocaine possession, this month a Harris County Sheriff has been arrested for transporting ecstasy across Houston. The 30-year-old officer, Jesus Martinez, is facing up to 20 years in a federal penitentiary, as well as a fine of up to $1 million dollars.
Martinez is a resident of Humble, and has been with the Harris County Sheriff's Department for just over 5 years. His arrest prompted a statement from Harris County Sheriff Adrian Garcia, exclaiming that he has tarnished the reputations of the honest officers who work hard to protect the county's citizens.
Martinez is facing a rough time; on top of losing his career, he is facing a long sentence with criminal roommates that do not look favorably upon law enforcement.
Houston residents are bound to feel slightly uneasy; this is the third law enforcement officer charged with a drug crime in Houston in two months. Although it is comforting to know that law enforcement agencies are holding their fellow officers to the same degree of punishment as civilians, it is still unsettling to see these arrests in such short succession.
His arrest occurred amid investigations spanning several law enforcement agencies: DEA, HCSO, FBI, HPD, and Texas Rangers. It's a little crazy that it took investigators from five different agencies to indict Martinez on charges.
Drug attorneys are keeping busy with the large number of drug arrests occurring across the area. This weekend alone there have been several major drug busts across Texas. Our proximity to Mexico makes Houston a major drug crime hub, resulting in many drug-related crimes and arrests.
Interested in the latest drug crimes occurring across the world? A global incident map reporting drug crimes can be viewed on globalincidentmap.
Related Houston Resources:
Call or text 713-225-1900 or complete a Case Evaluation form