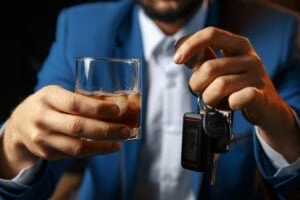 In the eyes of the law, it's one thing to get convicted of a first-time driving while intoxicated (DWI) offense. It's a more severe matter to face a second-offense DWI conviction. In that instance, the prosecutor will aim for the highest penalties, threatening your life, freedom, and ambitions.
You're not alone, however. A Sugar Land DWI lawyer from Blass Law is here to fight your second-offense charges. Attorney Jay Blass Cohen is more than a lawyer; he has specialized insight into DWI cases, allowing him to secure "not guilty" verdicts time and time again. When the stakes are this high, you don't want to risk going unrepresented. Instead, entrust your future to our defense attorney.
What Sets Our Criminal Defense Lawyer Apart from Other Attorneys?
Blass Law offers its clients who are facing second-offense DWI charges a level of training and scientific certification that many firms don't offer. Our firm's lead attorney, Jay Blass Cohen, is certified as a lawyer-scientist by the Chemistry and Law Division of the ACS. He has also received formal training in forensic drug analysis and driving under the influence of alcohol.
But what does this mean for you? Attorney Jay Blass Cohen has a keen eye for errors, mistakes, and omissions in the forensic or field testing produced by Sugar Land police officers or Fort Bend County prosecutors.
For example, if you gave a sample of your breath following the standardized field sobriety tests, the breathalyzer machine used in your case is a hunk of junk and may have yielded inaccurate data. If so, your legal team will work to have any information it gathered disregarded, as it doesn't reflect your blood alcohol concentration at the time of your arrest. Having this information removed could hurt the prosecution's case and yield a "not guilty" verdict.
For a legal consultation with a second offense dwi lawyer serving Sugar Land, call 713-225-1900
You Could Benefit from Partnering With Our Sugar Land DWI Defense Lawyer
When facing any criminal charge, you're innocent unless and until proven guilty. However, if this is your second-offense DWI charge, the judge and jury may have their minds made up about you. To paint yourself in a good light, you want an experienced attorney who has the knowledge to highlight weak points of the prosecution's case and convince the jury of your innocence.
When combating your charges, your Sugar Land second-offense DWI lawyer may:
Challenge the validity of the traffic stop.

If we can show Sugar Land police lacked probable cause to pull you over, we could get your charges dismissed. When building this defense, we carefully review police reports and the state's evidence for any errors or inconsistencies.

Question forensic evidence.

The results of your roadside sobriety tests and/or breathalyzer testing are critical aspects of the state's evidence. We have the skill and scientific understanding to identify and challenge errors in your sobriety tests. Without this information, the prosecutor could have no basis to pursue a case.

Present witnesses on your behalf. We will also look for witnesses who can testify as to how much (or how little) you had to drink prior to being pulled over. We may also look for witnesses who can challenge the state's assertion that you committed a moving violation before being pulled over.
Having your day in court is just one aspect of building a strong defense against a second-time DWI offense. Blass Law also handles the behind-the-scenes work of a criminal case, including its paperwork, consulting, and pre-trial hearings.
Sugar Land Second Offense DWI Attorney 713-225-1900
Our Sugar Land Attorney Protects You from These Severe Penalties
Some DWI judges show some leniency when it comes to a first-time DWI conviction, but that is not necessarily the case for repeat offenders. The penalties for first-time DWI are designed to be a "wake-up" call that motivates you to never put yourself in that position again. That's why the penalties are so much more severe for a second offense.
Per the Texas Department of Transportation (TxDOT), a second DWI offense is a Class A misdemeanor charge. With a criminal conviction, you could face:
A fine of up to $4,000
Anywhere from one month to one year in jail
The loss of your driver's license for up to two years
These are just some of the penalties you could face. You could face harsher penalties if you were arrested with a minor in the car or you caused a fatal collision. In either situation, we rely on our legal experience to protect you from the hardships that come with a conviction in Sugar Land.
Click to contact our Sugar Land DWI Lawyer today
Your Lawyer Defends You from These Collateral Consequences
Losing your freedom and driver's license are just two penalties you could face with a criminal conviction. Throughout the legal process, our team can defend you against:
Having to Install an Ignition-Lock Device
With a "guilty" verdict, the judge may order that you install an ignition interlock device in your vehicle. You must pay for the ignition interlock and its installation. This could cost you hundreds out of pocket. When Blass Law advocates for you, we aim to mitigate the effects of an arrest on your life––and that means doing everything we can to minimize the punishment.
Losing Your Driver's License
If you drive for a living, a second DWI conviction might make it impossible for you to resume your career. That's because the Texas Department of Public Safety (TxDPS) will automatically suspend your license. This could spell trouble if you have a commercial driver's license and need it to work. If you don't lose your driver's license, you could see your insurance rates increase—preventing you from lawfully operating a motor vehicle if you can't afford the premiums.
Our firm protects you from the hardships that can come with a suspended license. How? We prevent you from getting convicted in the first place.
Complete a Second Offense DWI Case Evaluation form now
Connect With Our Sugar Land Second Offense DWI Lawyer
It doesn't matter whether this is your first, second, or third DWI arrest; you want legal representation that aims for the best possible outcome. Even spending a few months in jail could threaten your emotional well-being and safety.
That's why the quality of your legal team is so critical. Our team has secured "not guilty" verdicts time and time again for DWI defendants. Now, we want to do the same for you.
Contact our office for a confidential case evaluation, and we will give you our honest opinion on how we would fight your case. Blass Law is here to advocate for your rights, freedom, and peace of mind. You don't have to fight a second-offense drunk driving charge by yourself. You have the support of our criminal defense attorney.
Call or text 713-225-1900 or complete a Case Evaluation form