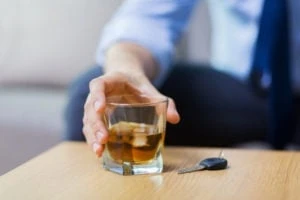 A driving while intoxicated (DWI) conviction in Texas is serious. You may face legal penalties such as jail time, license suspension, and costly fees. The social penalties can be costly, as well.
A DWI conviction can damage your reputation – personally and professionally. Many people facing DWI charges in Deer Park choose to fight back rather than accept these ramifications.
It is dumb to fight DWI charges on your own, especially if you don't fully understand Texas laws or how the legal system works. Our Deer Park DWI lawyer from Blass Law has experience handling DWI cases, and our team is prepared to fight for you.
What Does Our Deer Park DWI Attorney Do?
Working with our law firm means having a team that will advocate for your best interests. A Deer Park criminal defense lawyerfrom our firm will lead your case so you do not make the dumb decision to defend yourself.
Our defense attorney, Jay Blass Cohen, will:
Gather evidence to support your case: Traffic camera footage and witness statements may be useful in your case. For example, evidence could demonstrate that a police officer had no reason to pull you over.

Do everything possible to get the charges dismissed.

Fight to help you avoid spending time in jail: One of our goals will be to fight to keep you out of jail so you do not have to spend time away from your family or miss work.

Work to prevent you from paying the hefty fines that may be associated with a DWI offense: Many traffic offenses come with expensive fines. We will defend you and attempt to help you avoid paying these fees.

Explain the science and laws that apply to your DWI case: We can explain how the tests work and if they were done right or wrong in your case. We will also explain how Texas laws work in your Deer Park DWI case. Laws can be difficult to interpret on your own.

Defend you in trial, if we decide it's in your best interest to let a jury decide, we go to trial: Not every case will go to trial. If yours does, we will prepare you and any witnesses so that you do not feel lost in the courtroom.
For a legal consultation with a dwi lawyer serving Deer Park, call 713-225-1900
Texas Law Prohibits Driving While Intoxicated
Under most circumstances, TX Penal Code § 49.04classifies driving while intoxicated in a public place as a Class B misdemeanor. A Class B misdemeanor DWI conviction is punishable with jail time.
In addition, some exceptions apply:
Open container

: If you are convicted of a DWI and have an open container of alcohol in the vehicle, you face a minimum of six days in jail.

High Blood Alcohol Concentration (BAC)

: If your blood, breath, or urine analysis shows a BAC of 0.15 or greater, your conviction becomes a Class A misdemeanor, which can come with fines of up to $4,000 and/or a sentence of up to 365 days in county jail.

Previous convictions

: If you have previous DWI convictions, the court may enhance your charges to a Class A misdemeanor or a felony. As mentioned above, Class A misdemeanor convictions can be punishable by fines and time in the county jail. Felony DWI convictions may be punishable by a license suspension of two years, fines of up to $10,000, and two to ten years in prison.
Deer Park DWI Attorney 713-225-1900
Penalties for Driving While Intoxicated in Deer Park, Texas
Texas means business when it comes to drinking and driving. A DWI could introduce many restrictions we have not yet mentioned. Conviction may cost you unpaid time out of work or even prevent you from working. Also, who wants to pay a bunch of money to the government?
According to the Texas Department of Public Safety, here are some of the penalties you may face if you are convicted of DWI in Deer Park:
You may be required to attend an Alcohol Education Program, with a 12-hour option for first-time offenders and a 32-hour option for repeat offenders.

You may have your license suspended for not more than two years.

You may have to obtain a Financial Responsibility Insurance Certificate (SR-22) and maintain it for two years from the date of your conviction.

You may be required to serve probation and report to a probation officer every month and complete a 12-hour Alcohol Education Program within 180 days of your conviction.

You may have to install an ignition interlock device on your vehicle as a condition of driving.

If you have a commercial driver's license, it will be disqualified.
Click to contact our Deer Park Lawyer today
How Blass Law Will Fight Your DWI Case
If you were arrested for DWI in Deer Park, Jay will investigate your arrest and build a case against the charges you face. Our goal is to get you the best possible legal outcome. We will answer any questions you could have about DWI laws.
This could mean getting the charges dismissed or obtaining a not-guilty verdict. Here are some of the defenses we will use to fight back:
Did the Police Have a Valid Reason To Stop You?
A Deer Park police officer cannot just pull you over; they must have a valid reason to stop you. Jay will examine the police reports and videos and look for other evidence to show you should not have been pulled over in the first place.
Did the Police Officer Properly Administer the Breathalyzer?
Breathalyzer tests must be administered by someone who has been annually certified according to the requirements found in the Texas Breath Alcohol Program Operator Manual. If the police officer who administered your test was not certified, trained, or just made a mistake, we will prove that your test is not valid.
Was the Breathalyzer Faulty?
Any piece of equipment can fail to function properly, especially if the police did not carefully maintain it. We will argue that the Breathalyzer used on you was not working right, providing flawed results that cannot be used against you.
Did the Police Maintain the Proper Chain of Custody for the Evidence?
If you had blood or urine samples taken to test your BAC, we will question whether the police maintained the right chain of custody for those samples. We will interview nurses, lab technicians, and anyone else involved in the testing to look for errors or breaks in the chain.
Complete a DWI Case Evaluation form now
Jay Has Defended Many People Charged With DWI
Everyone deserves a strong legal defense, whether they are facing a first-time charge or are repeat offenders. Because of Blass Law's strong track record, many clients turn to us when they face DWI charges. We fight for their rights.
Each case is different, and Jay will give your case the personalized attention and individual approach that it needs. Here are some of our case resultsfor DWI cases:
Not guilty

: Our client was a commercial driver who failed all field sobriety tests after being involved in an accident. He was found not guilty by a Harris County jury.

Case dismissed

: Our client was a habitual offender charged with a felony third-offense DWI in Harris County. After being pulled over for failing to use a turn signal, he failed all field sobriety tests and was found to have a blood alcohol level of 0.128. That case was dismissed.

Not guilty

: Our client was found not guilty by a Harris County jury after trial for a misdemeanor DWI. He had been asleep at the wheel in a moving lane of traffic, failed all field sobriety tests, and had a breath test result of 0.242.
Blass Law Will Defend You Against DWI Charges in Deer Park
If you were charged with DWI in Deer Park, you might face serious legal repercussions. Jay, our criminal defense lawyer, will evaluate your case and work hard to get you the best possible results.
Call Blass Law today for a confidential case evaluation. The sooner you call, the sooner we can start fighting for you. You could alsoget your DWI expunged from your recordif your case is dismissed.
Call or text 713-225-1900 or complete a Case Evaluation form