Being Charged Does Not Mean You Are Guilty
HOUSTON CRIMINAL DEFENSE LAWYER
Charged with a Crime in Harris County or Houston?
Have you been charged with a crime in Harris County or Houston? When you're facing criminal charges, there's a lot at stake. You need an award-winning and experienced criminal defense attorney to handle your criminal justice case in the Texas courts.
Whether you've been arrested for a felony, misdemeanor, or driving while intoxicated (DWI), your reputation and future are likely in jeopardy. A state or federal conviction can affect nearly every aspect of your life, including your career, relationships, driving privileges, and insurance rates.
Even if you are not penalized with jail time, the repercussions you could face include license suspension, probation, hefty fines, and being labeled a criminal offender.
If you've been accused of a criminal offense in Houston, you're probably wondering what's next. We're here to help. We know what it takes to help you move past these charges with as little impact on your life as possible. Contact our law offices today to learn more about our legal services.
What Are the Penalties for a Criminal Conviction?
The penalties for a criminal conviction under Texas law can be devastating. As your attorneys of record, we are committed to helping you understand the law and its application to your circumstances.
A Houston criminal defense attorney from our firm can educate you on your options and help you understand every aspect of your case. We are here to defend your legal rights and fight for the best possible outcome in your case.
Our clients love us because we are committed, knowledgeable, educated, and protective, and we live for the fight.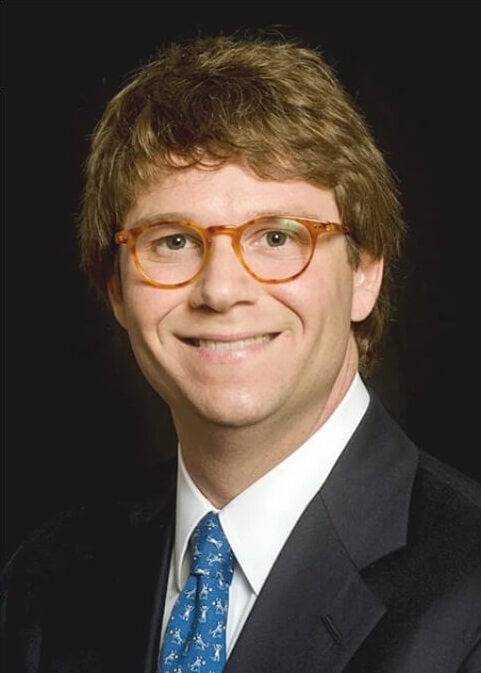 Blass Law PLLC
JAY COHEN – Houston Criminal Defense Attorney
Houston DWI lawyer Jay Cohen has always been a criminal defense attorney, not a former prosecutor who used to fight against people like you. Jay is an expert in Texas DWI law. He and our aggressive litigation team are committed to helping you and being on your side.
A criminal conviction impacts a person's future in profound and enduring ways. Jay gets that. He ensures his clients know their options and provides them with a solid legal defense against the prosecution's criminal charges.
Hiring an attorney with aggressive trial-tested criminal defense techniques is crucial, and our case results prove this. Jay and his team have a track record of getting even severe charges reduced or dismissed. Regardless of the crime you're accused of, consult with Jay or our other Houston criminal defense lawyers to discuss your legal options.
Choosing a Criminal Defense Team That Will Fight for Your Future
Blass Law has successfully represented thousands of Harris County individuals facing criminal charges. Even if you're up against a strong case, our Houston criminal defense attorneys can push for a charge reduction or more lenient sentencing to secure a positive outcome.
Our law office will work hard to preserve your Texas driver's license, avoid jail time, and minimize legal fees that could be thousands of dollars. Your decision regarding the team you hire to represent your interests could significantly affect your case's outcome.
Trust a Lawyer With Many Years of Experience
A Winning Criminal Defense Law Firm in Houston, TX
Remember, being charged with assault, domestic violence, DWI, or juvenile DUI does not mean you are guilty.
DWI is an opinion crime. This means a police officer forms an opinion of your condition and can charge you based on that opinion. However, you are innocent until proven guilty in a court of law, and our Houston criminal defense attorneys will strive to maintain and protect your innocence.
From drug, assault, and Houston DWI cases to no-refusal weekends and mandatory blood draws, we understand how lab analysts test urine and blood samples and process evidence. This knowledge is crucial when defending drunk driving cases.
That means our Houston attorneys can build your defense as soon as you are charged with a crime in Montgomery, Fort Bend, or Harris Counties.
We Will Help You Build a Compelling Defense
All criminal accusations are serious. This includes drunk driving, assault, and drug possession.
However, being charged with a Houston-area criminal offense doesn't mean you should give up hope and resign yourself to jail time and a criminal record. Your career, welfare, and future depend on the outcome of your case.
No matter how complex or unwinnable your case may seem, we recommend consulting an attorney on our team. This is because we understand what it takes to thoroughly investigate your case and present a compelling defense.
For serious criminal matters, you need a serious attorney. Call us 24/7 to schedule a confidential consultation with an experienced lawyer. Our Houston team is here to defend you against allegations made against you.
Confidential Case Evaluation
Get the answers you need from our Houston criminal defense team today. We offer confidential case evaluations to anyone charged with a felony, juvenile offense, DWI, or another type of crime.
Plus, you don't have to hire us. If you've been charged with a crime in Houston, TX, call us, and we will provide the information you need to understand the system.
Houston DWI and Criminal Charge Expertise
When you hire our legal team, you will work with experienced Texas legal professionals led by a criminal defense lawyer, not a former prosecutor who used to fight against people like you.
Since our firm's founding in 2009, we have been on your side, fighting to protect your legal rights. When you reach out to our criminal law firm, we match you up with an attorney who has the legal experience to beat your specific charges.
Strategic and Aggressive Representation
Hiring a knowledgeable, well-credentialed criminal defense lawyer in Houston is vital. Your reputation, future, and career are worth protecting, and you need a lawyer with extensive experience defending people in situations like yours.
All of our Houston criminal defense case evaluations are confidential and complimentary. Our clients always walk away with answers and an understanding of what our criminal defense practice can do for them.
Get your Criminal Defense Lawyer in Houston, Texas
Our Firm's Main Areas of Law Practice
Our Houston criminal defense attorneys are aggressive in advocating for our clients and responsive to their needs. We handle Houston DWI defense and many other criminal practice areas. If you are facing any of the following criminal charges in Texas, we can help:
DWI or DUI: This includes first-time DWI, repeat DWI charges, charges involving commercial drivers, and underage DUI defense.
Violent crimes: These could include murder, manslaughter, aggravated assault, arson, criminal threats, and kidnapping.
Drug crimes: These offenses include drug possession, possession for sales, and transportation of a controlled substance.
Financial or White-collar crimes: These include petty theft, grand theft, embezzlement, identity theft, and burglary.
Federal crimes: These include federal drug trafficking, money laundering, fraud, and tax evasion.
Property crimes: Including arson, vandalism, and trespassing.
Weapon charges: These include charges for unlawful carrying of a weapon.
Sex crimes: Sex crimes typically involve sexual assault, sexual battery, statutory rape, child pornography, indecent exposure, and prostitution solicitation.
Please note that this criminal defense list is not exhaustive, meaning if you don't see your specific charge, you can still reach out to our Houston criminal defense attorneys for legal resources & guidance.
We Will Fight to Get Your Charges Reduced or Dropped
Criminal offenses are broken down into different categories, each with its own sentencing level, including jail time, fines, and lost privileges. Depending on the circumstances of your case, we could get the charges against you reduced or dropped altogether.
Whether you are facing drug charges, DWI, or another crime, it is in your best interest to have a Houston criminal defense attorney in your corner. When your freedom is on the line, you do not want to leave your future in the hands of anyone other than the most skilled representation you can afford.
Houston DWI Defense
Police officers must have a valid reason to stop you. If your stop is illegal, a lawyer will suppress all evidence. Police officers sometimes obtain evidence illegally during traffic stops. The prosecution cannot use this evidence against you.
For example, if the police or other law enforcement searched your vehicle without your consent or a warrant, your Houston DWI attorney would suppress the evidence. This is just one example of the many defense strategies we can use to avoid guilty verdicts in these cases.
Our Houston DWI lawyers are experts in field sobriety tests, urine and blood tests, and how blood alcohol content is measured. Our experienced criminal defense attorneys can uncover inaccuracies in each of these tests to help you avoid the automatic suspension of your license and keep you out of jail.
All Types of Criminal Defense Charges
READ OUR CLIENT TESTIMONIALS
No person should be defined by the worst thing they've done or accused of something they did not do. Everyone deserves an opportunity to prove their innocence.
With this in mind, we have aggressively defended individuals facing misdemeanor offenses or felony charges. We are committed to helping accused individuals like you navigate the Texas criminal justice system.
But don't take our word for it. Read what clients have said about hiring our firm. Our client testimonials will give you an idea of the professionalism and dedication you can expect when you work with us:
Mr. Cohen is an amazing lawyer. About 17 months ago, my life was turned upside down with a first-degree felony charge for intent to deliver 200-400 grams of a controlled substance. Due to intensive research, Mr. Cohen was able to get my case dismissed due to prolonged detention and provide me with a second chance at life.
Huge thanks to Jay and his firm! Highly recommend him if you find yourself needing legal representation. I don't have the words to explain my gratitude or thanks for the services which were provided. Very professional. Jay always was there, answering questions along the way. Without a doubt, I would not hesitate to hire him again. If you find yourself needing DWI representation, as I did, do not hesitate to give him a call. Jason R., Cypress, TX
Jason Rawls
Mr. Cohen was recommended to me by another attorney for my DUI case, who had nothing but great things to say about him. Professional and aggressive. Listens to you. Immediately saw how wrong my arrest was. He kept me informed and was successful in my defense. Took a very dark time, continued to reassure me and gave me hope. Excellent representation! NOT GUILTY! He will always be a brother to me.
Charles Garcia
I contacted Jay last year after I had been arrested and charged with a Class B misdemeanor. I was worried about being convicted of this crime, but Jay always assured me he would fight to get the best outcome possible for me. He was clear about the legal process. Anytime I had questions, he quickly responded. Several months later, Jay got the case thrown out! I was shocked that he could get this result, and I greatly appreciate the work he put in to clear this up. If you need a lawyer, call Jay! He is the man.
Jake S.
I used Jay Cohen for my first (and only) DWI. I gotta say I made the BEST decision going with Jay and his team. Not only was my case dismissed after six months on the dot, but his attention and guidance through it all really helped me achieve my dismissal. Thank you, Jay and Leslie, for guiding me through it and ALWAYS being available even through the pandemic. Go with Blass Law; you won't regret it!!
Frequently Asked Questions about Criminal Defense
Questions and Answers
Any time you or a loved one is charged with a crime, it is natural to have questions as you face an uncertain future. At Blass Law, PLLC, our Houston criminal defense team is committed to getting you the answers you need with the FAQs listed below.
During your initial consultation, we will help you determine your next steps and address any questions you have regarding your case or our qualifications. Give us a call or complete our online contact form to get started with a Houston criminal defense lawyer today.
More FAQs