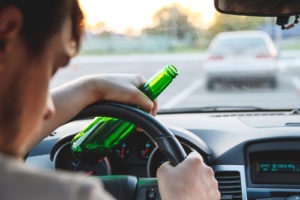 A driving while intoxicated (DWI) conviction can change your life forever. You might face years of jail time and thousands of dollars in fines. It can also upend your career, social life, and future. Many long-term consequences come with a DWI conviction you may not have thought of.
Don't fight this charge on your own if you want a chance at winning. Blass Law will fight your DWI charge and work toward a dismissal. It doesn't matter whether this is your first, second, third, or fifth DWI; we're ready to start championing your rights today. Our La Porte DWI lawyer offers confidential case reviews.
What Makes Blass Law Different From Other Criminal Defense Firms?
Blass Law, led by our founding defense attorney, Jay Blass Cohen, works for families like yours every day. Jay has never worked for the prosecutor's office. Instead, he's dedicated to protecting people accused of crimes.
Jay isn't just a lawyer; he's:
A certified practitioner and instructor in Standardized Field Sobriety Testing
An ACS-CHAL Forensic Lawyer-Scientist
Trained in forensic chromatology, forensic drug analysis, and driving under the influence of drugs
A certified drug recognition expert
At Blass Law, we will defend your reputation and protect your future. We understand what it takes to achieve the outcome your case needs.
Jay offers strategic and aggressive representation for our clients, protecting their rights, and pursuing a positive outcome in court. All our case evaluations are confidential, and we have the answers you're looking for.
For a legal consultation with a dwi lawyer serving La Porte, call 713-225-1900
What Will a La Porte DWI Lawyer From Blass Law Do for You?
When you choose Blass Law to take on your DWI case, our La Porte criminal defense lawyer will manage the legal process for you. We will fight your criminal charges by:
Gathering evidence in your favor: We will collect evidence to counter the charges against you. This could include photos, videos, and witness statements.
Clarifying complex legal issues: We will explain any laws that apply to your case without using complicated legal language.
Analyzing your criminal history: If you have any record of previous criminal offenses, your attorney will let you know how this might affect your case.
Defending you in court: Our team will prepare you and any witnesses for trial. You will not feel lost when you have our experienced attorney on your side.
Explaining the potential penalties of a DWI conviction: Our firm will fight for the best possible outcome in your case. We want to help you avoid spending time in jail and work with you to keep your driving privileges. We will also make sure you understand the penalties you could face when you are charged with DWI in La Porte.
Working with Blass Law means having an experienced team to handle your legal matter. Our attorney, Jay Blass Cohen, has unique legal experience that he will use to benefit your case.
La Porte DWI Attorney 713-225-1900
Blass Law Has Secured "Not Guilty" Verdicts for Many DWI Defendants Before
Here are some outcomes Blass Law secured for previous DWI defendants:
Law enforcement found our client asleep in their car. A blood test revealed they were on several controlled substances. We secured a "not guilty" verdict in Harris County court.
Law enforcement found our client asleep in the middle of moving traffic. They tested well above the legal limit and failed all field sobriety tests. We tried the case in court and secured a "not guilty" verdict.
Our client was charged with a third DWI (it was actually an 8th). After hearing our motion to suppress certain pieces of evidence, the court granted our motion and then the state dismissed the case.
Being charged with a crime does not automatically make you guilty. This makes choosing effective legal counsel crucial. Having our DWI lawyer in La Porte on your side could mean the difference between walking free or spending months in jail.
Click to contact our La Porte Lawyer today
Blass Law Will Advocate for Your Future and Well-Being
At Blass Law, we will do everything possible to protect your rights and pursue the best possible outcome. We approach each case strategically, planning a comprehensive defense. Depending on your case, a favorable outcome may include:
Saving your license from being suspended
Getting your charges dropped
Negotiating a plea deal for a lesser charge and lighter sentence
Securing a "not guilty" verdict at trial
We will fight to avoid a DWI conviction. However, in some cases, a probated sentence may be a viable alternative. Called "community supervision," probation requires you to follow strict rules for a certain period instead of going to jail.
Although probation rules are strict, they generally don't stop you from being with your family, going to work, and hanging out with your friends. If a "not guilty" verdict doesn't appear to be possible, we'll fight for probation. Our DWI lawyer in La Porte will seek a just resolution to your case.
A DWI Conviction Could Affect You in the Future
If you are convicted of a DWI, you could face jail time and fines. After paying the fines and serving time, there are other consequences you could face. Having a conviction on your record could affect you for the rest of your life. That is why we fight to protect our client's records to avoid a conviction. Other consequences you could endure include:
Losing your job: Your employer could end your employment immediately upon finding out you have a criminal conviction on your record. If you must serve jail time, your employer could replace you while you are gone. If your work involves driving, you will likely no longer be able to fulfill your job duties if your driver's license is revoked.
Lost future employment opportunities: During the hiring process, many employers conduct background checks on potential new hires. If the background check reveals you have a criminal conviction on your record, you may not get hired. Some companies do not hire anyone with a criminal conviction on their record.
Difficulty finding housing: If you apply to rent an apartment or house, in many cases, the landlord will do a background check. Your application could be denied if there is a criminal conviction on your record. Many financial institutions conduct background checks before giving someone a home loan. If the criminal conviction shows up on your background check, you could be denied a mortgage.
Auto insurance premiums will increase: A DWI conviction could cause your auto insurance provider to consider you "high-risk." This will cause your auto insurance company to increase your premiums or cancel your policy altogether.
Lost scholarships: If you are currently attending a university or college and have received a scholarship, it could be revoked after getting a DWI conviction.
Discharged from the military: If you are a member of the military, it is possible to be discharged after getting a DWI conviction on your record. Other ramifications include not being promoted or not gaining a security clearance.
On top of these consequences, your right to vote or maintain a current child custody agreement could be at risk. Blass Law is going to work hard to get you the best possible outcome so you don't have to deal with the long-term ramifications having a criminal conviction on your record can bring.
Complete a DWI Case Evaluation form now
Blass Law Takes on DWI and Other Alcohol-Related Cases
Blass Law handles many drunk driving-related charges in La Porte. Even if you haven't been charged with a crime yet, it's a good idea to consider legal counsel now.
Charges we fight include:
DWIs
DWI with a child passenger
Intoxication assault
Intoxication manslaughter
La Porte is right on Galveston Bay, making it a hotspot for recreational boating. It's illegal to operate a boat while intoxicated. We also work with Texans against their boating while intoxicated (BWI) charges.
Why Would I Be Charged With a DWI?
Texas drunk driving laws are strict. You could face a DWI arrest after a traffic stop or accident if:
The police conducted blood alcohol content (BAC) testing, and your blood tested at 0.08 or above.
The police believed your behaviors showed signs of intoxication, even if you refused to test.
The police conducted field sobriety tests (like walking a line) and decided you were intoxicated.
Blass Law will evaluate the circumstances of your arrest to determine whether it was conducted properly or not. If the arresting officer violated your rights or didn't follow appropriate protocol, we will identify every error as we build your case.
DWI Penalties You May Face in La Porte
Texas has stiff penalties for DWI convictions. Even for a first-time offender, a conviction can be serious and life-altering. The Texas Department of Transportation (TxDOT) outlines the consequences of a DWI conviction:
First-Time Offense
If you're convicted of a DWI for the first time, you may face:
Up to $2,000 in fines
Additional fines of up to $4,500
Up to 180 days in county jail
Second-Time Offense
A second-offense conviction could result in:
Up to $4,000 in fines
Additional fines of up to $6,500
A month to a year in county jail
A Third Offense and Beyond
A third or subsequent conviction could result in felony-level charges.
This could include:
Up to $10,000 in fines
Two to 10 years in state prison
Enhanced Charges Can Lead to Enhanced Penalties
In addition to facing a DWI charge, you may face additional charges based on your arrest. Texas Penal Code Title 10 Chapter 49 defines what additional charges would be. For instance, if you were driving under the influence with a child passenger, you could face a child endangerment charge in addition to a DWI charge.
Your potential punishment could be enhanced if:
You had an open container of alcohol in your vehicle
You had a BAC of 0.15 or higher
You were involved in an accident that resulted in injuries and/or fatalities
You have been convicted of a DWI before
You have been convicted of multiple felonies before
You are a habitual offender according to the laws of the State of Texas
Our Former Clients Highly Recommend Blass Law
Jay has secured positive outcomes for many previous clients. Some of our previous clients have shared:
"Jay is the best lawyer in Texas. You can count on him… I would HIGHLY recommend him to anyone charged with a crime. I will be forever grateful." – Kelly W.
"Mr. Cohen was recommended to me by another attorney for my DUI case who had nothing but great things to say about him… Excellent representation! NOT GUILTY! He will always be a brother to me." – Charles G.
"Huge thanks to Jay and his firm! Highly recommend him if you find yourself needing legal representation… Without a doubt, I would not hesitate to hire him again. If you find yourself needing DWI representation like I did, do not hesitate giving him a call." – Jason R.
Talk to Blass Law's DWI Attorney in La Porte About Your Criminal Case
You shouldn't have to fight a DWI charge alone. Our La Porte DWI lawyer from Blass Law will be by your side every step of the way. Jay will fight for your innocence so you can move forward with your life without having to worry about the consequences of a criminal conviction. The sooner you contact Blass Law, the sooner we can start working on a solid defense strategy.
At Blass Law, we offer confidential case evaluations. During our conversation, we can discuss your criminal record, the circumstances of your arrest, and your goals. After the consultation, you will know your legal options and have your questions answered. Once you have hired our firm to defend you, we will start working on your case immediately.
Call or text 713-225-1900 or complete a Case Evaluation form