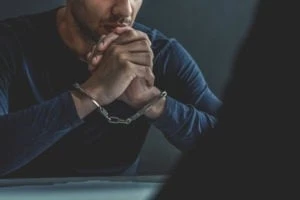 Being arrested could mean your freedom is at stake. A conviction for criminal activity can be life-changing, with severe effects on your job, your relationships, and your future. Seeking legal representation early could mean one of our lawyers may be able to get your charges reduced or even prevent them from being filed altogether.
If you are accused of a criminal offense, our team will vigorously represent you in your legal defense. Learn how our Deer Park criminal defense lawyers take your side during a confidential case evaluation with the team at Blass Law.
How a Criminal Defense Lawyer from Our Firm Can Help with Your Harris County Case
Being well prepared and effectively applying the knowledge and experience that form the foundation of our history of success is how we help our clients build an intelligent defense strategy. Our team achieves this by:
Helping you to understand what your charges mean and the consequences of them

Providing the knowledge to handle your case effectively

Evaluating the facts of your case

Analyzing all of the evidence available

Searching for legal inconsistencies and loopholes that can work in your favor

Assessing who is involved in your case, including officers who may not have been included in the offense report but were there and could provide another point of view

Protecting your rights to ensure you are always fairly treated

Keeping up to speed with changes to the law on local, state, and federal levels

Helping you navigate the criminal justice system

Managing and filing all motions and paperwork

Helping you move beyond this difficult time with as little impact on your life as possible
Our motivation is to protect you from charges the state can't prove or by reducing harsh penalties or sentences wherever possible. We will be at your side during the entire process and are dedicated to saving you time and money in the long run.
For a legal consultation with a criminal defense lawyer serving Deer Park, call 713-225-1900
Cases We Can Help You with
At Blass Law, we understand how being charged with a crime can affect every aspect of your life. We have demonstrated time and time again we can manage the complexities involved with the trial procedure, juries, and investigations. As such, our team handles a broad array of criminal matters, including:
Driving While Intoxicated Charges:
Driving while intoxicated felony offenses

Intoxication manslaughter

Boating while intoxicated

DWI probation

Intoxication assault
Other Practice Areas:
Assault

Drug charges

Federal criminal defense

Manslaughter

Criminal record expunctions

Record sealing

Juvenile crimes defense

Prostitution defense

Unlawful carrying of a weapon

Possession of a controlled substance
Deer Park Criminal Defense Attorney 713-225-1900
How Much Does It Cost to Hire a Criminal Defense Attorney from This Firm?
While you may have concerns about the costs and fees associated with hiring legal representation, in many cases, these expenses are minimal compared to the life-altering penalties that can result from not having a solid defense.
Our attorneys fight for you and your future, which could see your penalties lessened and charges reduced or even dismissed.
We always seek the least disruptive outcome for you and your case. This could help you keep your job or prevent you from losing your professional license, for example. Further, where possible, protecting you from a criminal record will save you money in the long run by shielding you from any impact on your career.
Click to contact our Deer Park Lawyer today
What to Expect from the Legal Process
You may be worried about what to expect from the legal process in a criminal matter. We cover the broad strokes below; however, the process can end at or skip specific steps depending on your circumstances.
The Pre-Trial Process Consists of:
Arrest

Booking process

Charge

Discovery

Initial appearance before a judge

Preliminary hearings on motions to suppress, motions to quash and other motions
Where possible, your lawyer will fight to have charges dropped or dismissed at the initial appearance or the preliminary hearing.
Trial Process
If your case does go to trial, the process will be affected by the nature of the offense (if you face a misdemeanor or felony charge, for example). The process can involve:
Pre-trial conferences

The choice to accept a plea bargain if offered

Option to change plea

The case goes to trial if a plea bargain is not accepted or offered
After sentencing, you will be found guilty or not guilty. If you are found guilty, the judge or jury can assess punishment.
Complete a Criminal Defense Case Evaluation form now
Examples of Defenses
While the types of defenses we use will depend on the specifics of your case, they can include:
Violations of Constitutional Rights
There must be a reasonable ground for supposing that a charge is well-founded. Probable cause is usually required by law enforcement to justify any stop, search, or arrest. Other examples of violations of your constitutional rights can include:
Coerced confession

No Miranda rights read
In most cases, any evidence found without securing a proper warrant is inadmissible in court and may lead to charges being dropped. However, many exceptions can apply like the automobile exception and an inventory search.
Insufficient Evidence
Without sufficient evidence against you, your attorney will argue that there is no way for a jury to convict you and the prosecution should dismiss the case. However, if charges are still filed, and the state won't dismiss, we take it to the people and have a jury trial.
Affirmative Defense
Your attorney can present evidence that undermines a prosecutor's claim, which, found credible, can negate criminal liability. Examples can include:
Consent

Duress

Self-defense

Involuntary intoxication
Falsely Accused
Being falsely accused of a crime may be due to mistaken identity or something more serious. We can help you gather the evidence required to prove your innocence.
While you may have concerns about the cost of legal representation, in every case, it is well worth it.
Arrested in Deer Park? We Can Help
We are determined to do whatever we can to help our clients. For a criminal defense team that will fight for your best outcome, contact Blass Law at (713) 225-1900 today.
Call or text 713-225-1900 or complete a Case Evaluation form