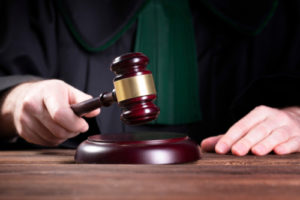 A criminal conviction in Texas can be devastating. It can impact your family, your career, your financial resources, and all of your plans for the future. If you are facing criminal charges for a felony or misdemeanor, you are probably scared and overwhelmed, unsure of what is going to happen next. A Webster criminal defense lawyer can help you understand what your best options are for your case.
The team at Blass Law is here to help. Our job is to ensure your rights are protected and to fight for the best possible outcome in your case. For a review of your case, contact us today at (713) 225-1900.
Common Types of Crimes in Webster, TX
The Texas Department of Public Safety's Arrest Data releases annual crime reports to allow citizens to educate themselves about the most common crimes across the state. The top five are:
For a legal consultation with a criminal defense lawyer serving Webster, call 713-225-1900
Drugs
Drug arrests were the most common offense, with over 144,000 total arrests. These arrests include all drug offenses, including possession.
Webster Criminal Defense Attorney 713-225-1900
Theft
There were over 79,000 arrests for theft, not including motor vehicle theft. In fact, the report explains that one larceny-theft occurs every 57 seconds. A larceny-theft is taking, carrying, or the riding away with a property that belongs to someone else.
Click to contact our Webster Lawyer today
Aggravated Assault
Assault is when a person intentionally and knowingly causes bodily harm to another. Aggravated assault occurs when a deadly weapon is used during the assault. Combined arrests for assault and aggravated assault in Texas in 2016 were over 118,000.
Complete a Criminal Defense Case Evaluation form now
Burglary
Burglary is categorized as breaking into something—a car, house, or building—illegally. There were nearly 13,000 arrests for burglary in 2016.
Robbery
Robbery is when something is taken by force or threat of force. Over 7,000 robberies occurred in 2016.
Some other common crimes in Webster, TX include:
Driving While Intoxicated (DWI)
DWI with a child in the car
Driving with a suspended license
Probation violations
Boating while intoxicated
These are just a few of the many possible crimes that are committed every day across the state of Texas. Whether you have been charged with one of these crimes or something else, contact Blass Law right away.
The sooner we can get to work gathering evidence, the easier it will for a Webster criminal defense lawyer to build a strong case in your defense. And in some cases, there are legal actions you must take soon after your case. In DWI cases, for example, you must request a hearing within 15 days of your arrest to save your license.
Contact Blass Law today at (713) 225-1900 for an evaluation of your case.
How a Webster Criminal Defense Lawyer Can Help
Criminal defense lawyers are trained to find unique elements in your case and look for factors that can reduce a conviction or get it dismissed altogether. Their goal is to present the facts in a way that supports the best possible outcome in your case.
Here are a few ways that a criminal defense lawyer in Webster, TX can help:
Listening to Every Detail of Your Story
When we meet with you, we listen to every detail about what occurred so that we can fully understand your case and start working on a plan to mount a defense and achieve the best possible results.
Accessing Important Resources
We have access to a wide variety of resources that can strengthen your case. We also have the financial resources to investigate the crime.
When we work with a client, we hire an investigator who can investigate your case and speak to any witnesses who can provide information related to the crime. We also find or hire expert witnesses who can combat the forensic evidence that is being presented by the prosecution or who can support your case.
Some of the evidence we gather related to your case could include:
Police reports
Eyewitness statements
Video surveillance from traffic cameras or inside stores
We look at all aspects of your case that other criminal defense attorneys in Webster, TX may overlook.
Using Negotiation Skills
In some cases, a plea bargain maybe your best option for avoiding more serious charges. We have many years of experience in negotiating cases. In some cases, it is possible to resolve a case without having to plead guilty.
Working With the Team at Blass Law
We know that a criminal charge and the ramifications it carries for your life can be scary. We also understand that while you are innocent until proven guilty, the reality is that people often lump you into the guilty category before you have ever had the chance to defend yourself.
But we fully believe that everyone has the right to a strong defense, which is why our Webster criminal defense lawyers do everything in their power to uphold your rights and pursue the best possible outcome.
Here are a few specific ways we can help:
Provide you with 24/7 support and guidance from start to finish
Explain your case and the legal implications, offering you advice to help you make informed decisions
Hire investigators to investigate your case and gather evidence, such as police reports, eyewitness statements, or surveillance videos from traffic cameras or in-store security cameras
Work with experts who can dispute the prosecution's evidence and support our position to get a dismissal or reduction in charges
Filing motions to suppress evidence if it was based on an unauthorized search or some other violation of your rights
Negotiate with the prosecution to have the charges dismissed or reduced
Time is of the essence. The sooner we can get to work gathering evidence and investigating your charges, the more time we will have to build a strong defense.
The team at Blass Law is ready to get to work right away on your case. It is our job to ensure your rights are protected and to build a strong case to achieve the best possible outcome. For a review of your case, contact us today at (713) 225-1900.
Call or text 713-225-1900 or complete a Case Evaluation form