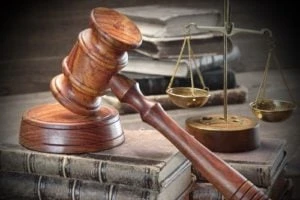 Have you or a family member recently been arrested for a crime in La Porte? If you or someone you love is facing criminal charges, you want the help, protection, and guidance of a La Porte criminal defense lawyer who understands the subtleties and nuances of the law.
Facing criminal charges can affect your life in more ways than one. A criminal conviction can have a negative impact on future job searches. The U.S. Equal Opportunity Employment Commission (EOEC) reiterates that potential employers are legally permitted to consider your background before deciding whether or not to offer you employment or allow you to maintain current employment.
In addition to derailing your career, a criminal conviction also has the potential to cause embarrassment to your family and community. Making a mistake does not need to throw your entire life for a loop. Speak with us today to discuss your case and its possible outcome. Call Blass Law at 713-225-1900 to reach an attorney near you.
Your Rights as a Defendant Are Important
You may feel helpless and alone when you are facing criminal charges, but there are still rights in place to protect you. The Miranda Warning was enacted to ensure that after you are detained by the police, you are told three particular rights. Two of the rights that constitute theMiranda Warning are your right to remain silent and your right to an attorney and to have him present during any questioning.
These important factors stem from your Fifth Amendment right not to incriminate yourself, and from your Sixth Amendment right to counsel. These rights are in place to protect you. If you are not advised of these rights at the time you are detained by law enforcement officers, any statements you do make may not be used against you if your case goes to trial. Speak with us today for a complete understanding of your rights.
For a legal consultation with a criminal defense lawyer serving La Porte, call 713-225-1900
Do Not Allow One Mistake to Derail Your Life
Being handcuffed, arrested, fingerprinted, charged, and jailed with a crime can be a frightening ordeal. The fear you feel can be even more compounded when you face this situation alone. We can help you understand whether your rights have been met as you move through this daunting process.
You Face Serious Consequences
Depending on the offense, you could face thousands in fines and decades in prison.
First-Degree Felony: Up to 99 years imprisonment and/or fine of $10,000
Second-Degree Felony: Up 20 years imprisonment and/or a fine of $10,000
Third-Degree Felony: up to 10 years imprisonment and/or a fine of $10,000
State Jail Felony: up to two years imprisonment in a state jail and/or a fine of $10,000
Class A Misdemeanor: up to one year of imprisonment in the county jail and/or a fine of $4,000 fine
Class B Misdemeanor: up to 180 days of imprisonment in the county jail and/or a fine of $2,000
Class C Misdemeanor: a fine of $500
An attorney can help you understand how your pending criminal charges are classified, what penalties that crime might carry, and what your best options are. Get legal help by calling Blass Law at 713-225-1900.
A La Porte Criminal Defense Lawyer Can Help You Survive and Thrive
When criminal charges are filed against you, it impacts every aspect of your life including your family and your career. That means you want the right legal representation to help minimize the negative aspects of the criminal charges you are facing and help you refocus your efforts to maintain control of your life.
Get an attorney who acts promptly, is familiar with Texas law, and listens with compassion as you explain your side of the charges against you. When you trust your criminal defense to the legal team at Blass Law, your attorney will carefully read and examine the charges against you and the evidence compiled by law enforcement.
We will then assist you in building a defense and establishing the right course of action. The right legal team behind you can help safeguard your life, career, family, and reputation. Contact us to start building a solid defense.
La Porte Criminal Defense Attorney 713-225-1900
A La Porte Criminal Defense Lawyer Is on Your Side
At Blass Law, we treat you like the individual you are. Your attorney will discuss your case and the potential solutions you have available. Speak to a La Porte criminal defense attorney who can help you develop the strategic defense your case deserves.
You want a client-centered, client-focused attorney who treats your case like the potentially life-changing event it is. Do not face the charges against you on your own. Call Blass Law at 713-225-1900 to speak to a lawyer who can help you leverage the best defense.
Call or text 713-225-1900 or complete a Case Evaluation form