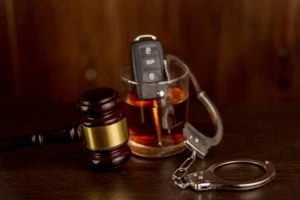 DWI convictions are a serious matter. They entail various legal penalties and can permanently damage an individual's reputation. After a DWI charge, you may feel stressed, frightened, and confused.
However, you don't need to face your charges alone. Our firm is here for those with DWI cases in Fort Bend County. We can stand toe-to-toe with prosecuting attorneys and push for a case dismissal.
How a DWI Can Contest Your Charge
These are a few ways a DWI lawyer serving Fort Bend County can work towards challenging your DWI charg
Argue that you were pulled over without probable cause:

Police officers can't pull drivers over for no reason. In your case, there must be a verifiable reason you were stopped on the roadway. If there wasn't, we could challenge the grounds for your initial arrest.

Contest the results of your blood alcohol concentration test:

Breathalyzers are complicated pieces of equipment. We can argue that law enforcement misused their Breathalyzer or that the Breathalyzer produced inaccurate results. Blood tests also have their own unique issues.
To use these challenges, we can review the details of your case – we'll gather evidence and subpoena law enforcement, so they provide us with vital information. This investigation can lay the foundation of your defense.
Explaining Your Options During a Plea Deal
Plea dealsunderstandably have a bad rap. They require that someone charged with a crime plead guilty before a trial occurs. This may sound counterintuitive.
However, sometimes plea deals are the best choice for those charged with a DWI. They allow lawyers to negotiate the terms of sentencing during difficult cases. Defense lawyers typically only accept plea deals if they benefit their clients by:
Reducing prison or jail sentencing

Lowering general penalties

Reducing fines associated with an alleged crime
A Fort Bend County DWI attorney from our team can advise you if you're offered a plea deal. They'll explain the pros and cons of entering a plea deal. If you choose to plead guilty, we can negotiate on your behalf. Remember, our team will never force you to enter a plea deal – in the end, the choice is yours.
Appealing a Previous Criminal Conviction
As a resident of Fort Bend County, you have the right to appeal a criminal conviction. According to Texas courts, these are some common grounds for a successful appeal:
The jury verdict doesn't align with the law and available evidence

Jurors participated in misconduct

Defense witnesses were kept from participating in the trial

The court misdirected or misinformed the jury
Criminal appeals are a complex process. If you have questions about appealing your charges, we can address them during a confidential case evaluation.
For a legal consultation with a dwi lawyer serving Fort Bend County, call 713-225-1900
Working With a DWI Lawyer From Our Firm
Our firm is led by Attorney Jay Cohen, who possesses several certifications that apply to DWI cases:
Certified Practitioner in Standardized Field Sobriety Testing

Certified as a Drug Recognition Expert (DRE)

Trained in Driving Under the Influence of Drugs
Attorney Cohen can apply this knowledge to your case by reviewing the methods law enforcement used during your arrest. If they conducted field sobriety tests incorrectly, Attorney Cohen could raise this point during pretrial negotiations.
Our Services
These are the services our Fort Bend County DWI law firm can provide:
Push for a case dismissal

Argue that evidence be suppressed

Gather all evidence relevant to your defense

Take the lead in your defense during the trial

Prepare you for the courtroom

Advise you on legal interactions

Answer

all

your questions about a DWI charge
Our Case Results
Our recent DWI case resultsspeak for themselves:
Misdemeanor DWI charge:

Our client was found sleeping behind the wheel in the middle of the roadway. He failed field sobriety tests, and blood tests revealed several drugs in his system. After the jury heard our presentation, he was found not guilty.

Misdemeanor DWI charge:

The client failed field sobriety tests after being pulled over and was belligerent with police officers. His case was dismissed in the middle of the trial.

Felony DWI charge:

This client was charged with a felony DWI after being apprehended with a 0.128% BAC and positive blood tests for alprazolam. He failed all field sobriety tests. After we filed a motion to suppress and argued the point, his case was dismissed.
Fort Bend County DWI Attorney 713-225-1900
DWI Penalties in Fort Bend County
The severity of your DWI penalties depends on the number of previous convictions you have, according to the Texas Department of Transportation:
First DWI Charge
If this is your first DWI charge, you could face the following penalties:
Up to $2,000 in fines

Between three days and 180 days in jail

A maximum year-long driver's licenses suspension
Second DWI Charge
If this is your second DWI charge, these penalties will apply if you're convicted:
Up to $4,000 in fines

Between one month and one year in jail

A maximum two-year long driver's license suspension
Third DWI Charge
Finally, if you've already received two previous DWI convictions, these are the penalties associated with a third conviction:
A $10,000 fine

Between two and ten years in prison

A maximum two-year long driver's license suspension
Other Relevant Crimes
There are two other crimes that could impact your DWI case.
First, Fort Bend County has a strict open-container law. It is a class-C misdemeanor to have an open alcoholic beverage in the passenger area of a vehicle. Notably, this law doesn't apply to:
The passenger areas of vehicles like limos, busses, and taxi cabs

The living areas of motorhomes
Second, if there was a child under the age of 15 in your vehicle at the time of a DWI arrest, you could face these additional penalties:
A child endangerment charge

An additional $10,000 in fines

Another 180 days added to your license suspension

A jail sentence of two years
Click to contact our Fort Bend County Criminal Defense Lawyer today
How Will a DWI Conviction Impact My Life?
A DWI conviction can alter your life in several ways, including:
Making it more difficult to find employment

Changing the way that your family and friends perceive you

Increasing the rates that you pay for car insurance
At Blass Law, we understand that DWI convictions are no joke. Our guiding mantra is this – Keeping Innocent People Innocent®. We care about the residents of Fort Bend County and can fight by your side until the conclusion of your case.
Complete a DWI Case Evaluation form now
Contact a DWI Attorney Serving Fort Bend County Today
Don't let your worrying get the best of you – our firm can put your concerns at ease. Contact us for a completely confidential case evaluation today.
Call or text 713-225-1900 or complete a Case Evaluation form