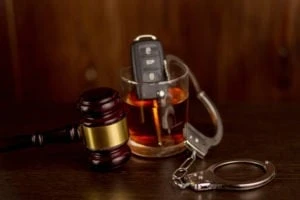 Montgomery DWI charges are serious business. A conviction can turn your life upside down, harming your career prospects and changing your interpersonal life. But you don't need to go down without a fight.
Blass Law provides professional legal representation in criminal defense cases. We won't back down, and we won't treat you like another case number. We pride ourselves on offering personalized legal support. You have the right to legal counsel. You can call us today for a confidential consultation to find out how our Montgomery DWI lawyer can help you.
We Can Build Your Defense in a Montgomery DWI Case in Texas
If you face DWI charges, don't give up. Our team can fight to prove your innocence.
We provide the following services to our clients:
Contesting evidence

Building a compelling case for your defense

Educating you on your options after a DWI charge

Standing up for you in court

Investigating the details of your arrest

Negotiating your sentence's terms with prosecutors
We Get DWI Cases in Texas
Attorney Jay Cohenleads our DWI law firm serving Montgomery. Attorney Cohen never worked as a prosecutor – his entire legal career has revolved around protecting the innocence of those in need. Keeping Innocent People Innocent® drives Attorney Cohen to produce positive results for his clients.
Attorney Cohen understands the ins and outs of DWI arrests in Texas. He has numerous professional accreditations relevant to this area of law, including:
Trained in Driving Under the Influence of Drugs

Certified as a Drug Recognition Expert (DRE)

Certified Practitioner in Standardized Field Sobriety Testing
Through subpoenas, Attorney Cohen can review law enforcement's pre-arrest procedures. If law enforcement administered a breathalyzer or field sobriety test incorrectly, we can argue that this evidence should be dismissed.
Client Testimonials
Everything we do is for our clients. Read what they've said about working with Blass Law:
"I've used Jay Cohen for my first (and only) DWI. I gotta say I made the BEST decision going with Jay and his team. Not only was my case dismissed after six months on the dot, but his attention and guidance through it all really helped me achieve my dismissal." – Claudia D.

"Huge thanks to Jay and his firm! Highly recommend him if you find yourself needing legal representation. I don't have the words to explain my gratitude or thanks for the services which were provided. Very professional." – Jason R.

"Mr. Cohen was recommended to me by another attorney for my DUI case, who had nothing but great things to say about him. Professional and aggressive. Listens to you. Immediately saw how wrong my arrest was. He kept me informed and was successful in my defense." – Charles G.
Our Case Results
Over the years, our firm has successfully defended many clients. Some of these clients failed field sobriety tests, tested above the legal blood alcohol limit, and had multiple drugs in their system.
So, don't fret if your initial arrest didn't go well. It's still possible to win your case. We understand that everyone makes mistakes and are prepared to fight every step of the way. Take some timeto read more about our case results.
For a legal consultation with a dwi lawyer serving Montgomery, call 713-225-1900
Defending in a Montgomery DWI Case
Every DWI case is unique. Therefore, the strategy we use to reduce the impact of your charges will depend on the context of your case. These are some techniques a DWI attorney serving Montgomery can use:
Take your case to court and defend you at trial.

Enter a plea deal to reduce the severity of your penalties.

Negotiate with prosecutors to protect your best interests.
Common defenses in a DWI case include:
Noting that an illegal traffic stop took place.

Arguing that law enforcement used Breathalyzers incorrectly

Suggesting that evidence is inadmissible.
What Is a Plea Deal?
Not every DWI case goes to trial. To avoid trial, both the defense and prosecution can enter a plea deal. During a plea deal, the defendant (the person accused of a crime) pleads guilty in exchange for a penalty reduction.
As the American Bar Association (ABA)explains, these are some of the benefits of entering a plea deal:
Avoids a time-consuming trial.

Plea deals are less uncertain than a trial.

The defense can use a plea deal to retain control over a challenging case.
At Blass Law, we will never ask you to enter a guilty plea unless you are comfortable doing so. We can take a case to trial and aren't afraid to take a stand in your defense. However, if we believe a plea deal makes sense, we will tell you and discuss your options.
Montgomery DWI Attorney 713-225-1900
What Are the Punishments for a DWI in Montgomery County, Texas?
According to the Texas Department of Transportation (TxDOT), these are the following punishments for a DWI in Montgomery:
First offense:

If this is your first DWI, you'll face up to 180 days in jail, up to $2,000 in fines, and a license suspension of up to one year if you're convicted.

Second offense:

If this is your second DWI, you'll face up to one year in jail, up to $4,000 in fines, and a license suspension of up to two years if you're convicted.

Third offense:

If this is your third DWI, you'll face up to 10 years in prison, up to $10,000 in fines, and a license suspension of up to two years if you're convicted.
These penalties can be enhanced if you committed any of the following additional crimes:
Endangerment of a child:

If there was a child under the age of 15 during your DWI arrest, you could face other penalties, including an additional $10,000 in fines.

Open container:

Having an open container in a vehicle is a Class C misdemeanor in Montgomery.

Intoxication assault or manslaughter:

Accidentally injuring or killing someone is a felony in Montgomery. If you're charged with this crime, the aggrieved party could sue you.
Will My Life Be Ruined If I Was Charged With a DWI?
A DWI charge and conviction are not the same. If you have been convicted, the government believes it has enough evidence to convict you, although you still have time to prove your case.
Being convicted of a DWI can change your life. Your friends and family might perceive you differently, and your car insurance will likely increase. Since DWI convictions go on your record permanently, seeking a job could become more complex.
However, you won't face these challenges if you are acquitted. We understand how terrifying DWI cases are, and we can provide you with compassion and confidentiality. You'll never be alone if you join our firm as a client.
Click to contact our Montgomery Criminal Defense Lawyer today
Hire a Montgomery DWI Attorney Today
If you're ready to fight your DWI charges, contact Blass Law as soon as possible – time is of the essence. We can offer you a completely confidential case evaluation where we explain your legal options and next steps. Our Montgomery DWI attorneys are ready to help with your legal matter. Call today.
Call or text 713-225-1900 or complete a Case Evaluation form