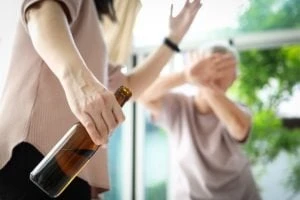 When driving while intoxicated (DWI) results in a drunk driving accident that causes serious bodily injury to another person, you can be sure that the prosecutors and judge are going to be coming after you hard. The state of Texas takes a tough stand against intoxication assault. If you are charged with intoxication assault in Houston, you could face felony charges, prison, probation, community service, and significant fines. An intoxication assault DWI lawyer at Blass Law may be able to help.
With the possibility of such serious, life-changing consequences, it's imperative that you speak to a criminal defense attorney who handles DWI cases immediately if you've been charged with intoxication assault. The odds may be stacked against you, and your freedom could be at stake. A Houston DWI lawyer at Blass Law can help you navigate your case.
What Is Intoxication Assault?
Under Texas Penal Code § 49.07, you may be charged with intoxication assault if you drove under while intoxicated and caused an accident and serious bodily injury to someone else. Serious bodily injury is an injury that may result in death or one that causes serious permanent disfigurement or loss or impairment of any bodily member or organ.
To be considered intoxicated while driving, your blood alcohol content must be over 0.08 or you have lost the normal use of your mental or physical faculties.
For a legal consultation with a intoxication assault lawyer serving Houston, call 713-225-1900
Penalties and Fines for Intoxication Assault in Texas
An intoxication assault crime in Texas is a third-degree felony punishable by a minimum of two years and a maximum of ten years in jail and up to a $10,000 fine, per Texas Penal Code § 12.34.
The court may impose these penalties if you are convicted, depending on the circumstances of your case, criminal history, history of substance abuse, and the magnitude of any property damage, personal injury, or fatalities that happened at the time of the offense.
If convicted, you don't just have to deal with criminal penalties, but you also have to endure the professional and personal repercussions that come with it. To illustrate, the bank may not give you a loan to buy a home, employers may not hire you, and you could lose custody of your child. However, if you get our intoxication assault DUI lawyer on your side, they can help prevent these outcomes.
Houston Intoxication Assault Attorney 713-225-1900
Should You Hire a Houston DWI Lawyer?
An intoxication assault charge is very serious and very complex. So, it's important to consider working with a DWI lawyer who is well-versed in the intricacies of intoxication assault cases. There is a lot at stake in intoxication assault cases. Working with a law firm like Blass Law can give your case the knowledge, experience, and aggressive approach it needs to ensure you get fair representation.
Click to contact our Houston DWI Lawyer today
The Blass Law Approach to DWI Cases
To try to protect your rights and preserve your freedom, Blass Law attorney Jay Cohen has a simple approach that helps clients navigate intoxication assault cases.
Educate the Client
Your head is spinning right now. Your whole world has been turned upside down, and you don't know what's coming next. Feeling confusion, fear, panic, and other cocktails of emotions are common and expected after being charged with intoxication assault. Your lawyer should be there to answer your questions and provide sound legal advice to help guide you through this time.
Jay Cohen at Blass Law offers no-obligation case evaluations to help anyone who finds themselves charged with a serious crime.
Act Quickly and Decisively
When you're charged with intoxication assault, you have to take action fast. A lawyer at our firm can immediately jump into action to investigate all of the evidence and details surrounding your case and work aggressively, defending you and fighting for a positive outcome for your case.
When looking for a law firm to represent you, it's important to hire a DWI lawyer with experience representing someone facing an intoxication charge.
Never Stop Fighting for Your Rights
Just because you're charged with intoxication assault doesn't mean you're guilty. In a court of law, you are always innocent before proven guilty. You have rights, and they shouldn't be ignored. Work with a law firm that makes sure your rights are always protected and fights hard for your freedom as your Houston intoxication assault DWI lawyer.
Complete a Intoxication Assault Case Evaluation form now
Contact Blass Law for Help with Your Intoxication Assault DWI Today
Jay Cohen, who founded Blass Law in 2009, focuses his practice on criminal defense, DWI defense, and serious injury cases. His goal is to help clients receive the best possible outcome in their case.
You're undoubtedly worried, scared, and unsure right now, wondering what will happen next. If you've been accused of an intoxication assault in Houston, Blass Law is here to help you understand the process and what to anticipate. DWI attorney Jay Cohen understands what it takes to ensure an intoxicated assault charge has as little impact as possible on your life.
Call Blass Law for a case evaluation today.
Call or text 713-225-1900 or complete a Case Evaluation form