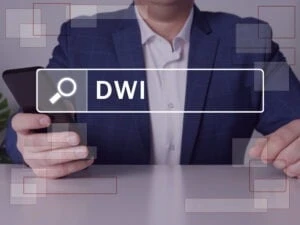 If you're facing a first-time DWI conviction, with a good lawyer, jail time isn't a likely outcome. Time behind bars is more than spending time away from your loved ones; it could mean threats to your safety, mental health, and future. You don't want to leave any aspect of your well-being to chance. Instead, you should entrust your case to Blass Law.
A Houston DWI lawyer from our firm can seek a dismissal or an acquittal––depending on what best suits your situation. Our founder, Attorney Jay Blass Cohen, has secured "not guilty" verdicts for DWI cases that other lawyers wouldn't manage. Today, you can learn more about partnering with our team and what that could mean for you.
Why Hire a Houston First Offense DWI Lawyer?
When Attorney Jay Blass Cohen takes your case, he will:
Look into the circumstances of your arrest

: Attorney Cohen could get your case dismissed if there were legal issues with your arrest. For example, if you were coerced by an officer to admit to a crime you didn't commit, this would be inadmissible as evidence in court.

Seek out evidence in your favor

: Supporting evidence could come from a variety of sources, like surveillance or the arresting officer's body camera. Other evidence could include eyewitness testimony, the results of a blood or breath test, and the arrest report.

Scrutinize the evidence against you

: The prosecutor will have evidence that indicates you committed a crime. We can weigh the value of this information, discredit it, and gather supporting evidence of our own.

Strategize your case

: A particular strategy or even multiple strategies could benefit your case. One potential strategy could include asserting that the Breathalyzer gave inaccurate readings––or that the arresting officer didn't operate the device properly.

Represent you at trial

: With Blass Law, you won't have to defend yourself at all. Your lawyer will present your case to the jury, argue your side of the story, and fight for your freedom.

Ensure a fair trial

: You deserve fair treatment. The prosecutor can't coerce you into giving certain information, and they must adhere to proper courtroom procedure.

Negotiate, if necessary

: A "not guilty" verdict might not be possible. Still, you have options. For instance, we may argue to have your DWI charge reduced or dismissed. This could result in less penalties.
There's no case too complicated for Attorney Jay Blass Cohen and his firm. When you entrust us with your future, we fight tooth and nail for the best possible outcome. You don't have to feel uncertain about your next steps any longer. We're standing by to learn your story.
Our First Offense DWI Lawyer Is Uniquely Qualified to Manage Your Case
Attorney Jay Blass Cohen has over 14 years of experience defending accused people.
Unlike some other attorneys, he has never been a criminal prosecutor who convicts the accused, so you can trust him to work in your favor.
With his credentials, Jay is uniquely qualified to work for you. These credentials include:
Certification in forensic chromatography for alcohol and drugs
Certification as an ACS-CHAL forensic attorney-scientist
Membership in the Houston Bar Association
Membership in the Harris County Criminal Lawyers Association
Membership in the Texas Criminal Defense Lawyers Association
Membership in the National Association of Criminal Defense Lawyers
These credentials, coupled with his tenacity, make Attorney Jay Blass Cohen a force to be reckoned with. Some prosecutors even back down when they see he's managing a case. With our firm's support, we're confident in our ability to handle your case and advocate for a fair outcome.
Our Law Firm Has a History of Success in DWI Cases
Blass Law is committed to Keeping Innocent People Innocent®. Take a look at some of our case results:
Our client caused a collision, then failed two sobriety tests. After building his defense, we secured a "not guilty" verdict in Harris County court.
The police found our client obstructing a roadway, asleep in his car. A blood test showed our client was on multiple substances, including narcotics. The jury found him not guilty.
The police pulled over our client because he was driving with only one headlight. Then, he admitted to being intoxicated. Even though he refused field sobriety tests and already had a previous conviction for a DWI, with our firm's help, our client walked away a free man.
What did these defendants each have in common? They all partnered with the team at Blass Law. From the moment we learned about these cases, we channeled our energy and resources into building their strategies. We don't wait until the night before a trial to get things started; we come to court prepared.
For a legal consultation with a first offense lawyer serving Houston, call 713-225-1900
We Protect You from the Penalties of a First-Time DWI Conviction in Houston
As noted, being convicted of a DWI can change your life. Per the Texas Department of Transportation (TxDOT), if found guilty, you could face:
A fine of up to $2,000
Up to 180 days in jail
The loss of your driving privileges for up to a year
The penalties above are just some of the consequences you could face if convicted of a first-time DWI. Other complications include:
Being unable to retain custody of your children
Having problems holding public office
Losing your job
Spending money on rideshare services (if your license gets suspended)
What's more, the trauma of an arrest and conviction could follow you forever. A DWI offense shouldn't define your character or future. With our team, you can clear your name and move on with your life.
Houston First Offense Attorney 713-225-1900
Connect With Our First Offense DWI Attorney in Houston, Texas
You can learn more about our services and your options when you consult with us. In the consultation, we'll explain how Houston DWI attorney Jay Blass Cohen will handle your first offense charge. Afterward, if you hire him, Jay will do everything necessary to help you.
Call now to get started.
Call or text 713-225-1900 or complete a Case Evaluation form