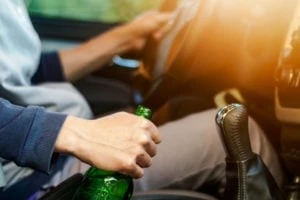 A DWI charge can feel very isolating. You are likely confused, scared, and upset, especially if you have never been in this situation before. That is understandable, especially because, if you are convicted, your charges will have significant implications in your personal and professional life.
If you were arrested for DWI, a League City DWI lawyer at Blass Law will fight for a dismissal.
Understanding What Our League City DWI Lawyer Will Do for You in Your DWI Case
The first thing you should do after being arrested for DWI is call a lawyer from our firm. Our criminal defense team will:
Advise you on what actions to take to help your case

Keep you updated as your case progresses

Obtain discovery about your case

File subpoenas to get records regarding your case

Answer your questions as they arise

Determine which laws apply to your DWI case
Jay Blass Cohen fights tirelessly for the clients he represents. He uses his experience, skills, and knowledge to outsmart law enforcement and the prosecution. Jay's dedication to criminal defense is evidenced by his many certifications, designations, and memberships:
ACS Forensic Lawyer-Scientist Designation as recognized by the Chemistry and the Law Division of the ACS

Certified Practitioner and Instructor in Standardized Field Sobriety Testing

Member of the National Association of Criminal Defense Lawyers

Member of the Texas Criminal Defense Lawyers Association
Jay has the experience necessary to fight for the outcome you deserve in your League City DWI case.
Building Your Defense Strategy After Your DWI Charge in League City
When you hire our firm, we will build a defense strategy and fight to get your charges dismissed. We can also negotiate a plea bargain with the prosecutor and defend you in court.
Still, while we analyze evidence and examine witnesses for your League City DWI case, our DWI lawyer will look for any indication that:
The arresting officer didn't have probable cause or reasonable suspicion.

The arresting officer conducted an unlawful search and seizure.

The breathalyzer, blood test, or standardized field sobriety tests were conducted improperly or were faulty.

Your Miranda rights were not read to you, and you made incriminating statements that should be suppressed.
Should any of these scenarios apply to your situation, the prosecutor may not have a strong case against you. We will determine the most appropriate defense strategy to use in your case.
For a legal consultation with a dwi lawyer serving League City, call 713-225-1900
How Blass Law Has Fought for Our Clients
We provide responsive, individualized legal representation to all our clients. Our goal is to advocate for you through this challenging situation and keep it from having too many damaging effects on your life. Together, we will strive to reach your objectives in your case, based on your circumstances.
We have achieved many favorable outcomes for clients, including:
A "not guilty" verdict was reached for a client who was charged with a class A misdemeanor for a DWI after admitting to drinking and driving and refusing to take a sobriety test.

A 3rd-degree DWI felony charge was dismissed after a client with a 0.471 BAC and performed poorly on the standardized field sobriety tests.
Our DWI team is standing by to hear your story and determine how we can be of assistance to you.
League City DWI Attorney 713-225-1900
Knowing the Charges and Penalties for DWI Convictions in League City
The charges and potential penalties for a DWI conviction can be steep, even if you have never been in any trouble before. If you have a previous DWI or related conviction, however, these criminal charges and penalties can become much more serious. No matter the circumstances, a DWI conviction puts you at risk of going to jail, which is why fighting back against the charges is crucial.
In addition to a possible jail sentence, you also can face various other penalties, such as:
Restricted driving privileges

Mandatory installation of an ignition interlock device

Payment of thousands of dollars in fines

Completion of a DWI education or intervention program

Placement on probation or community supervision

Required high-risk motor vehicle insurance
Other Consequences of DWI Charges
Aside from losing your driver's license, paying fines, and serving time, you may experience other, more personal consequences of a DWI charge, as well. You could lose your job or a professional license, making it difficult to continue with your career. You may even have trouble gaining admittance to an academic institution.
You may also experience a falling out with your family, friends, and colleagues. They may ostracize you, for example. This is why it is so important to take your defense seriously. Begin building your defense strategy early to help prevent these consequences.
Click to contact our League City Lawyer today
First-Time DWI Charges and Jail Time
DWI generally is a Class B misdemeanor charge that carries a maximum sentence of incarceration of 180 days. However, if you have an open container of alcohol in your immediate possession at the time that you are pulled over for DWI, you face a minimum jail sentence of six days.
Furthermore, if blood, breath, or urine tests show that you have an alcohol concentration level of 0.15 or more at the time of the test, the charge increases to a Class A misdemeanor. For a Class A misdemeanor conviction, you could serve up to one year in jail.
Complete a DWI Case Evaluation form now
When You Have a Prior DWI or Related Conviction
As a League City DWI lawyer on our team will tell you, having a prior DWI or related conviction is likely to elevate both the charges and penalties that you could receive for a subsequent DWI. Under Texas Penal Code § 49.09, each previous DWI or related conviction results in a more severe charge and penalties such as:
One prior conviction results in Class A misdemeanor charges with a minimum term of incarceration of 30 days and a maximum of one year.

Two prior convictions result in felony charges of the third degree, which carries the potential for up to 10 years in prison.
If you cause an accident that harms others while driving under the influence, you also could face harsher charges and penalties under Texas law.
Defining DWI Under Texas Law
Texas Penal Code § 49.04states that you are "driving while intoxicated" if:
You have an alcohol concentration of 0.08 or more, as measured by blood, breath, or urine test; or

You do not have the use of your regular physical or mental abilities because of the introduction of alcohol, drugs, or a combination of the two
In other words, even if your breath test does not show you have a blood alcohol concentration (BAC) of 0.08 or more, but you are visibly intoxicated to the point that you cannot operate a motor vehicle normally, you still could face a DWI charge. It may be difficult for the state to get a conviction, but you don't want to leave that up to chance.
Blass Law Is Here To Fight for You in Your Galveston County DWI Case
Our League City DWI lawyer is prepared to fight for the outcome your case deserves. We will defend your rights in your DWI case and work to help you move past this incident with as minimal an impact on your life as possible.
Call Blass Law today and learn about our strategy for fighting back against your DWI charges.
Call or text 713-225-1900 or complete a Case Evaluation form