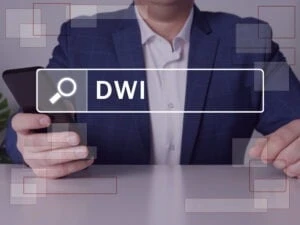 Attorney Jay Blass Cohen is more than a lawyer; he's a tireless advocate for those facing DWI charges in Fort Bend County. As a certified ACS-CHAL Forensic Lawyer-Scientist, he's able to poke holes in prosecutors' arguments and have his clients walk away with their freedom. We don't aim for reduced charges––we aim for the best possible outcome, and that means a "not guilty" verdict.
A Sugar Land first-offense DWI lawyer understands what you're going through. We know firsthand what it's like to go against the criminal justice system, and that's why we lend our advocacy to those in need. To learn more about Blass Law and our DWI defense team's commitment to justice, begin your confidential consultation now.
Our Defense Team in Sugar Land Offers Quality Representation
First-time DWI offenses aren't like the court cases you've seen on TV. There are no last-minute witnesses, surprise pieces of evidence, or judges who just feel like giving people a second chance. It's literally you versus the State of Texas––and you don't mess with Texas without Blass Law on your side.
We build your case as though a guilty verdict will cost us our freedom, too. We stop at nothing when building a comprehensive defense, and that requires our team to:
Investigate the details of your arrest
Review the results of any Breathalyzer or blood tests
Interview witnesses
Evaluate your previous arrest record (if applicable)
Advise you on your options
Gather supporting evidence
These are just some of the services we offer first-time DWI defendants in Sugar Land. We aim for nothing but the best possible outcome when fighting for your future. Our years of experience navigating Texas's DWI laws put us in a great position to defend you.
Our DWI Case Results
We could go on and on about our commitment to client advocacy. Yet, nothing speaks better to our skills than our previous case results. Here are some of our stories:
Our client was a commercial driver who relied on his CDL to further his career. However, after a collision, he failed sobriety tests both at the accident scene and the police station. Despite this, we secured a "not guilty" verdict at trial.
Things didn't look good for our client when the police found him in the middle of the road, asleep in his car. The situation worsened when he tested positive for a host of narcotic drugs after failing a sobriety test at the police station. Still, Attorney Jay Blass Cohen kept the state from proving guilt beyond a reasonable doubt and secured a "not guilty" verdict.
The police pulled over our client when he was found driving with one headlight. He also refused a sobriety test, resulting in the immediate suspension of his driver's license. Again, there's no case too tough for Blass Law; Attorney Jay Blass Cohen secured a "not guilty" verdict in a Harris County court.
Each of these cases had one thing in common: the guidance of Blass Law. You are innocent unless proven guilty––even if law enforcement made you feel like a common criminal.
For a legal consultation with a first-offense dwi lawyer serving Sugar Land, call 713-225-1900
Possible Defenses in Your Sugar Land DWI Case
The defense we employ in your DWI case depends on the circumstances of your arrest and other related factors. Yet, some defenses that have secured positive outcomes for our DWI clients include:
The Police Improperly Gathered Evidence
The prosecution needs evidence to show that you were legally intoxicated at the time of your arrest. However, there are many procedures law enforcement must follow when gathering certain items. For instance, the police can't pull you over without having probable cause.
They can't pull over everyone who drives past, hoping to catch someone driving while intoxicated. Here, we could allege that the police had no grounds to search you in the first place, making anything they gathered invalid. This could weaken the prosecution's case and even result in a dismissal of the charges.
The Police Didn't Properly Operate the Breathalyzer
Breathalyzers are supposedly sophisticated pieces of technology that require careful operation. For instance, the police must ensure that they push the button the right way, beyond that, they have no idea how the machine works. They must also make sure that the testee hasn't eaten or drank anything immediately before taking the test because this could yield inaccurate results.
We can challenge the findings of the police's breathalyzer test and argue to have that information thrown out. Again, this could make it hard for the prosecution to assert your guilt beyond a reasonable doubt.
You Weren't Intoxicated
The burden of proof lies with the prosecutor. If they can't show that you drove while intoxicated, then their case has no basis, and we can fight them until it is dismissed.
Sugar Land First-Offense DWI Attorney 713-225-1900
We Protect You From the Penalties of a First-Time DWI Arrest in Sugar Land
As you consider legal help, you should know that being convicted of a first-time DWI can have many negative effects on your future. If deemed guilty, you could face:
A fine of up to $2,000
Up to 180 days in jail upon conviction
The loss of your driving privileges for up to a year
Some circumstances could compound the charges you face. For instance, if you were arrested for a DWI with a minor in the car, this could elevate the penalties of a conviction. For that reason, you should consider the benefit of hiring a Sugar Land first-offense DWI attorney from Blass Law.
Click to contact our Sugar Land DWI Lawyer today
Connect With Blass Law's Defense Team Today
Although first-time DWIs are generallyClass B misdemeanors in Texas, they can still come with stiff penalties. You don't want to lose months of your life because of a mistake or misunderstanding. You have legal rights, and one of those rights includes entrusting your case to a lawyer.
Attorney Jay Blass Cohen is ready to evaluate your case's details and advocate for your freedom. Call now to begin your confidential case evaluation.
Call or text 713-225-1900 or complete a Case Evaluation form