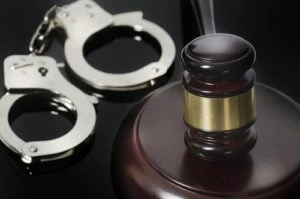 If you were recently charged with a criminal offense, you may be feeling overwhelmed and scared. Depending on the specifics of your situation, criminal charges can carry huge fines, potential jail time, and long-lasting consequences for your future employment and housing prospects. A criminal charge may also impact your relationships and standing in the community. You are not alone. A West University Place criminal defense lawyer can help protect your rights, build a strong case in your defense, and even work to have your charges reduced or dismissed.
For an evaluation of your case, call Blass Law today at (713) 225-1900.
Most Common Crimes in West University Place, FL
According to a 2016 crime report published by the Texas Department of Safety, the most common types of crimes in Texas involve:
Intoxication
If you or a loved one are facing DUI or DWI charges, the consequences could involve thousands of dollars in fines, years of jail time, and the suspension or revocation of your driver's license. Your lawyer can help you push for leniency and work to restore your driving rights lost by driving under the influence, as quickly as possible.
Drugs
Drug-related arrests include possession, trafficking, manufacturing, and more. The penalties associated with these charges can be particularly severe, especially if you have been charged with a drug-related offense in the past.
Theft, Robbery, and Trespassing
There are many different offenses related to theft, robbery, and trespassing, including:
Retail theft
Forgery
Residential burglary
Home invasion
Armed and aggravated robbery
Vehicular hijacking
Robbery
Burglary
The charges associated with these crimes can carry significant penalties, even if the allegedly stolen items were not very valuable. Your West University Place criminal defense lawyer can help protect you by investigating the facts of the case and looking for exculpatory evidence.
Violent Crimes
Charges that involve assault (Texas Penal Code Chapter 22), arson, aggravated battery, murder, sexual assault, or similar offenses must be taken very seriously. Your lawyer must get to work right away to locate the evidence you will need to mount a strong defense that protects your rights.
If you or a loved one were charged with the above or any other crime, we may be able to help you. Our team will ensure the prosecution plays by the rules and adheres to the high standards of proof that the state requires of them.
For a legal consultation with a criminal defense lawyer serving West University Place, call 713-225-1900
The Sooner You Call Us, the Quicker We Can Start Working for You
You have the right to defend yourself against the allegations of others. As soon as you seek legal counsel, we can begin building a strong case in your defense. A few days can make all the difference, so be sure to call a West University Place criminal defense lawyer right away. For example, if you have been charged with a DWI, requesting a special hearing within 15 days of your arrest may help save your license.
To speak with a member of our team and receive a case evaluation, contact us today at (713) 225-1900.
West University Place Criminal Defense Attorney 713-225-1900
How a West University Place Criminal Defense Lawyer Can Help
If you are facing criminal charges, you may be feeling stressed and uncertain about your future. It is important to know that you are not alone. A West University Place criminal defense lawyer can protect your right to defend yourself and build a strong defense.
We can help by:
Listening Carefully to the Details of Your Story
From the first time we meet, we will listen carefully to your story to find out exactly what happened, including the actions you took as well as those of law enforcement. Understanding the details of your case will help us address your concerns and hold the state accountable for their actions.
Investigating Your Case
Our team can conduct a thorough investigation into your case. We hire the best investigators and subject matter experts who can offer insight into your defense. Some of the evidence we will gather to support your case includes:
Surveillance video from inside stores or traffic cameras
Police reports
Witness statements
Photographs from the crime scene
We have conducted many investigations into criminal defense cases, and we know what to look for. We will determine whether law enforcement followed the required steps to obtain any evidence related to your case. For example, if the police did not obtain the necessary warrants to conduct their search, the court could render any evidence that search produced to be inadmissible.
Negotiating With the Prosecution
We will negotiate with the prosecution to fight for a favorable outcome in your case. In some cases, a plea bargain may be the best solution for avoiding more serious charges. Rest assured, your West University Place criminal defense lawyer will explore all possible options in your case and discuss them with you in-depth so that you can make an informed decision in your case. We will make sure you understand the consequences of accepting or rejecting any plea deal that is offered and advise you on how to proceed.
Click to contact our West University Place Lawyer today
Call Today to Get Started
The team at Blass Law wants to help protect your rights. To receive an evaluation of your case, call us today at (713) 225-1900. Do not wait to get started. The sooner you take action, the more time your legal counsel will have to conduct an investigation, gather evidence, and build a strong case in your defense.
Call or text 713-225-1900 or complete a Case Evaluation form