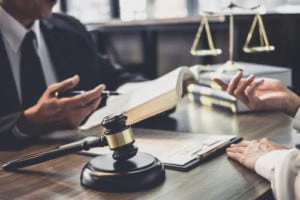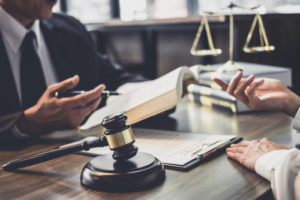 If someone else's carelessness caused you to get hurt in Sugar Land, Texas, you might qualify to pursue a claim for money damages. At Blass Law, we fight hard to get our clients financial compensation for their losses so that they can rebuild their lives. You could try to take on the defendant's insurance company by yourself, or you could let a personal injury lawyer in Sugar Land, TX fight those battles for you so that you can focus on getting better.
You can call Blass Law today at (713) 225-1900 to get started.
Types of Personal Injury Cases We Represent
We handle a multitude of personal injury matters. Here are a few examples of Sugar Land, TX lawyers who can represent you in solving your cases:
Dog bites lawyer
Pedestrian accident lawyer
Premises liability lawyer
Rideshare, Lyft, and Uber accident lawyer
Wrongful death lawyer
Maritime and admiralty accident lawyer
It is not possible to list every kind of personal injury claim that we handle in this space. We would love to see if we can help you. If your situation is not on the list above, you can call us at (713) 225-1900 to find out whether we take cases like yours.
For a legal consultation with a personal injury lawyer serving Sugar Land, call 713-225-1900
We Can Prove Liability in Your Personal Injury Accident
Before we can hold a person or company responsible for the harm that they did to you, we have to prove all four of the factors of liability, which are:
Duty of Care
The defendant must have owed you a legal duty of care. Everyone who drives a motor vehicle on public streets has a responsibility to exercise caution and keep a proper lookout, for instance.
Breach of the Duty
When a person's conduct does not measure up to the legal standard, the individual is negligent. A person who reads and writes text messages while driving a car on the highway violates their duty to exercise caution and keep a proper lookout.
Causation
The negligent act must be the thing that causes the accident that hurt you. If the driver broadsided your car in an intersection because his distracted driving prevented him from noticing that the light had turned red, the facts satisfy this element of liability.
Measurable Damages
Usually, you must have quantifiable losses to pursue money damages for a personal injury. Physical harm qualifies as measurable damages.
After we establish all four of the factors of liability, a Sugar Land, TX personal injury lawyer can pursue money damages for your losses.
Sugar Land Personal Injury Attorney 713-225-1900
Damages in Personal Injury Cases You May Be Able to Recover
The amount of compensation you can go after in a personal injury claim is different in every case. A person in the same accident as you might have vastly different injuries. We cannot say how much money you might collect without talking to you and investigating the accident or incident that harmed you. Every personal injury case is unique.
Here are some examples of the types of damages we have won for our personal injury clients:
Lost Wages
You may miss time from work because of the accident, your medical treatments, and recuperation. If you did not get paid for the missed days on the job, we can add that loss to your claim. This category can include things like wages, salary, self-employment, and other forms of regular income.
Medical Expenses
The reasonable cost of the medical treatment you needed for your injuries is recoverable. Things like the ambulance, emergency room, blood transfusions, doctors, hospital, surgery, x-rays, lab tests, prescription drugs, and physical therapy can be compensable.
Diminished Earning Capacity
After a significant injury, a person might not be able to work long hours or perform demanding tasks as they were able to do before. For example, after a back injury, an individual might not be able to lift heavy objects or stand for long periods. If ongoing impairments from the accident cause a person to work fewer hours or take a lower-paying position, the income difference can be a part of their claim.
Long-Term Care
Devastating injuries can leave a person in need of daily assistance with medical treatments and personal care. Whether in the home or at a long-term care facility, these costs can become astronomical quickly. Mayo Clinic reports that spinal cord damage can occur "from a sudden, traumatic blow to your spine that fractures, dislocates, crushes or compresses one or more of your vertebrae." A car accident can certainly cause such a condition.
Pain and Suffering
This category honors the physical discomfort and emotional distress of the accident and resulting injuries. You might be in pain for the rest of your life. You might worry about whether you will ever be able to walk again or hold a job that pays a living wage.
Other Intangible Losses
There are additional items, like disfigurement, post-traumatic stress disorder (PTSD), and the loss of enjoyment of life, that do not come with invoices or receipts. Still, these things have monetary value and can be part of your case.
You can talk with a Sugar Land, Texas personal injury lawyer about the losses that can be a part of your claim. Depending on the facts of your situation, you might not have all of these types of damages, or you might have additional items for compensation.
Click to contact our Sugar Land Lawyer today
How to Get Help for Your Sugar Land Personal Injury Claim
At Blass Law, we fight hard to hold the person or company that hurt you responsible for the harm they inflicted on you. Whether the negligence had its basis in greed, disregard for the safety of others, or simple carelessness, you did not deserve to get hurt. You should not have to pay the financial cost of the damage that someone else caused.
You will not have to pay upfront legal fees to get our help with your personal injury matter. We handle these cases on a contingent fee basis, which means that our fees come out of the settlement proceeds or compensation. We do not get paid until you win.
We will negotiate directly with the insurer and protect you from the sneaky tricks that some claims adjusters use. Always remember that the insurance company makes its profits by paying injured people as little money as possible.
You can call Blass Law at (713) 225-1900 today to find out whether you qualify for money damages for your injury. You have two years under Sec. 16.003 of the Texas Civil Practice and Remedies Code to file a lawsuit, so act now.
Call or text 713-225-1900 or complete a Case Evaluation form