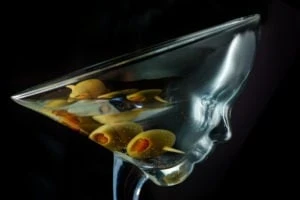 Blass Law can serve as your representative if you were arrested for driving while intoxicated (DWI). We will do everything in our power to have the charges against you dismissed or reduced. A DWI conviction can impede your ability to secure housing, get loans, and have a driver's license. Consider how a DWI lawyer serving Baytown, Texas, could help you.
Why You Should Consider Hiring a DWI Lawyer to Help You Fight Your DWI Charge
Our team will build your defense by:
Determining if Evidence was Properly Collected
If you submitted to a breathalyzer test before or after your arrest, you should know that the results are not infallible. If improperly conducted, your blood alcohol concentration (BAC) level could have seemed higher or lower than it really was.
This could be the case if:
You ate or drank something 20 minutes prior to taking the test.
Stomach alcohol was present in your breath.
The breathalyzer was not calibrated correctly.
The breathalyzer is simply a piece of junk.
Blass Law can determine whether there are issues with the results causing them to possibly be inaccurate. Additionally, we can determine whether the arresting officer had "probable cause" to pull you over in the first place.
Cross-Examining Witnesses
The prosecution will call on witnesses to testify that you were drunk at the time of your arrest. Our DWI lawyer in Baytown knows what questions can shed more light on your legal matters. While cross-examining witnesses, we will:
Search for any inconsistencies in their testimony
Call them out on the inconsistencies
Protect you against perjury or baseless accusations
Show the jury their testimony is flawed and generic
Ask questions that verify your account of events
While the prosecution interviews our witnesses, our criminal defense attorneys will object to any confusing or irrelevant questions.
For a legal consultation with a dwi lawyer serving Baytown, call 713-225-1900
The Fallout From a DWI Conviction Can Be Permanent
The consequences of a DWI conviction can follow you for the rest of your life. Combined with any other convictions on your criminal record, such criminal charges could:
Prevent you from getting a job
Limit your educational opportunities
Come up on future background checks
Tarnish your reputation and community standing
The legal consequences of a DWI conviction may compel you to take legal action. Per theTexas Department of Transportation (TxDOT), you could face the following penalties if convicted:
First offense. You could face up to a $2,000 fine, up to 180 days in jail, and the loss of your driver's license for a year.
Second offense. You could face a fine of up to $4,000, a month in jail, and the suspension of your driver's license for two years.
Third offense. You could face a $10,000 fine, anywhere from two to 10 years in prison, and the loss of your driver's license for two years.
You could face even greater penalties if you were accompanied by a minor at the time of your arrest. In this case, not only could you be charged with child endangerment, but you could also be fined $10,000, be jailed for two years, and lose your license for an additional 180 days.
Baytown DWI Attorney 713-225-1900
We Can Navigate Texas's Open Container Laws to Help You Build the Best Defense
Even if you were not drunk at the time of your arrest, you could still face criminal charges if there was an open container in your case. According toTexas Penal Code §49.031, you are not allowed to have an alcoholic container that is partially empty, open, or has a broken seal.
Although open container laws in Texas do come with their own sets of consequences, law enforcement should not immediately assume that you were drinking and driving.
If you did not consent to a blood or breath test, and you were arrested on suspicion of drunk driving because of an open container, we can use this information in our efforts to have the charges against you dismissed or reduced.
Click to contact our Baytown Lawyer today
What Can You Do to Help Your DWI Case While It Is Pending?
Even if you know you are innocent, the things you do after your arrest could affect your upcoming trial. While our Baytown DWI lawyer at Blass Law creates a plan of action, here are some things that you can do:
Obey the Conditions of Your Arrest
Your license may have been suspended while your trial unfolds. Do not continue driving. Even if you are later declared not guilty, this could harm the progression of your case. You do not want to give the prosecution anything they could use against you.
Enroll in an Alcohol Education Program
Blass Law understands that addiction is a disease that can require therapy and medical intervention. If you are struggling with addiction, you could enroll yourself in a rehabilitative or educational program. We can use this fact to demonstrate your commitment to bettering yourself and abstaining from drunk driving.
Refrain From Posting About Your Arrest Online
While you may want to share updates on your case with your family and friends, keep in mind that the prosecution could access these posts. Again, you do not want to do or say anything that could complicate your case's development.
Complete a DWI Case Evaluation form now
Our Baytown DWI Lawyer Will Fight For the Best Outcome in Your Case
At Blass Law, we promise to give your DWI case the personalized attention it deserves. We understand that no two cases are the same, especially when it comes to criminal charges. We will never apply a one-size-fits-all approach to yours. Instead, we will tailor a legal strategy to suit your particular situation and fight for the best possible outcome in your case.
This may mean working toward reducing your charges or even dismissing them entirely. Either way, we will work our hardest for you because we understand how devastating DWI charges can be.
Blass Law is Built on Success
Our team is dedicated to protecting Texans' rights––and we have a track record to prove it. Here are some of our previous successful outcomes:
We secured a "not guilty" verdict for a driver who caused an accident and then failed two sobriety tests.
We represented a client who fell asleep in their vehicle that was parked in the middle of the road. They had a host of drugs in their system. Yet, at the end of their case, they were ruled "not guilty."
We represented a client who was pulled over for drunk driving. Not only were they speeding and belligerent to law enforcement, but they failed all their field sobriety tests. Their case was dismissed in the middle of the trial.
Our client had an extremely high BAC level, fell asleep in a moving lane of traffic, and failed sobriety tests. The verdict? Not guilty.
These are just a handful of successful verdicts we have secured for our clients. No matter how complicated your case may be, we will do everything necessary to have the charges against you dropped, reduced, or dismissed.
Don't Wait to Call our Attorneys for Help with Your DWI Case
If you were arrested for drunk driving, our team will fight for your future. Call today to learn more.
Call or text 713-225-1900 or complete a Case Evaluation form