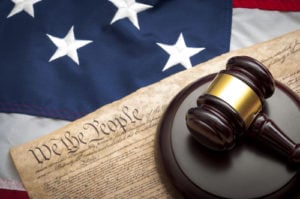 Facing arrest or criminal charges can have devastating repercussions in almost every aspect of your life. It is no surprise that this is one of the most stressful things you could face. You are likely worried about what you should say, how you should fight back, and what will happen if you get convicted of the crime. We understand how a criminal conviction and penalties could derail your education or career. Let a Pasadena criminal defense lawyer help.
At Blass Law, we do not believe you should have to face this alone. We can go to work protecting your rights and fighting for a more favorable outcome as soon as you ask for our help with your case. We will explain your case and ensure you know what to expect every step of the way. We will outline your options and guide you through making the choice that is best for you.
Call 713-225-1900 today to learn more.
Blass Law Takes on Many Types of Pasadena Criminal Defense Cases
At Blass Law, our attorneys accepts a wide range of criminal defense cases in Pasadena, elsewhere in Harris County, or the greater Houston area. This includes, but is not limited to:
Aggravated Assault
Assault
Assault on a family member
Drug Charges
Drug Possession
Federal Criminal Defense
Juvenile Crimes Defense
Manslaughter
Possession of Cocaine
Possession of a Controlled Substance
Probation Violation
Prostitution Defense
Unlawful Carrying of a Weapon
Sexual Assault
Driving While Intoxicated (DWI)
Driving While Intoxicated with a Child Passenger
Driving Under the Influence (DUI) for those under age 21
Intoxication Assault
Intoxication Manslaughter
If you face accusations or arrests, we are here to help. We can help you understand what is at stake and what your best options are for getting the best possible outcome in your case.
For a legal consultation with a criminal defense lawyer serving Pasadena, call 713-225-1900
Blass Law Attorney Jay Cohen Is on Your Side
Unlike many defense attorneys, Jay Cohen is not a former prosecutor. He has dedicated his career to criminal defense. He has never tried to build a case against someone in your position, never tried to prosecute someone for making a mistake, and always fought on the side of the individual who stands accused—never against them.
You can count on Cohen and the Blass Law team to remain on your side and continue to fight to ensure your rights remain protected throughout your case. We understand how important getting a positive outcome in your case is to your reputation and your everyday life.
Whether you face federal charges, a felony case, or a misdemeanor, we know the penalties of a conviction could have a direct impact on your career, relationships, financial resources, and more. Let us help you protect your future.
Call a Pasadena criminal defense lawyer from Blass Law today at 713-225-1900 to learn more about our services and how we can help you with your Pasadena criminal case.
Pasadena Criminal Defense Attorney 713-225-1900
Reach Out to Blass Law for Help with Your Case as Soon as Possible
At Blass Law, we encourage you to reach out to us as soon as you learn you may face criminal charges in Pasadena, Texas. This may be following an arrest, when the police want to question you about a crime, or when the prosecutor presses charges against you. The faster we can go to work on a case, the faster we can ensure your rights remain protected.
Getting started early also allows us to be with you every step of the way. If you sign up for our services early enough, your criminal defense attorney can represent you during interrogation, your arraignment, and every court appearance required.
We can also go to work building a strong defense case as soon as we learn about your case. This could include:
Gathering evidence (photos, videos, reports from the Pasadena Police Department, etc.) to help us understand the circumstances that led to your arrest
Securing an alibi or other evidence to possibly clear your name
Identifying other possible suspects
Taking other key steps in clearing your name
If you have concerns about a possible criminal case against you, Blass Law can go to work on your case right away. Call 713-225-1900 for immediate representation or to learn more about our services.
Click to contact our Pasadena Lawyer today
Blass Law Will Build a Defense Strategy to Fight Pasadena Criminal Charges
Blass Law develops a strategy for each criminal case we handle based on the facts of that case, the preferences of the client, and our experience with the prosecutor, judge, and other key players in the case.
Our goal is always to uncover evidence to clear our client's name. If we cannot prevent the prosecutors from filing charges against you, we want to convince the judge or prosecution to drop the charges early on. Unfortunately, this is not always possible. Instead, we need to develop a plan to get a favorable outcome in your case.
This may include taking your case to trial and presenting evidence to raise reasonable doubts in the jurors, although this is not always the best option. More commonly, a Pasadena criminal defense lawyer will:
Present a strong argument to reduce the severity or nature of the charges against you
Negotiate a plea deal that includes pleading guilty to a reduced charge and accepting more lenient penalties
Agree to a guilty plea in exchange for reduced or probated sentencing
We will explain your options and the possible outcomes of each option every step of the way. We believe it is important for you to have a solid understanding of the charges you face, the possible consequences of a conviction, and the legal process.
Complete a Criminal Defense Case Evaluation form now
Discuss Your Case with a Pasadena Criminal Defense Attorney
Criminal defense lawyer Jay Cohen and the team from Blass Law can go to work on your Pasadena criminal case today. We can develop a strong defense strategy that presents a compelling case for the best possible outcome based on the circumstances of your arrest.
Our team can get started immediately if you reach out to us now. We can represent you and fight for your best interests from your initial call until your case closes and beyond. We can even help you pursue options for moving past a conviction if there is already one on your record.
To learn more about how we can help you, call Blass Law today at 713-225-1900.
Call or text 713-225-1900 or complete a Case Evaluation form