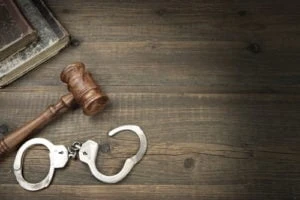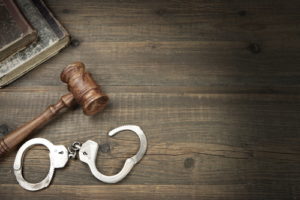 A criminal conviction has serious consequences. A conviction that disqualifies you from driving under Texas Transportation Code § Sec. 522.081 will change the course of your life, not only for you but for your family, too. We understand this reality at Blass Law, and we do not take it lightly. We will prepare and deliver a thoroughly researched case, and our criminal defense lawyer in Tomball, TX will present it with vigor. Our legal team will give your case every bit of fight we have, so we can protect your freedom and your future.
Call Blass Law at (713) 225-1900 for a review of your case and consultation. We will listen to the details of the charges against you and explain to you your legal options.
Types of Criminal Cases We Accept in Tomball, TX
Blass Law's Jay Cohen handles many types of criminal cases in Tomball, focusing on the following practice areas:
Driving while intoxicated (DWI)
Drug distribution and intent to distribute
Probation violations
Getting an occupational license in Tomball
Drug crimes
Boating while intoxicated (BWI)
Assault
Driving with a suspended license
Flying while intoxicated
Drug possession
Drug trafficking
Expunction of criminal record
DWI with child passenger
There are many ways to defend any charge within these practice areas. We can scrutinize and expose flaws in the evidence to have the charges dismissed, work with prosecutors to have the charges reduced, or construct a case that will convince juries to find you not guilty.
Keep in mind that in the case of a DWI charge, the state of Texas requires that you request a hearing to keep your driver's license within 15 days of the date you were arrested. This is just one of the many reasons how hiring an attorney now, rather than later, can make a monumental difference in how your case and your life proceed.
For a legal consultation with a criminal defense lawyer serving Tomball, call 713-225-1900
The Benefit of Hiring a Tomball, TX Criminal Defense Lawyer
When Blass Law's Jay Cohen represents you in your criminal defense, you can count on getting something that will prove invaluable to you through the course of your case: communication.
You may not realize at the start of your legal battle how stressful it is to hand your fate over to the hands of an attorney whom you barely know. Not knowing what to expect, much less what is happening, if anything, with the prosecution and with your defense can rattle your nerves day and night.
This is why, as your criminal defense lawyer, Jay Cohen believes in maintaining excellent, continuous, proactive contact with his clients. You will always be kept updated about the progress of your case, any milestones and benchmarks, as well as the legal challenges and how Jay plans to overcome them.
Tomball Criminal Defense Attorney 713-225-1900
Ways a Criminal Defense Lawyer in Tomball, TX Can Defend Your Charges
Your arrest does not have to be the end of the line for you. There are many strategies that a criminal defense lawyer can employ to get you a not-guilty verdict, or even perhaps have your charges completely dismissed.
At Blass Law, criminal defense attorney Jay Cohen will explore the following areas for any weakness that can help lessen your charge or make it disappear:
Failure to provide Miranda warnings (if you were not read your rights)
Unlawful arrest
Bad evidence (like a poorly calibrated breathalyzer)
Illegal search and seizure
Lack of witnesses
Unreliable witnesses
Click to contact our Tomball Lawyer today
Working With the Prosecutor
A criminal defense lawyer in Tomball, TX is bound by oath to protect the interests of their client. This means exploring all legal options, from establishing the client's innocence to bargaining with prosecutors for reduced charges and penalties or even alternative sentencing that keeps their client out of jail or prison.
Our criminal defense attorney knows the options available to clients under Texas law. He is also willing to do whatever it takes in terms of filing motions, having a jury trial or negotiating with the prosecutor to render the best result for Blass Law clients.
Complete a Criminal Defense Case Evaluation form now
Defending a DWI Charge in Tomball
Texas laws are particularly harsh when it comes to punishing DWI offenders. If at all possible, your lawyer should put every effort into having your DWI charge reduced or dismissed. There are plenty of ways to do this. For example, one strategy we might explore at Blass Law is whether the arresting officer's suspicion was reasonable, and they, in fact, had probable cause to pull you over.
If we can prove that the officer did not have probable cause, then the whole case goes away, as any evidence obtained from an illegal arrest would be suppressed, meaning there would have been no opportunity to identify or test you for alcohol. We can also check out the breathalyzer or blood test and results from the time of your arrest. These tests have made headlines with how unreliable they are, and your case could benefit from the media's exposure of this fact.
Another course of action we take is to review the police video from your arrest and match what we see with the police report. Inconsistencies between the two could be your ticket out of jail. Even if we are not ultimately able to have your charge dismissed, we will work tirelessly to have your charges reduced and if necessary, to get you an occupational license from the Texas Department of Public Safety to protect your driving privileges.
The Tomball Criminal Defense Lawyer You Can Trust
Texas' criminal law is tough and complex. You will want someone on your side who knows the laws that pertain to your case and is able and willing to apply them for your benefit.
Blass Law is passionate about protecting the rights of the accused. We also believe that the most successful cases are those that are built on a foundation of transparency and trust. You will always know where things stand with your case, and we welcome you to contact us with thoughts, questions, or concerns about how your case is being handled.
Most of all, you can be rest assured that our team will do everything in its power to see that the law treats you fairly.
Call us today to discuss your Tomball criminal charge, and we will patiently explain your legal options. Call Blass Law at (713) 225-1900.
Call or text 713-225-1900 or complete a Case Evaluation form