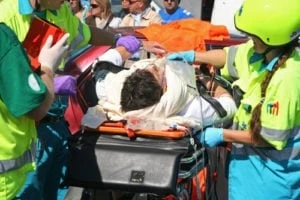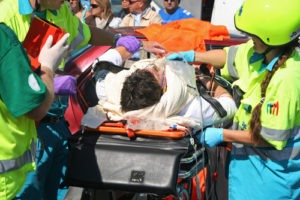 The loss of a loved one can cause both emotional and financial impacts. You may not realize that you have legal options if your loved one passed away due to someone else's negligence. Blass Law can help you explore these legal options. A Galena Park wrongful death lawyer can determine the cause of your loved one's passing, calculate the cost of your damages, and take legal action.
To learn more about your options, call (713) 225-1900.
Compensable Losses in a Galena Park Wrongful Death Case
Per Texas Civil Practice and Remedies Code § 71.004, the decedent's spouse, children, or parents can initiate a wrongful death claim or lawsuit. The same parties can also benefit financially from the case's outcome. If these parties fail to take action within three months of their loved one's passing, then a personal representative of the decedent's estate can take action––unless they are instructed otherwise.
Some recoverable damages in wrongful death cases include:
Loss of consortium
Loss of household benefits
Loss of parental guidance
The decedent's healthcare expenses
Funeral and burial costs
Depending on the details of your loved one's passing, you could be entitled to other losses, such as loss of income. Texas Civil Practice and Remedies Code § 16.003 gives you two years from the date of your loved one's passing to file a lawsuit. The liable insurer may give you a shorter window of time to act.
What Happens if the Deadline Runs Out
If negotiations with an insurer do not yield fair compensation, you will want to have enough time on your side to file a wrongful death lawsuit. If you fail to bring a lawsuit within the statute of limitations' deadline, you risk having your suit dismissed by the court and losing your right to take legal action. The best remedy for this is to begin your case as soon as possible.
Let Blass Law pursue compensation and manage timelines like the state's statute of limitations for you. You can call (713) 225-1900 to learn more.
For a legal consultation with a wrongful death lawyer serving Galena Park, call 713-225-1900
How Your Galena Park Wrongful Death Lawyer Can Help You
Our team is committed to providing you with legal services that meet the specific needs of your case. If you need help negotiating with the insurer, our team can help you. If you need assistance calculating the cost of your damages, allow Blass Law to handle this obligation. We have the experience to maximize the recovery for you.
We can also help you by:
Managing your case's documentation and filings
Evaluating the circumstances of your loved one's passing
Handling the evidence collection process
Determining what caused your loved one's passing
Consulting with accident reconstruction specialists, medical professionals, and financial experts about your case
Negotiating a settlement
Filing a lawsuit
Trying the case to a jury verdict
You can connect with Blass Law at no obligation to you. Please do not hesitate to ask how our team can help resolve your case.
Galena Park Wrongful Death Attorney 713-225-1900
When You Can Bring a Wrongful Death Case
Blass Law represents claimants who have lost loved ones due to negligence. We are committed to helping you and your family pursue legal action and seek fair compensation.
We can help if you lost a loved one in any of the following situations:
A Car Accident
If you lost a loved one due to a motor vehicle accident, Blass Law can determine the cause of the accident and seek compensation for your damages. Possible causes of your loved one's accident may include:
Speeding
Drunk driving
Tailgating
Distracted driving
Our team can help you regardless of how the accident occurred.
A Premises Liability Incident
If your loved one suffered harm on another party's property, you have legal options with Blass Law. We can determine what hazards led to your loved one's accident and who should be held accountable. We can use the following to learn more about what happened:
Security camera footage
Expert testimony
The accident report
Eyewitness testimony
Social media posts
A Dog Bite
While many victims of dog bites are children, aggressive or unpredictable animals can hurt adults as well. We can help if the dog attack or a related condition was the direct cause of your loved one's passing. For example, the dog bite itself may not have contributed to your loved one's passing. Instead, they could have passed away due to an infection or related disease. Our team can locate the animal's owner and file a wrongful death claim with the liable party.
A Motorcycle Accident
Motorcycles do not provide the same protection a passenger vehicle does. When accidents occur, motorcyclists often suffer severe or even fatal injuries. If a negligent driver was responsible, you may qualify to bring a wrongful death case. We can evaluate the circumstances of your loved one's passing and chart an appropriate course of legal action.
A Drunk Driving Accident
Many people wrongfully assume that they do not have financial recovery options after losing a loved one to a drunk driver. In fact, you have financial recovery options even if the other motorist was arrested.
Blass Law also handles maritime and admiralty accidents, truck accidents, and pedestrian accidents. Regardless of how your accident occurred, we want to hear from you.
Click to contact our Galena Park Lawyer today
You Can Afford Legal Help
Many people assume they need to pay thousands of dollars upfront when they obtain legal help. This is not true. Our firm works on a contingency-fee basis, which means we do not recover attorney's fees until you recover compensation. You face no financial risk when working with us.
Complete a Wrongful Death Case Evaluation form now
Blass Law Can Help You Seek Compensation
If you lost a loved one in Galena Park, Texas, Blass Law can help you take legal action against the negligent party. We believe that you should not be responsible for the costs associated with your loved one's passing. Let a Galena Park wrongful death lawyer build your case. To talk to our team, call (713) 225-1900.
Call or text 713-225-1900 or complete a Case Evaluation form