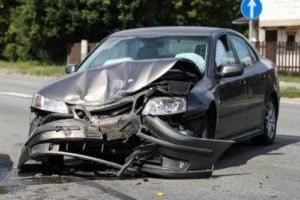 Car accidents, slip and falls, and dog bites can take a toll on your quality of life. If you or a loved one suffered injuries due to another party's actions, we could help you pursue compensation via an insurance claim or personal injury lawsuit. A Galena Park, TX personal injury lawyer can both build and manage your personal injury claim.
Types of personal injury cases we handle include:
Car accidents
Dog bites
Drunk driving accidents
Motorcycle accidents
Pedestrian accidents
Premises liability incidents
Maritime and admiralty accidents
Jones act cases
To connect with Blass Law, call (713) 225-1900.
We Handle Personal Injury Cases on a Contingency-Fee Basis
Suffering injuries and other losses due to negligence can affect your financial security. Our law firm understands that some accidents are not only painful, but they can also be expensive. For that reason, we help Texans on a contingency-fee basis.
This means:
Our clients do not pay us anything to start working for them.
They do not pay us anything unless their cases are resolved.
We do not charge hidden fees, hourly rates, or retainers.
Compensation for our services comes out of the settlement we get for our clients.
Blass Law will strive for the best possible outcome for your personal injury case. Contact us today to learn more.
For a legal consultation with a personal injury lawyer serving Galena Park, call 713-225-1900
Texas Law Limits Your Time to File a Personal Injury Lawsuit
Regardless of whether you suffered injuries in a car accident or slip and fall, Texas's statute of limitations will still apply to your case. You typically have two years to file a civil court lawsuit, as explained under Texas Civil Practice and Remedies Code § 16.003. Failing to file your lawsuit within the state's timeframe could have an adverse effect on your case.
Acting in a timely manner could also strengthen the quality of evidence available to your legal team. For instance, if you were injured in a car accident, traffic camera footage could offer valuable insights into your collision. However, by delaying legal action, you risk losing the ability to get this evidence.
We can review the facts of your situation and determine how long you have to act. We can also start the process of gathering information as soon as you begin working with our team.
Galena Park Personal Injury Attorney 713-225-1900
Our Personal Injury Law Firm's Practice Areas
Most personal injury cases rest on the principle of negligence. This means that to recover compensation, you must prove that another party's negligent actions led to your personal injuries and financial losses.
Below are some types of personal injury claims we handle:
Car Accidents
According to the Texas Department of Transportation (TxDOT), there were almost 13,000 serious injury crashes in 2019. Many of these collisions resulted in extensive damages, including medical bills, lost income, and property damage costs.
If you or a loved one was involved in a Galena Park car accident, we can determine fault and liability. We can also calculate the cost of your damages, including pain and suffering.
Dog Bites
To recover compensation for a dog bite, you need to prove that:
The dog was aggressive.
The dog's owner knew that their pet was aggressive.
The dog's owner failed to keep their pet from hurting others.
Dog bites can result in infections, nerve damage, and blood loss. We can help you pursue financial recovery if you were personally injured in such a manner.
Drunk Driving Accidents
If a drunk driver harmed you or a loved one, we could pursue compensation regardless of whether the other party faces criminal charges. We can review traffic camera footage, the police report, and the other motorist's driving history to learn more about your situation.
Motorcycle Accidents
Motorcycle accidents can be deadly, according to the National Highway Traffic Safety Administration (NHTSA). In this instance, your Galena Park, TX personal injury lawyer can pursue compensation via an insurance claim or civil lawsuit.
Pedestrian Accidents
Pedestrians are granted the right-of-way in certain situations, according to Texas Transportation Code § 552.002. If you or a loved one was injured as a pedestrian, our team can evaluate your case and determine what legal services could help meet your needs.
Premises Liability Incidents
Premises liability incidents not only encompass slip and fall accidents—they also include negligent security practices, animal attacks, and assaults. If we can prove that a property owner or manager's negligence resulted in your financial losses, we can implement a legal plan of action on your behalf.
Maritime and Admiralty Accidents
Boating accidents can result in burns, injuries and near-fatal drowning. We could pursue compensation if you were harmed in this type of situation.
Again, Texas's statute of limitations places restrictions on how long you have to file a lawsuit. Call Blass Law to explore your legal options today at (713) 225-1900.
Click to contact our Galena Park Lawyer today
Pursuing Compensation for Your Personal Injuries
Being injured due to another party's negligence can quickly become expensive. As you recover from your injuries or look after a loved one, you may be missing time from work. You may also be wondering how you will pay for your medical bills and other related expenses.
We will first try to secure compensation by negotiating with the liable party's insurance company. We will go back and forth with them until they offer a fair settlement. However, if the insurer denies liability, refuses to compensate you fairly, or employs bad faith insurance practices, we can represent you in court and try your case to a judge or jury.
Compensatory damages may include:
Medical bills, including the cost of emergency room visits, medications, assistive devices, and follow-up therapy
Lost wages, employee benefits, tips, and bonuses
Loss of future earning capacity
Pain and suffering
Disability
Loss of consortium
Funeral and burial expenses (if applicable)
Disfigurement
Property damage expenses
Depending on the extent of your losses, you could be eligible to pursue other types of damages not included here. Call Blass Law for more information about how a personal injury attorney can help you.
Complete a Personal Injury Case Evaluation form now
Contact Our Personal Injury Law Firm for Help with Your Case Today
A personal injury lawyer in Galena Park, TX can start building the framework of your case today. You do not need to worry about your legal matters with Blass Law on your side; let us get to work for you today. Call (713) 225-1900 to learn more.
Call or text 713-225-1900 or complete a Case Evaluation form