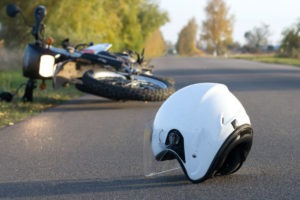 If you feel overwhelmed, anxious, or frustrated in the aftermath of a motorcycle accident in Galena Park, call Blass Law. Our legal team can help you recover damages in the form of an insurance settlement or court award. We are ready to put our years of experience and wealth of legal resources to work for you. Your Galena Park, TX motorcycle accident lawyer will manage your case on a contingency-fee basis.
You do not have to worry about how you will pay for legal representation. Our law office does not charge hourly fees or retainers for personal injury cases. We only get compensated for our services if you get compensated for your losses.
To connect with our Texas law firm, dial (713) 225-1900.
How a Motorcycle Accident Attorney Can Help You
You may be thinking about handling your motorcycle accident case on your own. However, before doing so, consider the following questions:
Do you know what to do if the insurance company denies or undervalues your claim?
Do you understand the cost of your damages, both economic and non-economic?
Do you understand Texas's comparative negligence laws, as outlined under Texas Civil Practice and Remedies Code § 33.001?
With us on your side, you do not need to worry about the answers to these questions. We know how to handle uncooperative insurance companies, calculate the cost of your damages, and determine fault. You can share your concerns about your case during a no-obligation consultation with our team.
For a legal consultation with a motorcycle accident lawyer serving Galena Park, call 713-225-1900
Pursuing Damages for Your Motorcycle Crash
Our team is prepared to do everything in our power to recover compensation for your accident-related losses. You do not need to worry about negotiating with insurers, calculating the cost of your damages, or going to court by yourself. Let us handle those obligations for you. We are determined to hold the at-fault and liable parties accountable for your accident.
A motorcycle accident lawyer in Galena Park, TC can help you secure financial recovery for:
Medical Bills
Motorcycle crashes can result in devastating personal injuries. You or a loved one may require long-term care in a specialized medical facility or need surgery. Our team does not only want to seek compensation for losses you are experiencing now; we want to account for losses that you may encounter in the future.
The cost of hospitalization, medications, emergency transportation, and therapy are just four of the things that we can include as part of your motorcycle accident case.
Lost Wages
A motorcycle crash can impede your ability to provide for yourself. While you heal from your injuries or care for a loved one, you may miss out on wages, tips, employee benefits, and career advancement opportunities. These losses are not gone forever; we will fight to have you compensated for these damages.
Loss of Future Earning Capacity
The Advancement for the Association of Automotive Medicine reports that some types of motorcycle accident injuries include traumatic brain injuries, broken bones, and trauma to the chest and abdomen. These injuries can restrict a person's ability to work, both now and in the future. If you or a loved one had to stop working, work fewer hours, or take a lower-paying job because of the accident, Blass Law could pursue these losses on your behalf.
Pain and Suffering
Your medical bills, lost wages, and loss of future earning capacity can be quantified and given dollar amounts. Your pain and suffering, which compensates you for the non-economic impact of your accident, cannot be easily quantified. However, we will review your case's facts to determine the value of your pain and suffering.
Property Damage Expenses
After colliding with a car, truck, or bus, your motorcycle may no longer be usable. For some people, their motorcycles are their primary modes of transportation. Our team can look at the cost of your motorcycle's Kelley Blue Book value, accessories and repair costs to determine how much you are owed in property damage expenses as well.
You may be entitled to a different set of damages not included here. Blass Law can help you recover all of the damages you may be entitled to. To begin a case review with our legal team, call (713) 225-1900.
Galena Park Motorcycle Accident Attorney 713-225-1900
We Can Address Your Motorcycle Accident Claim's Challenges
We do not shy away from a tough legal fight. In fact, we love a good challenge. We understand that every case comes with its own set of circumstances and obstacles. We want to assure you that we will handle your case's obligations with your goals in mind.
Some challenges that we can address include:
The Insurer Denies Your Claim
The liable insurer may tell you that they are not responsible for your damages. For instance, they may say that their client did not cause the crash. To dispute these allegations, your motorcycle accident attorney can gather evidence to show how another party caused your collision.
By reading the police report, reviewing traffic camera footage, and interviewing witnesses, our team can help show that another party caused your motorcycle wreck, and therefore, their insurer should pay for your losses. Still, if the liable insurer denies your claim, we can file a lawsuit against the at-fault party and go to court.
The Statute of Limitations Expired on Your Case
First, do not assume that the statute of limitations has expired on your case–especially if you are unfamiliar with the statute itself. Per Texas Civil Practice and Remedies Code § 16.003, you typically have a two-year timeframe to file a motorcycle accident lawsuit.
Yet, even if this limit has passed, some details could grant you an extension. We will examine your case and determine whether any exceptions give you more time to file a lawsuit.
The Insurer Contests the Severity of Your Accident Injuries
Sometimes, to deny claimants compensation, the liable insurer will dispute the severity of their personal injuries. They may argue that their conditions were caused by something else or that the injured claimants did not follow through with medical care. Blass Law can consult with your healthcare team and accident reconstruction specialists to prove the severity of your motorcycle accident injuries.
Click to contact our Galena Park Lawyer today
Call a Galena Park, TX Motorcycle Accident Lawyer to Learn About Your Rights to Compensation Today
A motorcycle accident attorney can pursue the cost of your collision-related damages. We are going to work hard to get you the best possible outcome. You can call Blass Law at (713) 225-1900 to start learning about your compensatory options.
Call or text 713-225-1900 or complete a Case Evaluation form