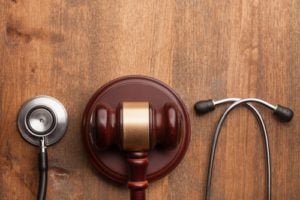 If you got hurt in Bellaire, Texas, because of someone else's carelessness, you may have a right to pursue compensation unless you wait too long. Texas law (as outlined in Texas Civil Practice and Remedies Code § 16.003) allows two years to file a personal injury lawsuit. If you miss the deadline, you could lose the ability to recover compensation for your losses. A Bellaire personal injury lawyer can help.
At Blass Law, we will work hard advocating for you through the claims process and will negotiate directly with the insurer so you do not have to. If the insurance company refuses a settlement we think is appropriate, we will file a lawsuit against the negligent party. You can call us today at (713) 225-1900 to get started.
Personal Injury Cases We Handle
We handle many different kinds of personal injury cases, including:
Motor Vehicle Accidents
According to the Texas Department of Transportation, in 2018 one person was injured roughly every two minutes in a car accident in the state. A Bellaire personal injury lawyer could help you if you were hurt because of someone else's carelessness in a:
Drunk driving accident
Motorcycle accident
Rideshare, Lyft, or Uber accident
Truck accident
In addition, if your incident involved any other type of motor vehicle, you might be eligible to go after money damages. Talk to a car accident lawyer in Bellaire, TX from Blass Law PLLC who will help you solve the case and reveal the truth.
Additional Practice Areas
In addition to accidents involving cars, trucks, motorcycles, and motor vehicles, a Bellaire personal injury lawyer at Blass Law can help people dealing with:
Wrongful death. We might be able to seek compensation on behalf of any legal beneficiaries if your close relative died because of someone else's negligent act.
Dog bites. People are often surprised to learn how frequently children and adults are attacked and bitten by dogs. The physical harm can be debilitating, and the emotional trauma can make a person miserable for a lifetime. Texas Health and Safety Code Title 10 § 822.005 outlines the consequences for a dog owner when their dog attacks and causes serious bodily injury (as defined in Sec. 822.001).
Pedestrian accidents. Sometimes the defendant in a pedestrian accident case is a careless or drunk driver. Other times a pedestrian accident may not be caused solely by the driver's negligent behavior. If the lack of adequate sidewalks or lighting contributed to the walker getting struck by a vehicle, the local government might be liable.
Premises liability. If you were hurt on someone else's commercial or residential property because of the owner's negligence, you may have a claim for compensation.
We cannot possibly list all of the many kinds of personal injury matters we handle. If your situation is not on this list, you can call Blass Law at (713) 225-1900 to find out if a Bellaire personal injury lawyer can help you.
For a legal consultation with a personal injury lawyer serving Bellaire, call 713-225-1900
How Much Compensation You Can Get for Your Personal Injury Claim
We cannot say how much money you can collect for your Bellaire personal injury case without first talking to you and investigating your claim. Every person's claim is unique.
That being said, common losses we can help you pursue include:
Economic Losses
These damages include things that usually come with paperwork, like receipts or invoices, that simplify the process of determining the dollar value of the item.
Medical expenses. You can recover the cost of the medical treatment you needed for your injuries, including the ambulance, emergency room, hospital, doctors, surgery, lab test, x-rays, prescription drugs, blood transfusions, and physical therapy.
Lost wages. If you lost time from work without pay because of the accident and recuperating from your injuries, we can add this amount to your claim. This category can include wages, salary, self-employment, and other forms of regular income.
Future medical treatments. Sometimes people need follow-up procedures to treat their injuries. For example, you might have to undergo a series of skin grafts over a few years for severe burns.
Diminished earning potential. Severe injuries can impair a person's ability to perform particular skills or work long hours. If you had to reduce your hours or take a lower-paying position because of your injuries, the difference in your income can be a part of your damages claim.
Long-term care. After a catastrophic injury, a person might need ongoing daily assistance with medical treatments and personal care. For example, a person who gets paralyzed from the neck down in a pedestrian accident will need daily home health care or have to move into a long-term care facility.
Disability. Sometimes a person can no longer support himself through gainful employment after a devastating injury. These financial losses can be compensable.
Economic losses are not the only kind of money damages in personal injury cases.
Non-Economic Losses
Some types of losses do not come with paper documentation of their monetary value, even though these items can have a profound impact on your life. A Bellaire personal injury lawyer at Blass Law can calculate the amount of compensation for losses like:
Pain and suffering (the physical discomfort and emotional distress of getting injured and undergoing medical treatments, as well as chronic pain from the injuries.)
Disfigurement (includes scars, burns, and other visible manifestations of the injuries).
Loss of enjoyment of life. Let's say that a person lost the use of her legs when they got crushed in a premises liability accident. Not ever being able to walk again can cause a person to lose some of the enjoyment of life and the ability to participate in activities that used to bring them joy.
The facts of your situation will determine the amount of compensation you can pursue in your personal injury claim.
Bellaire Personal Injury Attorney 713-225-1900
How to Get Help for Your Bellaire Personal Injury Claim
At Blass Law, we work tirelessly to get our clients all the compensation that they deserve so they can rebuild their lives. Our clients can devote their attention and energy to getting better because they know we are taking care of their legal matters. Call us today at (713) 225-1900.
Call or text 713-225-1900 or complete a Case Evaluation form