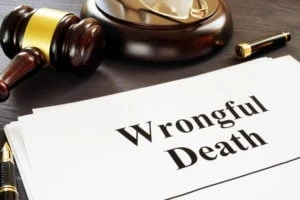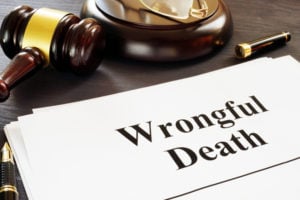 Yes, a family can sue for wrongful death if the death was caused by another party's negligence, recklessness, or carelessness. According to Texas Civil Practice and Remedies Code §71.002, a person can be held liable for damages that arise from an individual's death if "the injury was caused by a wrongful act, neglect, carelessness, unskillfulness, or default." The legal term "damages" refers to the financial relief the negligent is ordered to pay the plaintiff in a civil lawsuit.
However, only certain family members of the decedent are permitted to file a wrongful death lawsuit.
These family members include:
The decedent's surviving spouse
The decedent's children
The decedent's parents
Suppose none of the parties mentioned above file a wrongful death lawsuit within three calendar months after their loved one's death. In that case, an executor or administrator of the decedent's estate is allowed to file a lawsuit.
Liable Parties for Wrongful Death in Texas
There are a number of parties a wrongful death lawsuit can be brought against.
Some of these parties include:
For a legal consultation, call 713-225-1900
Property Owners
Property owners have a civil obligation to keep their premises safe for lawful visitors. When a property owner fails to uphold this duty, they can be held financially liable for any resulting damages. Many claimants hear the term "premises liability" and associate the term with slip and fall accidents. While slip and falls are a part of premises liability law, the term refers to any accident or injury that occurs on another party's property.
Some examples of premises liability incidents that could warrant a lawsuit against a property owner include:
Dog bites
Slip and fall incidents
Assaults caused by negligent security
Electrocution
Burns
For your case to be successful, you will have to prove how a property owner's negligence resulted in your loved one's passing.
Truck Drivers and Trucking Companies
Truck drivers who operate commercial vehicles are required to follow state and federal regulations. These regulations help keep roadways safe by putting various restrictions on truckers' driving abilities. For example, the Federal Motor Carrier Safety Administration (FMCSA) has set weight limitations for certain trucks. This makes it so that these trucks can perform various maneuvers without causing accidents. The FMCSA has also set certain rules regarding how long a trucker is permitted to work in a specific time period. This, in turn, seeks to cut down on the likelihood of drowsy driving.
If you lost a loved one in a trucking accident, the trucker and the company they work for could be liable for your damages. A truck accident lawyer in Houston, Tx will assist you and help you find out the truth but also to obtain some benefits from the accident.
Click to contact our Houston lawyer today
Drunk or Drugged Drivers
In Texas, it is against the law for a driver to operate their vehicle while impaired by drugs or with a blood alcohol concentration (BAC) level of 0.08% or higher, according to the Texas Department of Transportation (TxDOT). If an impaired driver violates the law and causes a fatal accident, in addition to criminal charges, they can also be sued for wrongful death.
Complete a Case Evaluation form now
Types of Damages in a Wrongful Death Case
If you are interested in filing a Texas wrongful death lawsuit, you are likely doing so to recover the various costs surrounding your loved one's passing.
Some compensable damages in a successful wrongful death lawsuit may include:
The decedent's final medical bills
The cost of the decedent's funeral or memorial service
Loss of consortium
Loss of household income and parental guidance
You may be able to recover the cost of damages that are not listed here.
Texas's Wrongful Death Statute of Limitations
Texas Civil Practice and Remedies Code §16.003 permits qualifying family members to bring a wrongful death lawsuit against another party within two years from the date of their loved one's passing. While some aspects of your situation may toll this deadline, for the most part, if you do not file your lawsuit within Texas's statute of limitations, you risk jeopardizing your right to compensation.
A wrongful death lawyer in Houston, TX can assist with many of the obligations that go into filing a successful lawsuit. While you focus on coping with the loss of your loved one, let a criminal defense lawyer help you recover compensation for your damages.
Blass Law Can Help You File a Wrongful Death Lawsuit
While a family can sue for wrongful death, there are many other factors that go into filing a wrongful death lawsuit. If a loved one of yours passed away due to a wrongful act or negligence, contact Blass Law at (713) 225-1900.
A lawyer can help you:
Gather evidence related to your loved one's passing
Explain how Texas law applies to the specific facts of your case
Review your loved one's health care records
Itemize the cost of your wrongful death-related damages
Negotiate for a pre-trial settlement
File your lawsuit in court and try the case to verdict
We can get started exploring your legal options today. Call Blass Law today so we can help.
Call or text 713-225-1900 or complete a Case Evaluation form