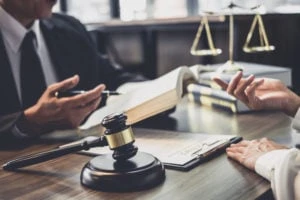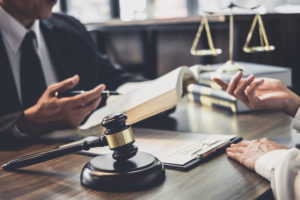 A personal injury lawyer in Texas City, TX has tried cases similar to yours before, and could take over the responsibility of pursuing compensation for you. Call Blass Law today at (713) 225-1900 to learn how a lawyer could provide valuable services if you or a loved one has suffered an injury.
A personal injury attorney in Texas City, TX may assist you if:
You have been injured
A loved one has been injured
A loved one has died
Somebody else is responsible for your injury, a loved one's injury, or a loved one's death
The Scope of Personal Injury Law
There are many individual case types that may fall under the purview of personal injury law. American Bar Association (ABA) notes that motor vehicle collisions may be typical of a personal injury claim, but are not the only type of accident that would warrant bringing such a lawsuit.
The ABA adds that personal injury lawsuits may involve:
Negligence, which Merriam-Webster defines as "failure to exercise the care that a reasonably prudent person would exercise in like circumstances"
Intentional wrongdoing, which is more difficult to pursue, but could still be the basis for you to initiate a personal injury suit
Strict liability, which may be relevant for cases in which a defective product causes injury to you or your loved one
Negligence may generally be the legal principle that determines if you are entitled to compensation through a personal injury or wrongful death lawsuit. Some of the more specific types of accidents that may involve negligence include:
Slip and fall accidents
Trip and fall accidents
Boating accidents
Any accident caused by a dangerous premises
Car accidents
Commercial truck accidents
Accidents in which a pedestrian is harmed
Ridesharing accidents
Drunk driving accidents
Sexual assault
The type of accident that you are involved in may determine:
The type of injuries you or your loved one suffered
The severity of injuries you or your loved one suffered
The type of liability (negligence, intentional wrongs, or strict liability) that is relevant to your case
The number of people or entities liable for your losses
The amount of compensation you could be entitled to for your losses
Your lawyer will assess the facts of your case to form a legal strategy to ensure you receive the most compensation.
A Personal Injury Lawyer in Texas City, TX May Help You Seek Medical Care
One of the concerns in any personal injury case is the type of injury, and the severity of injury, that may have come from a person's negligent or intentional acts. In your initial interactions, a lawyer or their team may:
Ask for detailed information about your injuries
Refer you to medical professionals that are known for being the best in their field
Request documentation of your injuries and medical care
Injuries that may result from a negligence accident or intentional act may include:
Traumatic brain injury
Burns, cuts, or deep bruises
Broken bones
Spinal cord injury
Birth injury, if medical malpractice is involved in your case
Damage to your back, such as a slipped disc
Illness
These are only some of the many injuries that could be at the heart of your personal injury lawsuit, and a lawyer will help ensure that your injuries are thoroughly documented in any lawsuit that you choose to pursue.
The team at Blass Law is going to work hard to ensure you get the best possible outcome after an injury to you or a loved one. Call Blass Law today at (713) 225-1900 for a discussion with the team for a Texas City, TX personal injury lawyer.
For a legal consultation with a personal injury lawyer serving Texas City, call 713-225-1900
Understanding Contributory Negligence in Texas
The Supreme Court of Texas' findings in the case Motsenbocker v. Wyatt illustrate the legal concept of contributory negligence. Contributory negligence may generally mean that:
The court assigns financial responsibility in civil cases based on the share of responsibility that the plaintiff or defendant has for the circumstances causing injury, illness, or death
You may be able to collect compensation if your share of responsibility for the incident in question is less than that of the defendant(s) in your lawsuit
You could be eligible to collect compensation even if you are partially responsible for the accident that caused you to be injured
Your lawyer may explain how the concept of contributory negligence applies, or does not apply, to your specific case. This explanation may be among the many ways that a lawyer can help you after an accident causing injury or death.
How a Personal Injury Attorney in Texas City, TX May Fight for You
A lawyer may offer various legal services that could add value to your pursuit of compensation. As you decide which approach to take after a serious accident, or other circumstances that caused you or a loved one harm, your personal injury lawyer in Texas City, TX may:
Advise you as to whether negotiating with insurance or starting with a lawsuit may be the initial approach that makes sense for you
Explain their payment structure, which could be a contingency-fee arrangement incentivizing them to take your case only if they believe you can win, per Harvard Law School (Abstract)
Provide an initial assessment of your case
If you choose to move forward with your lawyer, then they will:
Calculate fair compensation for your losses
Deal with insurance companies on your behalf
File a lawsuit if no fair insurance settlement arises
Collect evidence and witness testimony
Negotiate a settlement or try your case to a jury
Ensure you get the best possible settlement
Your lawyer's goal is to win compensation covering all of the losses that you have sustained because of another party's negligence or intentional wrongdoing.
Texas City Personal Injury Attorney 713-225-1900
Call Blass Law Today
The team at Blass Law will do everything in their power to get you the maximum compensation for you or a loved one who has been injured through no fault of their own, or because of circumstances that are primarily the fault of somebody else.
Call Blass Law today at (713) 225-1900 to find out more about how a Texas City, TX personal injury lawyer can join your fight for compensation after an injury or death.
Call or text 713-225-1900 or complete a Case Evaluation form