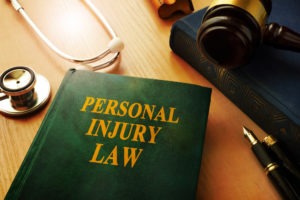 An accident that results in serious injury or the death of a loved one can happen at any time. When the injury or death is the result of the negligent actions of another person, company, or business, you may have legal options. A Deer Park personal injury lawyer can assist you through the civil process. At Blass Law, we work hard to hold those responsible for your harm accountable for their actions. To learn more about how we can help you, contact us today: 713-225-1900.
A personal injury claim and lawsuit differ from a criminal case due to the pursuit of financial compensation. The medical costs, loss of income, and pain and suffering you experienced are not fair, and you deserve compensation for your damages.
Personal Injury Cases Involving Car Accidents
One of the most common types of personal injury cases is car accidents. The Texas Department of Transportation (TxDOT) reports the following statistics regarding motor vehicle accidents for 2019:
15,843 people suffered serious injuries
886 people died in accidents where the driver was under the influence of alcohol
600 people died in head-on collisions
This is just a small listing of the eye-opening statistics regarding Texas motor vehicle crashes. In addition to alcohol, other dangerous behaviors by drivers that contributed to serious accidents on Texas streets and highways include:
Distracted driving: the Centers for Disease Control and Prevention (CDC) reports that approximately nine people die each day in the United States due to a crash involving a distracted driver.
Aggressive driving: the AAA Foundation for Traffic Safety defines aggressive driving as involving such behaviors as speeding and purposely tailgating.
Drowsy driving: tired drivers place others at risk for serious harm and possible death when they fall asleep and drift into another driver's lane.
If you suffered serious injuries in a car accident or you lost a loved one due to a negligent driver, a Deer Park personal injury lawyer may be able to help you. To learn more about how Blass Law helps accident victims pursue justice and possible compensation, call us now: 713-225-1900.
For a legal consultation with a personal injury lawyer serving Deer Park, call 713-225-1900
How to Help Your Case
Your injuries and medical care require your full attention; however, there are ways you may be able to help your case that requires little effort.
It is likely that you have a copy of the police report from your accident in Deer Park, TX. You may also have photographs of the accident scene and the contact information for witnesses. Ensure your personal injury lawyer receives copies of this evidence.
Other ways you may help your case include:
Not speaking with insurance company representatives without legal representation
Not posting about your accident on social media
Insurance companies like to settle cases quickly and for the least amount possible. By accepting a settlement offer without a lawyer present, you forfeit your right to civil action later. This can leave you without the funds you need should your medical condition worsen.
Aggressive insurance company representatives may confuse you into admitting fault for the accident. The time following your accident leaves you vulnerable to saying the wrong things or to signing documents you should not sign. It may help you protect your best interests to secure legal representation as soon as possible.
Deer Park Personal Injury Attorney 713-225-1900
When a Loved One Does Not Return Home
Receiving the news that your loved one died in an accident caused by the reckless actions of another driver changes your life. The realization that they are never coming home is absolutely devastating.
Learning that their death was most likely preventable had the other driver used care is especially frustrating. The details of their accident are something you do not want to relive as you plan their funeral or memorial service.
Let a member of our team handle your wrongful death claim and lawsuit. At Blass Law, we deliver excellent customer service designed to comfort and to keep our clients informed throughout the civil process.
No one should lose a close loved one because another driver was in a hurry, drunk, distracted, or drowsy. If you suffered a permanent loss, pursue justice on behalf of your loved one and compensation for your financial damages.
Click to contact our Deer Park Lawyer today
This Is How Much Time Texas Allows for Civil Cases
When it comes to seeking compensation in a civil case, you must act quickly. Texas law (Texas Civil Practice and Remedies Code § 16.003) allows two years for personal injury and wrongful death cases. The clock starts the moment you suffer an injury or your loved one dies from their injuries.
Twenty-four months may seemingly pass in the blink of an eye. If you do not file your case within the required timeline, you may lose your right to pursue compensation forever.
Do not put off contacting Blass Law. We are ready to get to work on your behalf and to start negotiating with insurance companies for fair compensation.
Complete a Personal Injury Case Evaluation form now
Call Blass Law Now
Contacting a legal professional as soon as possible may be imperative for several reasons. It not only protects your best interests against assertive insurance companies, but it can also help ease your mind.
A personal injury lawyer in Deer Park, TX, from Blass Law is on your side during what is a most difficult time in your life. The knowledge that someone is representing your legal matters in your car accident case may help you rest during your time of recovery or grief.
While there is no guarantee your case will result in compensation, our team always puts forth 100 percent effort for our clients. We know how to negotiate with insurance companies, and we are always prepared to go to trial if necessary.
No matter how you experienced your personal injury or what caused your loss of a loved one, if negligence was present, we can help you. Call now to start your journey toward possible justice and compensation for your damages at 713-225-1900.
Call or text 713-225-1900 or complete a Case Evaluation form