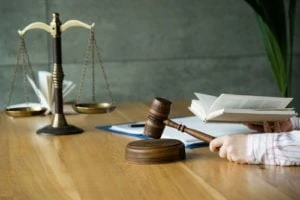 One of the reasons we advise contacting a Pearland personal injury lawyer soon is the statute of limitations for personal injury claims under Chapter 16 of Texas Civil Practice and Remedies Code is two years. Some injuries may not demonstrate chronic symptoms until months after the initial injury, which can limit your ability to file a claim timely. You can also experience trauma following a serious injury, which can make it more difficult to determine if a full recovery is possible.
When you suffer injuries in an accident or are the victim of an intentional tort, you can recover financial compensation for your losses. Victims of various tortious conduct file personal injury claims, which can include:
Assault or battery
Negligence
Auto accidents
Workplace injuries
Personal injury claims help the victim restore themselves to the same position they were in before the injury. A personal injury attorney in Pearland, Texas can pursue damages for:
Medical costs
Lost wages
Mental anguish
Loss of consortium.
A Pearland, TX personal injury lawyer can:
Argue your case at trial
Interview and subpoena witnesses
Collect evidence
Negotiate a settlement
Recover damages
Assist with insurance claims
Personal injury claims can cover both criminal actions and negligent behavior. The reason why we recommend working with a Pearland personal injury lawyer is because the legal system is complex, and the amount of damages you are entitled to receive varies depending on the cause of your injuries. Strict filing requirements can make navigating the legal progress without assistance from a Pearland personal injury lawyer convoluted and confusing.
Call Blass Law today at (713) 225-1900 to discuss your case details with a free case review.
The Qualities of a Personal Injury Claim
When you suffer an injury or harm because of the actions of another individual, you may be able to collect financial compensation. There are two main causes of personal injury claims: intentional and unintentional actions. Injuries caused by an assault would be classified as an intentional tort, while accidents are largely considered unintentional actions.
Negligent behavior resulting in an injury can allow you to pursue a personal injury claim. Car accidents are a common example of negligent behavior, as distracted driving is a common cause of accidents.
Personal injury claims are filed to pursue actual and non-economic damages, which can become excessive if you suffered severe injuries. Your damages can involve medical costs, property damage, and pain and suffering. The caps on how much you can claim and receive are based on the grounds for your suit. If you are a victim of certain crimes, there is no limit on the amount of damages you can receive. Understanding the value and validity of your claim requires consulting with a Pearland personal injury lawyer.
If you were injured and have a personal injury claim, contact Blass Law today to schedule a free case review.
For a legal consultation with a personal injury lawyer serving Pearland, call 713-225-1900
The Compensation You Can Receive From a Personal Injury Claim
Texas Civil Practice and Remedies Code section 41.008 limits the amount of non-economic damages you can recover.
In general, exemplary damages cap at:
Twice your actual damages
$200,000
Up to $750,000 if your case is decided at trial
However, there is no limitation on exemplary damages if you are the victim of certain crimes of violence, vehicular homicide, or fraud. Civil damages include reimbursement for the actual financial costs related to your injury, while exemplary damages account for how the injury impacts your daily life. If your injuries lead to long-term consequences, such as an inability to work or the loss of mobility, juries can consider those factors when deciding damages.
Lost Earnings
Losing income or becoming unable to work following an injury or accident can leave you financially vulnerable. Missing extended time from work can create the need to file for disability or unemployment benefits, which makes it hard to maintain your standard of living. The long-term effects of injuries are why juries can consider lost or future lost earnings when calculating damages.
Pain and Suffering
Lingering injuries can cause chronic pain and trauma. Limitations can make it hard to continue enjoying an active lifestyle or other hobbies. Exemplary damages consider the impact your injuries have on your future quality of life, as severe injures can change the course of your life.
Call Blass Law today at (713) 225-1900 to schedule a free case review of your personal injury claims.
Pearland Personal Injury Attorney 713-225-1900
Your Next Steps for a Personal Injury Claim
Personal injury claims are complex because of the variables involved in projecting potential damages. You can pursue not just civil claims against the individual responsible for the injury, but you may also have insurance claims. If you suffered injuries in a home covered under a homeowner's policy, certain types of injuries allow you to recover benefits from the policy.
Similarly, injuries sustained in a car accident can allow you to receive compensation from your policy and the other driver's insurance company. When you are injured, focusing on your recovery is paramount, but failing to connect with a Pearland personal injury lawyer can hinder your ability to receive adequate compensation.
To protect your claim, keep all documents related to your injury. Relevant documents can include:
Police reports
Communication with the insurance companies
Bills associated with your injury
Evidence of the extent of your injury, such as medical records
Photographs of the accident scene
It is also important to receive and continue any medical and mental health treatment for your injuries. Your injuries may take time to recover, which is why documenting your progress and hurdles is essential to building a strong personal injury case.
Click to contact our Pearland Lawyer today
Contact Blass Law Today
Connecting with a Pearland, TX personal injury lawyer following an injury is one of the best ways we recommend to preserve your legal rights. Exorbitant medical costs can damage your financial wellness, while lingering injuries may limit your quality of life. Since you must file a personal injury lawsuit within the statute of limitations, swift action is necessary to ensure that you receive the compensation you are entitled to receive.
Blass Law is a leading personal injury firm dedicated to fighting for your right to maximum compensation. We are committed to putting your interests first. Call us today at (713) 225-1900 to schedule a free case review.
Call or text 713-225-1900 or complete a Case Evaluation form