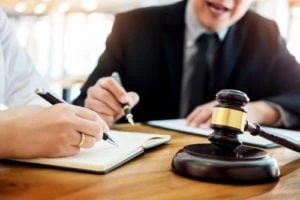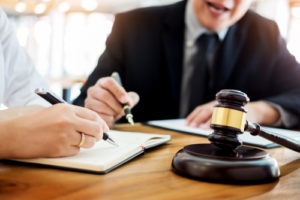 If you get hurt in Pasadena, Texas, due to the carelessness of someone else, you might be eligible to go after money damages for your injuries. At Blass Law, a personal injury lawyer in Pasadena, TX can help you navigate through the insurance claim process and file a lawsuit on your behalf if the insurer refuses to pay a fair amount to settle your personal injury claim.
You only have a limited time to take legal action to recover compensation. If you miss the deadline, you will lose your right to go after the at-fault party for your losses. You can call Blass Law today at (713) 225-1900 to get started.
The Types of Personal Injury Cases We Handle in Pasadena, TX
It is not possible to list every kind of personal injury case we handle in this space. Here are some of the more common claims and cases we champion for people in Pasadena, TX:
Car Accidents
With today's assortment of distractions, it can be harder than ever to avoid getting into a crash. An auto accident attorney can sort out the issues, like determining who is liable for your damages. Sometimes, we can take action against someone who was not a driver, like:
A carmaker
Tire or brake manufacturer
A property owner whose negligence caused or contributed to the collision
Someone who created or contributed to a hazardous situation
A car accident lawyer in Pasadena, TX may be able to pursue other parties for compensation.
Dog Bites
Getting attacked or mauled by a dog can leave a person with devastating injuries, disfigurement, and permanent scars. A dog bite victim can experience emotional trauma that lasts for decades. We can pursue a dog's owner for compensation.
Drunk Driving Accidents
Crashes that involve intoxicated drivers often cause catastrophic or fatal injuries, as evidenced by the National Highway Traffic Safety Administration, one-third of all traffic fatalities in the U.S involve drunk drivers. A lawyer who handles these kinds of cases can help you pursue the compensation you need to rebuild your life. You can call a personal injury lawyer of Blass Law in Pasadena, Texas at (713) 225-1900 for help.
Maritime and Admiralty Accidents
Being close to the Gulf Coast, people in Pasadena, TX, see more than their fair share of maritime and admiralty accidents. Because multiple federal laws can apply in these cases, you may decide you want to retain a personal injury attorney who is well-versed in the applicable statutes. We can help if you were injured in a:
Commercial diving accident
Cruise ship accident
Maritime accident
Drilling rig accident
Plane crash into the water
We can help you pursue money damages for your losses, regardless of how you were injured.
Motorcycle Accidents
When a motorcyclist suffers a collision, there is nothing to protect him from severe harm that the pavement and other vehicles can cause. Some car drivers maliciously target motorcycle riders. Drivers of big rigs have a hard time seeing motorcycles.
Pedestrian Accidents
Any time that a vehicle strikes a person on foot, the consequences to the pedestrian can be lethal. When the sidewalks are in bad repair or are non-existent, walkers can be at the mercy of the drivers of motor vehicles. In these situations, we may be able to pursue damages from the relevant government or municipality in charge of pedestrian safety in Pasadena.
Premises Liability Injuries
If you get hurt on someone else's property, whether the location is commercial or residential, you might have a claim for money damages. Some premises liability injuries include slip and falls, swimming pool accidents, and hazards on land.
Rideshare, Lyft, and Uber Accidents
These cases present interesting questions, beginning with the issue of whose liability insurance will cover your losses. Sometimes, more than one insurance policy will apply. Of course, each insurer will try to blame the other, but we know how to navigate this situation.
Truck Accidents
A victim's injuries can be life-changing after suffering a collision with a heavy tractor-trailer. Truckers are supposed to follow special federal laws as well as state regulations. A truck accident lawyer from Pasadena, TX will analyze all available evidence to see if the negligent driver in your accident violated any relevant regulations. We know what to look for in these cases and how to prove liability.
Wrongful Death
If your close relative died because of the negligence of someone else, we can help you go after additional types of compensation as a legal beneficiary. Nothing can replace your loved one, but we will treat you with dignity and compassion while we work tirelessly to help your family recover damages to alleviate some financial stress in this difficult time.
If you suffered an accident we did not discuss here, just give us a call. We will let you know how we can help you.
For a legal consultation with a personal injury lawyer serving Pasadena, call 713-225-1900
What We Have to Prove in a Personal Injury Case
We in order to pursue compensation from all relevant parties, we must prove all four of these factors:
Legal duty: The defendant (the person we pursue for money damages) must have owed you a duty of care under the law. In the situation of a car accident, everyone who operates a motor vehicle on public roads must obey traffic laws and drive with caution.
Breach of the duty: When someone's conduct does not measure up to the legal standard, it is negligence. For example, when someone drives while under the influence of alcohol, he has breached his duty of care.
Causation: The negligent act must be what causes the accident that hurt you. If you get injured in a crash that happened to involve a drunk driver, but the collision was from another cause, like someone who ran a red light, you have to go after the red-light violator, not the drunk driver.
Measurable damages: You must have quantifiable losses to pursue compensation. Physical injuries satisfy this element of liability.
After we establish all four facets of legal responsibility, we can seek to recover your financial losses, like medical expenses and lost wages, as well as your non-economic damages, like disfigurement and pain and suffering.
Pasadena Personal Injury Attorney 713-225-1900
Getting Legal Help for Your Pasadena, Texas, Personal Injury Claim
After sustaining an injury, you need to be able to focus on getting better. Having to battle a billion-dollar insurance company does not promote healing and wellness.
At Blass Law, we can shoulder the insurance claim and deal directly with the insurer so that you do not have to do so. Our clients get to devote their attention and energy to going to doctor visits, physical therapy, and getting better, knowing that we are taking care of their legal matters.
Pasadena, Texas laws does not force you to work with a personal injury lawyer, but it is a smart decision to do so. Many people who try to handle their injury claims as a DIY project make mistakes that disqualify them from getting compensation. People who do get some funds from the at-fault party often discover later that they should have received much more money.
You can call Blass Law today at (713) 225-1900 to get started.
Call or text 713-225-1900 or complete a Case Evaluation form