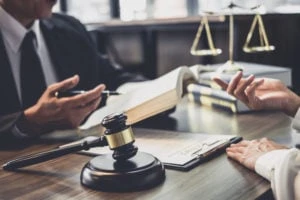 You might be able to make a claim or file a lawsuit for money damages if you got hurt in La Porte, Texas, because of someone else's negligence. Our community provides many opportunities for an active lifestyle, with parks, golf courses, and proximity to Galveston Bay and downtown Houston. Unfortunately, people can get hurt when participating in activities, even when driving around or taking a walk. You should not have to deal with insurance companies and worry about deadlines when you are trying to get better from an injury. If you have a personal injury lawyer in La Porte, TX on your side, you get to focus on your medical treatments and recuperation.
We handle personal injury cases on a contingent-fee basis, which means that you do not have to pay upfront legal fees. We get paid from the settlement proceeds or the compensation at the end of the case.
You can call Blass Law today at 713-225-1900 to get started. There is no obligation.
Personal Injury Cases We Handle
We handle many different kinds of personal injury claims. It is not possible to list all of the types of personal injury cases in this space, but here are a few examples:
Car accidents
Dog bites
Drunk driving accidents
Maritime and Admiralty accidents
Motorcycle accidents
Pedestrian accidents
Premises liability
Truck accidents
If you do not see your kind of personal injury claim here, do not worry. Just give us a call at 713-225-1900. We will be happy to tell you if a La Porte, TX personal injury lawyer at Blass Law can help you.
For a legal consultation with a personal injury lawyer serving La Porte, call 713-225-1900
The Settlement Value of Your La Porte, Texas Personal Injury Case
Many people have questions about how much money they can get if they settle their personal injury claim with the insurance company. There are no flat rates for settlements of injury claims. Every case is different.
We will need to know a great deal of information before we can calculate the monetary value of your case. For example, we will need to know:
The severity and extent of your injuries
Whether you continue to have problems after you complete your medical treatment
The physical discomfort you endured and whether that pain remains
The total amount of your medical expenses
How much time you lost from work without pay because of the injury
How getting hurt impacts your life now
What your doctor anticipates for your future treatment needs
When we have all of that information, we can begin to formulate a fair settlement range for your claim. Sometimes we need other information in addition to those items listed here.
La Porte Personal Injury Attorney 713-225-1900
La Porte Personal Injury Monetary Damages
The types of damages in a personal injury claim can vary widely from one person to another. Let's say that you were a front seat passenger in a car accident. You and the driver might have vastly different injuries, which will impact the amount of your personal injury damages.
Here are a few examples of monetary damages people may be able to seek from the responsible party in personal injury cases, depending on the facts of their situations:
Medical Expenses
Usually, an injured person can recover the reasonable cost of medical treatment needed because of their injuries. The initial medical bills often include things like the ambulance, emergency room or urgent care, diagnostic testing, doctors, X-rays, and prescription drugs. The next set of expenses tend to be surgery, physical therapy, hospitalization, and other treatments.
A person with severe injuries might need specialized care from a burn center, head injury rehabilitation facility, or another treatment provider, depending on the type and severity of the harm. In the case of catastrophic injuries, like paralysis from spinal cord damage, the victim might have to move into a long-term care facility to receive daily assistance with medical and personal care because spinal cord damage is irreversible, according to the Mayo Clinic.
Lost Income
Getting hurt often causes a person to miss time from work. Initially, one might be physically unable to perform the tasks of one's job. Ongoing medical treatments, like physical therapy, can make an individual unavailable for their job and have to take time off.
If you did not get paid for time away from your job because of your injuries, you can usually add that to your claim for compensation. Self-employment and other forms of regular income can be in this category, as well as wages and salary.
Impact on Future Earnings
Depending on your type of work and long-term impairments from your injuries, getting hurt could affect your earnings in the future. Sometimes people have to reduce their hours or take a lower-paying job after a significant injury. Decreases in your earning capacity can be part of your injury damages.
Intangible Damages
Typically, we use your medical bills and employment records to prove and quantify the amount of your economic losses. However, getting hurt often involves additional harm that does not tend to get measured in terms of dollars.
Still, these intangible damages have value. We can calculate the dollar amount of losses like pain and suffering and disfigurement. Intangible damages will vary from one case to another.
Click to contact our La Porte Lawyer today
How to Get Help with Your Personal Injury Claim
Whether you need to make a claim with the responsible party's liability insurance company or file a lawsuit, a La Porte, TX personal injury attorney may be able to help. You do not have to go through this stressful experience on your own. Getting a personal injury lawyer from Blass Law PLLC on your side will make all the difference in your outcome.
You have very little time under Texas law (Texas Civil Practice and Remedies Code § 16.003) to pursue your injury claim. If you miss the deadline, you will lose the right to get compensation, no matter how substantial your injuries are.
Also, we can help you avoid the tricks that claims adjusters use when dealing with people who do not have lawyers. For example, many people accept the first offer the insurance company makes and settle their claim, not knowing that it is a lowball offer. They find out later, when it is too late, that they should have received much more money.
We can calculate the actual value of your injury claim. Our lawyer of personal injury from La Porte, TX will fight hard to get our clients all the compensation that they deserve. We know that you are going through a difficult time. Money cannot always restore what you lost, but it can help you rebuild your life.
At Blass Law, we help people who get hurt because of the carelessness of others. You can call us today at 713-225-1900. There is no obligation.
Call or text 713-225-1900 or complete a Case Evaluation form