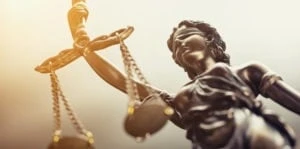 Like all states, Texas has adopted open container laws that limit the ability to carry open alcoholic beverages – specifically, in motor vehicles. While you might assume you have the right to carry an alcohol beverage in your vehicle as long as you are not impaired, that is not the case if it's open. Texas aggressively enforces its open container laws, and you could face criminal charges even if you have not been drinking. One interesting fact is that a person cannot be arrested if the only violation is an open container.
We usually see people charged with open container when they are charged with a DWI. DWI with an open container of alcohol is an enhancement and changes the punishment range for a driving while intoxicated charge. Texas open container laws can seem ambiguous on the surface. It is important to understand that they could apply in more situations than it might initially appear. Talk to an attorney if you are facing an open container charge.
What Is an Open Container?
In order to understand how open containers are regulated by state law, it is important to first know what an open container is. The term is broad, applying to more than just an opened beer can or bottle. According to the statute, an open container consists of any can, bottle, or other receptacle capable of holding an alcoholic beverage. The container must also be open, meaning that there is a broken seal or that the contents have been partially removed. A bottle of liquor is considered an open container even when the cap is on if the seal has previously been broken. It is important to note that a sealed bottle of alcohol is not considered an open container and can be carried in a moving vehicle at any time.
For a legal consultation, call 713-225-1900
How Are Open Containers Restricted?
Texas law prohibits any open container of alcohol within the "passenger area of a motor vehicle" on public roadways. While this might sound vague, case law has set a clear definition for what this means. The passenger area of a vehicle is anywhere inside a car or truck where a passenger could sit or easily access. This means in the driver seat, in the back, in the passenger seat, or in a cupholder. There are two primary exceptions that do not qualify as the passenger area: a locked glove compartment or the trunk of a car. If the vehicle does not have a trunk, like an SUV, the law usually excepts the area behind the back row of seats. Because immediate access to the open container is restricted, this does not count as a passenger area for the purposes of the statute.
The possession of an open container is prohibited on "public highways." That term is also broader than it might seem, as it applies to more than just major state or federal highways throughout Texas. Open container laws also apply to any street, intersection, highway, or right-of-way that allows for public travel by vehicle. This even includes private property, like mall parking lots.
How does an Open Container Enhance a DWI Case?
If a person is charged with driving while intoxicated and they have an open container, the punishment range is enhanced to increase the minimum jail time. We most commonly see someone charged with open container if they are arrested for DWI and have an open container. The other open container laws apply to this situation as well.
Click to contact our Houston lawyer today
Can a Passenger Drink Alcohol in a Moving Vehicle?
It is a violation of Texas open container laws to even open a container of alcohol much less drink from it in a moving vehicle. While there is a common misconception that passengers may drink as long as they do not drive, that is not the case. The open container laws apply to passengers as well as drivers of a moving vehicle. The police could bring charges in this situation even if everyone in the vehicle is completely sober.
Complete a Case Evaluation form now
Are There Any Exceptions to the Open Container Law?
There are some important exceptions to the open container law. This law is specifically designed to target drivers of passenger vehicles and their passengers. For that reason, some larger vehicles are not governed by the open container statute. Specifically, buses, limos, and taxis do not fall under these restrictions. This means it is legal to carry open containers of alcohol on party buses or in limos on the way to a wedding or other event. When you're in an uber or limo, the passengers can drink and party as much as they want without being concerned the driver will get in trouble.
There are other exceptions as well. Some vehicles are a combination of a vehicle and a home. Specifically, motor homes and RVs are vehicles that also have living quarters. Open container laws do not apply to the living quarters of an RV or mobile home, but do apply to the front seats. In other words, you could face criminal charges if you are driving an RV with an open beverage next to you. To be safe, toss it in the back of the RV!
Talk to an Attorney About Your DWI with an Open Container Case
If you have been charged with a violation of Texas open container laws, it is critical that you seek out legal counsel right away. These cases can be nuanced, and a simple misunderstanding could lead to a wrongful arrest. In order to protect yourself and your rights, you could benefit from consulting with an attorney without delay.
Do not put yourself at risk by serving as your own attorney. The team at Blass Law is prepared to help you fight back against these charges. Reach out as soon as possible for your free consultation.
Call or text 713-225-1900 or complete a Case Evaluation form