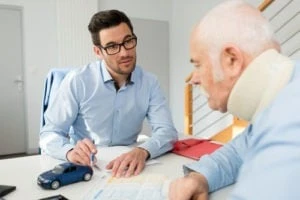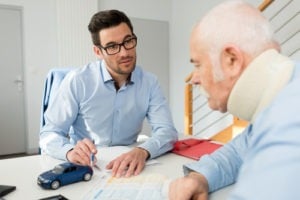 Yes, you can settle a car accident injury claim without a lawyer, but it is a wise decision to work with a personal injury attorney. There are many reasons why you might want to consider working with a lawyer from the beginning of your injury claim.
When you get hurt in a car accident, your mind and body need time to heal and rejuvenate. If you have the stress of dealing with the insurance company's claims adjuster, you do not get to devote your attention to getting better. When a lawyer handles your compensation claim, they work directly with the insurer so that you do not have to do so.
A personal injury attorney can use his or her knowledge and resources to go after all the compensation that you deserve. Unless you work in the field of personal injury law, you might not be aware of all of the compensation for which you may be eligible.
Pitfalls of Settling a Car Accident Claim Without a Lawyer
When someone attempts to solve injury cases without a lawyer, they may make errors or miss timelines because they do not have the training necessary to navigate the legal system. Here are some of the mistakes people make when they try to handle their Houston car accident cases  as a DIY project:
For a legal consultation, call 713-225-1900
Settling Too Early
The claims adjuster might wave a check for a few thousand dollars under your nose before you finish all of your medical treatment. If you accept that offer, you will never get more money for your claims from that collision because the insurer will make you sign a waiver. If your doctor says you need surgery or that you will never regain full function, the insurer will not give you more money. Don't ever accept a settlement before consulting with a personal injury lawyer in Houston, Tx.
Accepting a Low-Ball Offer
While several thousand dollars might sound like "easy money," the insurer might not tell you that you have to pay all of your medical bills and other losses out of that one and only check. Some low-ball offers do not even cover those expenses. People often find out later that they should have received much more money. Once you settle, you cannot go back to get more money.
Click to contact our Houston lawyer today
Missing the Deadline
You have only a short time to seek compensation for your motor vehicle crash injuries. The insurer knows this fact. The claims adjuster might try to string you along until the deadline passes. At that point, the adjuster may stop taking your phone calls. The insurance company does not have to pay you a cent after any relevant timeline expires, even if you have devastating injuries. With the help of a Houston, TX car accident lawyer, all these things will be easier and you can enjoy your extra time, without having to prepare documents or search the law.
Complete a Case Evaluation form now
Giving a Recorded Statement
The adjuster will likely contact you and ask you to provide a recorded statement. These statements benefit only the insurer, not you. The insurance company can "cherry-pick" what you said to try to find ways to deny your claim or pay you less money than they should. If the insurer asks for a recorded statement, tell them to talk to your lawyer.
Posting on Social Media
The first thing that many people do after a car crash is post photos on social media, with comments about what happened. The insurance company can harvest these postings and use them against you to make you look bad. It would be best if you take a break from social media while you have a pending personal injury claim.
Insurance companies make their profits by paying injured people as little as possible for the harm they suffered. The insurers have teams of claims adjusters, investigators, and criminal defense lawyers whose sole job is to pay you less money than you deserve.
When you work with a personal injury lawyer, you even the playing field. You have someone to fight your legal battles for you so that you can rebuild your life. You do not have to go through this experience alone.
Getting Legal Help for Your Car Accident Claim
You do not have to come up with money upfront to get help with your personal injury case. At Blass Law, we handle these matters on a contingency fee basis. In other words, we get paid out of the settlement proceeds or award at the end of the claim or lawsuit. We do not get paid until you win.
We can negotiate with the insurer to try to resolve your case out of court. If the insurance company refuses to pay you a fair amount for your losses, we can file a lawsuit to go after money damages. We work tirelessly for our clients.
You can call Blass Law today at (713) 225-1900 for a consultation. There is no pressure and no obligation. We look forward to helping you.
Call or text 713-225-1900 or complete a Case Evaluation form