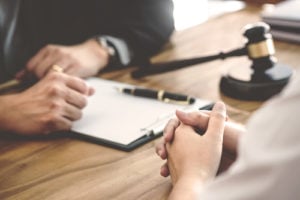 Today, the Supreme Court released the opinion in Carpenter v. United States. The Court held the Government's acquisition of Carpenter's cell-site records was a Fourth Amendment search. The Court found Carpenter had a reasonable expectation of privacy in his location information,  even though it was shared with his wireless carriers.
What does this mean for me?
For a legal consultation, call 713-225-1900
The government can't go to the cell phone company and request your historical location data without first getting a warrant. Justice Roberts wrote in the majority opinion, "We decline to grant the state unrestricted access to a wireless carrier's database of physical location information." A citizen can't call their cellular company and "opt out" of location tracking, just like they don't "opt in."
When the government does get a search warrant, this gives us another opportunity to challenge the evidence. An invalid search warrant means anything obtained as a result is illegally obtained evidence and must be suppressed.
Cell phone location data is used by the government in many more cases than they admit. Hopefully the phone companies will stand up to the government and stop giving them unfettered access to their records.
This is a step in the right direction for case law to catch up to the advances in technology.
When the government is coming for you, make sure you hire the best criminal defense lawyer! Your freedom depends on it.
Keeping Innocent People Innocent®
Call or text 713-225-1900 or complete a Case Evaluation form