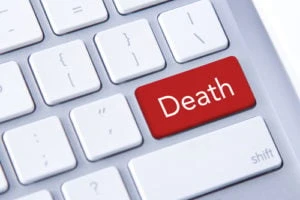 Losing a loved one due to the negligence of another party can be a devastating experience, but you do not have to face this hardship on your own. In your time of need, we can help protect your best interests, so you can focus on your family.
A League City wrongful death lawyer from Blass Law can help you hold the liable party accountable for their actions. We have the knowledge and experience to get the compensation you deserve. To speak with a member of our staff and learn more about what services we can provide for you, call Blass Law at 713-225-1900.
Liability in a Wrongful Death Claim
According to Chapter 71 of the Texas Civil Practice and Remedies Code, wrongful death can be defined as "the damages arising from an injury that causes an individual's death…caused by [a] person's or his agent's wrongful act, neglect, carelessness, unskillfulness, or default." The code states that the liable party can be listed as an individual or as a larger organization.
When a wrongful death occurs as the result of negligence, it is important to identify all of the parties that can be held responsible. Some potential defendants of a wrongful death claim can include:
The driver at fault in a traffic crash
The property owner where the death occurred
Medical practitioners whose actions constitute medical malpractice
A government agent who failed to provide adequate warning in a hazardous situation
The person who improperly sold, served, or gave alcohol to an impaired patron who later drove
The manufacturers of a faulty or defective product
Caretakers who may be responsible for elder abuse
Supervisors of an activity, including field trips, daycare, and adult care
These are not the only parties who may be liable for your loved one's passing. Our team at Blass Law can investigate who should be held accountable for your wrongful death claim. By pulling medical records, reviewing police reports, and carefully scrutinizing any relevant documentation, Blass Law can determine who is the liable party and pursue the damages you are entitled to for your loss.
For a legal consultation with a wrongful death lawyer serving League City, call 713-225-1900
Potentially Recoverable Compensation
It is important to know that if there are criminal charges filed, your claim is a civil action that is separate from any criminal proceedings. While each case is different, you may be entitled to compensation for the following:
Medical costs for your loved one
Compensation for the deceased's pain and suffering
Funeral and burial costs
Lost wages, benefits, and potential earnings
Loss of household services provided by the decedent
Loss of consortium
Loss of inheritance
The complexity of a wrongful death claim can be difficult to navigate. Blass Law can offer support during the legal process from start to finish. We are interested in hearing more about your case. Call our League City office today at 713-225-1900 for more information on how we can help.
League City Wrongful Death Attorney 713-225-1900
Who May File a Wrongful Death Claim
Texas law is very specific about who may file a wrongful death case. A wrongful death claim can be brought by anyone who is the immediate family of the deceased. This can include the victim's spouse, children, or parents. However, Texas does not allow the victim's siblings or grandparents to file a wrongful death claim in most circumstances. One person may file on behalf of all representatives, or they can each file their own. Family members may have to prove that the death of their loved one has caused financial strain. A wrongful death lawyer with Blass Law will listen to your story and build a narrative that supports the hardship that your wrongful death claim has caused your family.
Click to contact our League City Personal Injury Lawyer today
Insurance Companies and Initial Settlements
Your insurance company may offer you an initial settlement offer in the days following your loved one's death. Agreeing to a set amount from your insurance company will prevent you from pursuing future litigation. Working with Blass Law can help negotiate fair compensation to cover your expenses.
Our legal team can handle the communications with the various parties involved so you do not have to. We can speak directly with your loved one's life insurance company or with their attending medical staff so that we can have a better understanding of how much compensation you may be eligible for.
Complete a Wrongful Death Case Evaluation form now
Protect Your Interests and Contact Blass Law Now
You do not have to pursue a wrongful death claim alone. Blass Law can make sure that your relevant documents are filed on time to the appropriate offices, which can help your case get started quickly and efficiently. Additionally, our team can collect evidence to build a foundation for your claim and begin strategizing how we can fight for the compensation you deserve. We can be with you every step of the way through the appeals process and represent you in court if necessary.
Texas law allows two years from the date of the victim's death to file a wrongful death claim, although some exceptions may apply. A League City wrongful death lawyer from Blass Law can investigate the details of your case to determine how the statute of limitations applies to you.
If you lost a loved one due to the negligent actions of another party, we can help. Contact Blass Law to learn about your possible options for a wrongful death claim. Call our office today at 713-225-1900 to learn more about what we can do for you.
Call or text 713-225-1900 or complete a Case Evaluation form