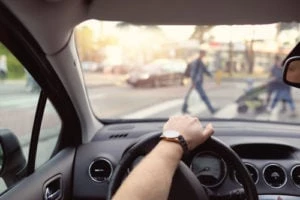 If you or a loved one has experienced serious injuries after a pedestrian accident, you may be entitled to compensation for your damages, including medical costs, lost wages, and more. Our team at Blass Law in League City, TX, can determine which party was at fault and hold them responsible. We can help you fight for the fair compensation you deserve to cover your expenses. The sooner you contact our offices, the sooner we can get to work on your behalf. Call a League City pedestrian accident lawyer at Blass Law at 713-225-1900 for more information about how we can assist with your claim.
The Frequency and Causes of Pedestrian Accidents
A 2018 report on pedestrian traffic fatalities from the Governors Highway Safety Association (GHSA) found that Texas is the third highest state in the nation for pedestrian traffic fatalities. This means that you are not alone in being injured by a negligent driver.
You are also not alone when it comes time to pursue the compensation you deserve. Blass Law can investigate the details surrounding your accident and determine how the motorist acted negligently. We can do this by reviewing the police report made at the scene of the accident or by watching traffic surveillance footage.
Some of the ways these accidents occur can include:
Distracted driving (such as texting)
Failure to come to a complete stop at traffic signals or stop signs
Driving under the influence of drugs, alcohol, or fatigue
Malfunction on the part of the vehicle itself
Not adhering to the posted speed limit
Changing lanes without signaling
Failing to yield to pedestrians at crosswalks
Failure to yield to oncoming traffic
These are not the only reasons why pedestrian accidents occur. Blass Law can help identify how your accident happened and hold the liable party responsible for your losses.
For a legal consultation with a pedestrian accident lawyer serving League City, call 713-225-1900
We Can Help You Recover Compensation
By reviewing the documentation of interactions between yourself and medical professionals, our team can use your injuries to demonstrate the extent of your pain and suffering. This will allow our team to better estimate the cost of your losses and help you recover fair compensation. Examples of what your potential recovery can cover may include:
Pain and suffering
Loss of enjoyment of life
Emergency medical transportation
Lost wages
Reduced earning capacity
Current and future medical bills
Cost of ongoing physical therapy
Wrongful death
If you or a loved one experienced an injury while walking or crossing the street, we can help. You should not have to pay for expenses from an accident you are not responsible for. Call a League City pedestrian accident lawyer at Blass Law today at 713-225-1900.
Filing a Wrongful Death Claim
If you lost a loved one due to a pedestrian accident caused by a negligent driver, you may be entitled to a wrongful death claim.
Texas law is specific regarding who may file a wrongful death claim. If your case qualifies, the law allows you to pursue such damages as funeral and burial costs, loss of companionship, and more. Texas grants immediate family members the ability to file a wrongful death claim, though exceptions may apply depending on the specifics of your situation.
Wrongful death cases are complex and can be difficult to navigate alone. The legal team at Blass Law can handle your case so you can concentrate on your family.
League City Pedestrian Accident Attorney 713-225-1900
Let Blass Law Protect Your Interests
Following your pedestrian accident, Blass Law can assist you in many ways. For example, we may:
Meet with you to discuss your recollection of events and account of the driver's negligence
Determine the cause of the accident
File paperwork on time to the appropriate offices
Manage communications with your insurance company
Obtain documentation of your injuries to justify your claim
Protect your rights during the legal process
Use traffic collision reconstruction to demonstrate the motorist's fault
Negotiate a fair settlement offer on your behalf
Represent you in court if we are unable to reach an equitable settlement agreement
It is not uncommon for insurance companies to contact you soon after the accident and offer an immediate payout. Accepting an insurance settlement prevents you from pursuing civil action later, should your medical condition worsen. We recommend that you avoid signing anything the insurance company sends you without consulting with your lawyer first.
At Blass Law, we are familiar with insurance company tactics and can use our resources to fight for your right to have your expenses covered. We can protect you and make sure that you understand your legal rights before accepting a settlement.
Our legal team will work hard to reach an out-of-court settlement. If we are unable to reach fair compensation for you through negotiations, we are ready and willing to go to court.
Click to contact our League City Personal Injury Lawyer today
Call Today to Get Started
When the reckless actions of another driver result in serious harm for you or a loved one, you have the right to seek compensation. Texas has a statute of limitations of two years for filing a personal injury or wrongful death claims. The clock usually starts ticking from the day of your accident or, in wrongful death cases, on the date of your loved one's passing.
Call a pedestrian accident lawyer at Blass Law in League City today at 713-225-1900 to learn more about what we can do for you.
Call or text 713-225-1900 or complete a Case Evaluation form