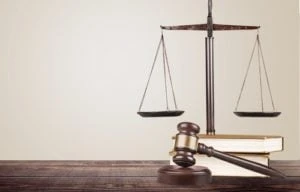 If you or a loved one has suffered an injury while on public or private property in League City, you may be able to seek compensation to cover the cost of your injuries. A League City premises liability lawyer from Blass Law can guide you through the legal process and negotiate toward a fair settlement to help you get back on your feet. Our team can let you know what your options are as we pursue your claim and fight to get you the best outcome should we have to file suit and take your case to trial.
For more information about what we can do for you, call 713-225-1900 to speak with a member of our team.
Premises Liability in Texas
In the state of Texas, "premises liability" refers to a set of rules that holds property owners accountable for the safety of their guests. Within these rules are three categories that can determine a visitor's business on the property and the level of care expected from the owner. These classifications are important, as they can affect the outcome of a liability claim. Visitors can be classified by any one of these three sections:
This describes a person who enters the property with the owner's knowledge and for the mutual benefit of both parties. The owner has a higher duty of care with an invitee and the responsibility to ensure the safety of the invitee during their visit. These types of properties could include restaurants, shops, and public parks.
This involves a property owner's consent for their own benefit. The owner has a duty of care to alert the licensee of any known dangers. Examples of a licensee could include a salesman or social guest.
A trespasser has no permission or invitation to be on the property. A landowner has no duty to maintain their property in a safe condition for people to enter without permission. They do, however, have an obligation to not cause harm to the trespasser by gross negligence.
Blass Law is equipped with the knowledge and resources to differentiate between these sections and apply this information to your claim. If you believe that a property owner violated their duty of care, you may be eligible for compensation.
For a legal consultation with a premises liability lawyer serving League City, call 713-225-1900
Proving Liability
Texas law enforces the following when it comes to premises liability and personal injury:
The property owner was aware of, or should have been aware of, the potential for harm; and
The property owner either failed to address the danger or failed to warn others about it.
Property owners have an obligation to remedy or warn their guests of any unsafe conditions that may be present. Failure to do so can result in their liability for any damages that may occur.
At Blass Law, our legal team provides representation to pursue maximum compensation to cover your losses. We can collect evidence to support your claim and can help negotiate for the best settlement to cover your losses. If necessary, we will file a lawsuit and take your case to trial.
League City Premises Liability Attorney 713-225-1900
Types of Premises Liability Claims
There are several types of situations that could have caused your accident. Examples of hazardous situations that can lead to injury on a premises can include:
Slip and fall
Unfenced swimming pools
Potholes
Wet floors
Torn carpet
Stairs with no handrail
Falling objects
Poorly lit areas
Dog bites
The League City premises liability lawyers at Blass Law are eager to hear what caused your accident and can work to help you understand your options.
Click to contact our League City Personal Injury Lawyer today
Serious Injuries Associated With Premises Liability Claims
A sudden fall caused by a wet floor or an unstable structure can result in serious injury. Your settlement may provide compensation for the following injuries:
Spinal cord or neck injuries
Cuts that can lead to infection or disease
Loss of blood
Broken bones or torn ligaments
Muscle damage
Internal bleeding
Damage to internal organs
One of the most dangerous types of premises liability involves home swimming pools. Texas law regarding home swimming pools and safety measures outlines certain requirements to prevent trespassers, especially children, from entering a private pool. Our team at Blass Law can look into what special circumstances surrounded your accident and determine what part of Texas law the property owner violated.
No matter what type of serious injury you or a loved one suffered due to the negligence of a property owner, we can help. Speak with a League City premises liability lawyer with Blass Law today at 713-225-1900 to learn more about your options.
Complete a Premises Liability Case Evaluation form now
Let Blass Law Protect Your Interests
When you experience a serious injury due to the negligence of a property owner, there are numerous steps you can take in order to support your claim.
If possible, document the scene of the accident from multiple angles with photos or videos. This will help establish a foundation for your claim. It is also important to document all exchanges between yourself and any medical professionals and to keep records of all your injuries.
IMPORTANT: DO NOT sign any legal documents that agree to accept payment from the liable party before speaking about them with your lawyer. Otherwise, this may jeopardize your ability to seek further compensation for any future medical issues that may arise.
Call Today To Get Started
Our League City premises liability lawyers at Blass Law can give you more information on the steps you can take to build your case. Securing legal representation can help you protect your interests. We work hard to negotiate toward a fair settlement for our clients. If we are unable to settle our claim, we can represent you in court. Call Blass Law now to learn your options for moving forward at 713-225-1900.
Call or text 713-225-1900 or complete a Case Evaluation form