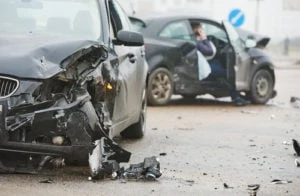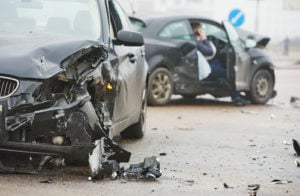 Car accidents are unexpected but relatively common, with nearly 250,000 Texans sustaining injuries from motor vehicle accidents in 2018 according to the Texas Department of Transportation. While collisions and wrecks are avoidable, even when you do everything right behind the wheel, you can still become involved in a car accident. Some causes of car accidents are:
Inattentive drivers
Speeding
Improper lane changes
Improper merging
Failure to yield
Aggressive driving
Intoxication
If you are hurt in an accident, the reason determining fault matters is that the driver who causes the accident is liable for damages. While many car accidents are minor, serious accidents can cause significant property damage and catastrophic injuries, including:
Spinal cord and neck injuries
Scarring
Mobility impairments
Permanent brain damage
Organ damage
Dislocated joints
Injuries may prevent you from working, which can lead to lost income. Losing your income can make it impossible to maintain your standard of living, especially if you incur medical debt. You should discuss your accident with a League City car accident lawyer, because you may be entitled to recover financial compensation from the responsible driver. If your accident involved a commercial vehicle, you may have claims against multiple parties.
Since Texas imposes a two-year statute of limitations on personal injury claims⁠—which is codified under section §16.003 of Texas Civil Practice and Remedies Code⁠—it is important to act quickly following an accident. Hiring a lawyer ensures your claims are filed timely. Additionally, a lawyer can:
Collect evidence
Negotiate a settlement with liable parties
File a lawsuit against the responsible parties and argue your case to a jury at trial
Interview and depose witnesses
For a consultation, call Blass Law today at (713) 225-1900.
What to Do When You Are in a Car Accident
You may experience shock following an accident, which can temporarily mask symptoms of injuries (such as pain). In the aftermath of an accident, it is important to:
Call 911 for medical help if anyone is injured
Report the accident to law enforcement
Exchange insurance information with the other driver
Take pictures of the accident scene, including your vehicle, other vehicles, license plates, and any property that is damaged
Receive medical treatment, even if at the time, you think your injuries are minor
Contact a personal injury lawyer
Report the accident to your insurance company
Complete follow-up treatment for your injuries
You should report the accident to your insurance company after speaking with a personal injury lawyer. Failing to file your claim promptly will negatively impact your case and can delay the disbursement of benefits. One way to document your injuries is by receiving proper medical care. Chronic injuries—such as concussions and head trauma⁠—can require long-term treatment. It is important to document the severity of your injuries, as this will help your personal injury lawyer explain how these injuries have impacted your life.
We Can Help You Establish Fault
The Texas Department of Insurance affirms that the insurance policy of the driver responsible for the accident is liable for damages. Insurance policies, on their face, only cover economic losses, such as medical bills and vehicle repair and replacement costs. Texas requires all drivers to carry an auto insurance policy that covers at least:
$25,000 in property damage
$30,000 in bodily injury expenses
$60,000 in bodily injury expenses per accident
Drivers may opt to carry additional coverage beyond the mandatory minimum, which is one reason you should consult a League City car accident lawyer. Insurance companies decide who the responsible driver is based on police reports and speaking with their insured driver. The driver who is responsible is liable for damages you sustain in an accident. Serious accidents and injuries may result in economic losses that exceed the responsible driver's auto insurance policy. When this happens, you can receive benefits from your auto insurance policy if you have underinsured and uninsured motorist coverage.
A lawyer can file a lawsuit against the other driver for damages, which can allow you to receive compensation for unreimbursed covered losses, such as medical bills.
If you were hurt in a car accident, call Blass Law today at (713) 225-1900.
For a legal consultation with a car accident lawyer serving League City, call 713-225-1900
Damages You May Be Able to Recover
Even if the other driver did not intentionally cause the accident, if they violated traffic laws or drove recklessly, a lawyer can pursue a personal injury claim against the liable party. If your accident involved a rideshare or delivery driver, you can pursue damages against the company the driver was working for. Likewise, accidents involving commercial vehicles may allow a lawyer to pursue damages against the vehicle owner or the driver's employer.
There are two main types of damages a League City car accident lawyer can pursue:
Economic Compensation You Could Pursue
Expenses you paid because of your accident are considered economic losses. Economic losses can be itemized and proven making it important to keep copies of the receipts, invoices, and statements. Economic losses must be directly caused by the accident or the injuries you sustained in the accident.
Common examples of economic losses include:
Hospitalization bills
Transportation costs to and from medical appointments to treat your injuries
Lost income
Rehabilitation costs
Medical devices required because of your injuries
Towing expenses
Non-economic Compensation You Could Pursue
When your injuries impact your daily life or diminish your standard of living, a lawyer can pursue noneconomic damages. Noneconomic damages can include claims for:
Pain and suffering
Mental anguish
Loss of enjoyment
Loss of affection
Loss of consortium
The reason a lawyer can pursue noneconomic damages is that disabling and permanent injuries can cause future losses. The statute of limitations is only two years for filing lawsuits for injuries sustained in a car accident under §16.003. of the Texas Civil Practice and Remedies Code. Noneconomic damages allow juries to consider factors related to your future quality of life. Disabling injuries may prevent you from reentering the workforce or providing for your dependents.
League City Car Accident Attorney 713-225-1900
Call Blass Law Today to Learn More About How We Can Help You
Getting hurt in a car accident can cause a lifetime of pain. Disabling injuries can prevent you from engaging in the same hobbies or activities you enjoyed before your accident, which is why a League City car accident lawyer can pursue financial compensation from the liable party. Call Blass Law today at (713) 225-1900 for a consultation.
Call or text 713-225-1900 or complete a Case Evaluation form