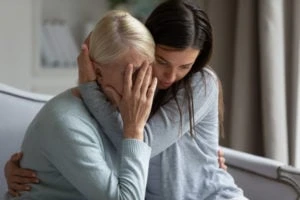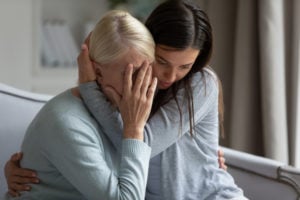 The unexpected loss of a loved one can devastate families, forcing them to face a very different future. This sad, traumatic time can aggravate you further if you discover that another person or organization's negligence caused your loved one's wrongful death.
If you are here following the loss of a family member, we are very sorry about the difficult time you must be experiencing. We want to help you understand the legal options available to you and your family.
While no amount of money can compensate for the sudden loss of a loved one, a wrongful death lawsuit may serve as an opportunity for families to potentially bring an at-fault party or parties liable for their actions or negligence.
The legal team at Blass Law wants to fight for compensation on your behalf. Our dedicated and compassionate lawyers provide comprehensive and assertive legal representation to serve your legal interests. Call today at (713) 225-1900 to determine how a Deer Park wrongful death lawyer can help you with your case.
Families Can Sue on Behalf of Their Loved One After a Wrongful Death
Families who lost a loved one due to the negligent, reckless, or willful acts of others may be eligible to receive compensation. We understand pursuing compensation at this difficult time may not be a task you want to face right now. If you decide to work with our law firm, we can take on the legal burden for you.
A Deer Park wrongful death lawyer can guide you and your family throughout the claims process and fight for the damages available to you, including:
Funeral and burial expenses
Loss of companionship and emotional support
Recovery of lost wages and projected future earnings
Loss of inheritance
The hospital and medical expenses of the deceased
Property damage
Punitive damages against the at-fault party in some instances
The legal team at Blass Law is ready to offer support for your wrongful death case. While no amount of money can change the past, we want to help you seek justice and fight for a fair settlement to help you and your family recover from your financial losses. Call to discuss your legal situation today at (713) 225-1900.
For a legal consultation with a wrongful death lawyer serving Deer Park, call 713-225-1900
Many Accidents May Lead to a Wrongful Death
In Texas, a wrongful death action can be filed by a spouse, child, or parent. One person can bring a suit on behalf of everyone who qualifies, removing the need for every individual filing. If three months pass, the administrator of the deceased's estate can also bring a lawsuit with the family's consent.
While the unexpected loss of a cherished family member can be equally as devastating for the deceased's siblings or grandparents, they are unfortunately prohibited from filing a wrongful death claim under Texas law. Surviving spouses, children, or parents may consider legal action following the loss of a loved one in the event of:
Fatal Auto Accidents
Motorists who drive recklessly pose a threat to other road users. Accidents caused by negligent drivers are among the leading causes of death on our roads and may involve:
Distracted driving, such as texting while driving
Driving while drunk or impaired by drugs
Speeding or other aggressive driving behaviors
Fatigued driving
Crashes involving large trucks, motorcyclists, and pedestrians represent the most vulnerable groups in fatal collisions.
Slip, Trip, and Fall Accidents
Personal injuries and fatalities from slip, trip, and fall accidents are all too common and can happen almost anywhere. Property owners are responsible for the safety of guests who visit their premises. If they fail to comply with rules and regulations to reduce the risk of harm, they may be held liable for their negligence. A Deer Park wrongful death lawyer can work to determine how the accident happened and who may be held liable in the case.
Occupational Hazards
Occupational hazards can lead to fatalities in the workplace, especially in certain industries, such as construction. Recent data from the U.S. Bureau of Labor Statistics (BLS) cited transportation incidents, fires and explosions, falls, slips and trips, exposure to harmful substances or chemicals, and contact with objects or equipment as the primary causes of fatal injuries at work.
Defective Products
Designers, manufacturers, distributors, and product vendors must take every precaution to ensure their products are safe for people who buy or consume them. A defective product that is consumable or commercially produced and distributed may be described as:
Unfit for its intended use
Dangerous for normal use
Lacking adequate instructions or warnings for use
Dangerous by design, assembly, or manufacture
Defective products may include medications, electrical appliances, mechanical components, motor vehicle defects, and workplace machinery. Dangerous products cause many thousands of preventable personal injuries and fatalities each year.
Medical Malpractice and Negligence
According to a recent study by Johns Hopkins University, medical errors are the third leading cause of death in the United States. They estimate more than 250,000 preventable deaths occur each year from medical error.
Deer Park Wrongful Death Attorney 713-225-1900
You Can Hire a Deer Park Wrongful Death Lawyer to Represent You
If you lost a loved one in an accident caused by another party or organization's negligence, contact Blass Law for legal representation. You can call our office at (713) 225-1900.
While Texas law provides a framework to help families receive compensation after the wrongful death of a loved one, there are specific time limits to bring legal action. This deadline is known as the statute of limitations. When the deadline expires, it is unlikely you will be able to pursue legal action.
According to the Texas Civil Practice and Remedies Code § 16.003, wrongful death action must be brought within two years of death, although exceptions may apply to this rule. If you have any questions or concerns, please do not hesitate to reach out to our team.
Call or text 713-225-1900 or complete a Case Evaluation form