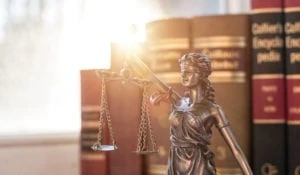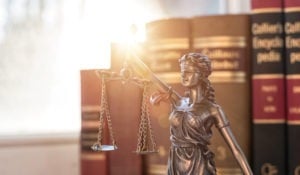 Property owners and managers have a legal obligation to take action to reasonably ensure that their property does not contain defects or hazards which may cause injury to anyone who is lawfully able to be on their premises. If you were injured on someone else's property—such as via a slip and fall accident in a store—or a property owner's failure to maintain their premises properly hurt you, a Deer Park premises liability lawyer can help you. We will help you prove that your injuries were caused by negligence in order to recover compensation.
The lawyers at Blass Law understand the difficulties you face after sustaining injuries caused while on a premises which you reasonably assumed was safe to visit.
We have helped many clients in similar circumstances, and we want to help you too. Call us today for a case evaluation at (713) 225-1900 to determine your legal options.
Understanding Premises Liability
Premises liability cases can cover a broad range of circumstances in which people sustain injuries or suffer wrongful death. These accidents can occur on a commercial or residential property and are due to negligence on behalf of the person responsible for the safety of others while at the venue.
As a legal concept, negligence happens when a person or entity fails to provide the level of care reasonably (and lawfully) expected of them. In premises liability cases, the negligent party can be an organization, a property owner, a landowner, a manager, an employee, an employer, or a government agency.
This list is not exhaustive. Additionally, accidents can happen almost anywhere and occur in many different situations—such as:
Slip, trip, and fall accidents caused by hazardous conditions
Defective conditions at the property
Inadequate maintenance of the premises
Sidewalk trip and falls in the snow and ice
Water leaks or floods
Inadequate lighting or security, resulting in assault or worse
Swimming pool accidents
Dog or animal attacks
Nursing home slip and fall accidents
Injuries from toxic fumes or chemical spills
While not every situation gives rise to legal action, you can seek legal advice from a Deer Park premises liability lawyer if you were hurt on someone else's property and believe their negligence caused your injuries.
Checking your eligibility for compensation is straightforward. Many Deer Park personal injury lawyers provide an initial consultation where you can determine your legal options at no obligation to yourself.
For a legal consultation with a premises liability lawyer serving Deer Park, call 713-225-1900
Premises Liability Claims or Lawsuits Can Be Complex
Since the insurance companies (or the at-fault party's lawyers) will attempt to show that your injury was not their fault—or that you bear some blame for the accident—your premises liability lawyer in Deer Park, TX will need to prove the following:
Duty of Care
You must prove whether the at-fault party owed you a duty of care. If so, did they provide a standard of reasonable care and take the steps required to minimize the risk of harm to you?
Breach of Duty
You must show how the responsible party failed to maintain their duty of care. Were they careless or negligent? An example of a careless act is if an employee at a store cleared up a spill, but before doing so, they put a box down and caused someone to trip.
Following the same example, negligence would occur if that employee noticed the spill discussed above and did nothing about it—causing someone to be injured.
The Breach of Duty Caused Your Injury
Finally, it is necessary to prove the breach of duty resulted in you being hurt. We will need to demonstrate that your injuries were caused by negligence or carelessness when the at-fault party failed to provide the proper standard of care.
This is typically proven with evidence collected by your lawyers, such as medical and treatment records, witness statements, photographs you may have taken at the scene, accident reports, property records, insurance policies, and expert testimony.
Deer Park Premises Liability Attorney 713-225-1900
Your Needs Are Important to a Deer Park Premises Liability Lawyer
According to the National Floor Safety Institute (NFSI), slip and fall accidents are the leading cause of emergency room visits nationwide. Frustratingly, many accidents are preventable with the appropriate safety measures in place.
If you or a loved one was hurt while anywhere with public access you are legally entitled to visit, you may be able to claim the following losses (if they were caused through negligence):
Medical bills
Rehabilitation costs
Property damage
Lost wages
Pain and suffering
Reduced earning capacity
Wrongful death
When we take your case, your well-being is our top priority. Our lawyers can gather and preserve the vital evidence required to prove liability. Having identified the legal parties and estimated the value of your claim, we can present your case and negotiate with the other party for some or all of the compensation types listed above.
If you have any questions or concerns, please reach out to our caring team at Blass Law. We are here to help you determine the most suitable course of action for your circumstances.
Call today for a case review at (713) 225-1900. If you were harmed while at any of the following locations, we want to hear from you:
A commercial property
At work
In your rented home or apartment building
In a nursing home
A swimming pool
A city sidewalk
Click to contact our Deer Park Lawyer today
Laws That Could Affect Your Right to Pursue Compensation
Texas Civil Practice and Remedies Code § 16.003 provides a limited time for you to pursue compensation. After the timeline imposed by this statute passes, it is likely you will not be able to file a claim. Two years from the date of the accident is generally the deadline for most Texas personal injury lawsuits.
It can be beneficial to seek legal advice sooner rather than later. This can allow your lawyer enough time to gather and preserve the evidence required to build a robust case. To find out more about your legal options and how we can help your case, call the team at Blass Law at (713) 225-1900 for a case evaluation today.
Call or text 713-225-1900 or complete a Case Evaluation form