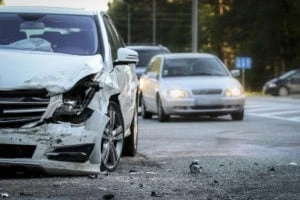 If you were in a car accident in Deer Park, TX, in addition to suffering injuries, you may also be incurring medical bills, lost income, and property damage costs. Blass Law wants to make sure that you do not suffer any further harm from an accident you did not cause. If someone else caused your accident, you might be entitled to compensation for your injuries and losses. A Deer Park, TX car accident lawyer from Blass Law wants to do what they can to get you the best possible outcome in your case.
Call a member of our team today at (713) 225-1900.
Recoverable Damages in Car Accident Claims
If you can prove that someone else caused your accident, you might be able to file a claim with their insurance company. If the insurer does not agree to fairly compensate you, then you could file a lawsuit against the negligent party. The amount you are entitled to will depend on the nature of your collision and the cost of your subsequent damages.
Some types of compensation you might be able to recover in a car accident in Deer Park, TX case include:
Medical bills
Future expected medical expenses
Lost wages
Lost future earning capacity
Car repair or replacement costs
Pain and suffering
Mental anguish
Disability
Disfigurement
Loss of consortium
Loss of enjoyment of life
If a loved one died in a car accident, you might be entitled to funeral and burial expenses through a wrongful death claim. A lawyer can tell you what you might be entitled to recover based on the facts of your situation.
For a legal consultation with a car accident lawyer serving Deer Park, call 713-225-1900
What a Car Accident Lawyer in Deer Park, TX Can Do for You
A car accident lawyer in Deer Park, TX can handle your case for you while you are recovering from your accident. Handling a car accident case on top of getting treatment can be difficult. What you need during this challenging time is rest.
To build your case, a lawyer from Blass Law can gather evidence, negotiate with the liable party, and litigate your case (if necessary). Your lawyer can also protect you from any bad faith insurance practices. A car accident lawyer will be on your side throughout the duration of your case. They will fight for maximum compensation, protect your interests and keep you updated along the way.
Call Blass Law at (713) 225-1900 to see if a car accident lawyer from our Houston, TX firm can take on your case and recover compensation for you.
Deer Park Car Accident Attorney 713-225-1900
Liable Parties in Car Accident Cases
You may think the issues of fault and liability in your case are straightforward. However, responsibility for your accident may not be as clear as you think.
In order to show that another party is liable for your injuries, you have to show that:
They owed you a duty of care.
They breached their duty of care.
They caused the accident in which you were harmed.
You incurred financial losses as a result.
The following are some potentially liable parties in car accident claims:
Another Driver
The National Highway Traffic Safety Administration (NHTSA) reports that human error is the leading cause of car accidents. Some forms of negligence can include distracted driving, drunk driving, not following traffic laws, and more. If another driver caused your accident, you could recover compensation from them or their insurance company.
Their Employer
If the other driver was on the job at the time of the accident, their employer might be responsible for your losses. For example, if a pizza delivery driver caused your accident, the pizza company likely has insurance coverage for that situation. A car accident attorney can help you prove who is liable in your case.
A Government Department
There is a chance that your accident was the result of poor roadway conditions. If so, you could hold a government department accountable for your damages. In this situation, your legal team could argue that because of unsafe road conditions (like potholes or unevenly paved roads), you were injured in an otherwise avoidable accident.
Going up against a government department without legal representation can be intimidating. Yet, with Blass Law on your side, all you have to worry about is recovering from your injuries. You can reach out to our Texas law firm today to learn more.
Click to contact our Deer Park Lawyer today
The Statute of Limitations in Texas Car Accident Cases
Texas Civil Practice & Remedies Code § 16.003 sets a deadline by which to file your personal injury lawsuit. You generally have two years following your accident to file a lawsuit to recover compensation for your injuries.
If a loved one passed away in a car accident that someone else caused, you also have two years to file a wrongful death lawsuit against the negligent party. In this instance, your deadline for taking legal action begins on the date of your loved one's passing, rather than on the date of the accident.
There might be some circumstances with different deadlines. A lawyer can evaluate your case and tell you how much time you have left to file.
Complete a Car Accidents Case Evaluation form now
Call Blass Law to See if We Can Help You
Blass Law wants to go to work for you. We can handle your car accident case while you focus on recovering from your injuries. We will work hard and do all we can to get you the settlement you deserve.
Blass Law understands that you might be struggling financially during this time. We work on a contingency-fee basis, which means you owe us nothing unless we win a settlement or judgment in your favor.
We believe that no personal injury claimant should have to go through the legal process alone. Get the legal representation you are entitled to when you call Blass Law at (713) 225-1900. A team member will take your call to see if a Deer Park car accident lawyer can help you with your case. The sooner you call, the sooner we can begin advocating for your legal rights.
Call or text 713-225-1900 or complete a Case Evaluation form